The Christian Bible has lived and coordinated the lives and activities of Christians for several centuries now and as several versions upon versions keep been published there will definitely be room for errors, contradictions and What have you.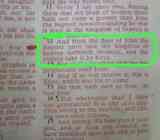 Having read the Bible with keen and rapt attention and biblical understanding I however faced difficulty in trying to comprehend these two verses which seek contradictory in my own humble opinion.
The first verse is Genesis 1:2-5 which explains that God creates light on the first day by simply commanding brightness onto earth by saying "let there be light, and there was light" .
We all know the natural sources of light are but the moon , the stars and the sun and if God commanded for light to brighten an empty earth what source of light was it? .

We then proceed to the next verse which is Genesis 1:14-19 which speaks about the fact that God did not create the sun and the moon until the fourth day hence which contradicts the early verse Genesis 1:2-5 which says he commanded light on earth.

If God had commanded light on earth then this simply means the earth was no longer in its initial state of total darkness then why then does he create a sun and a moon on the fourth day? .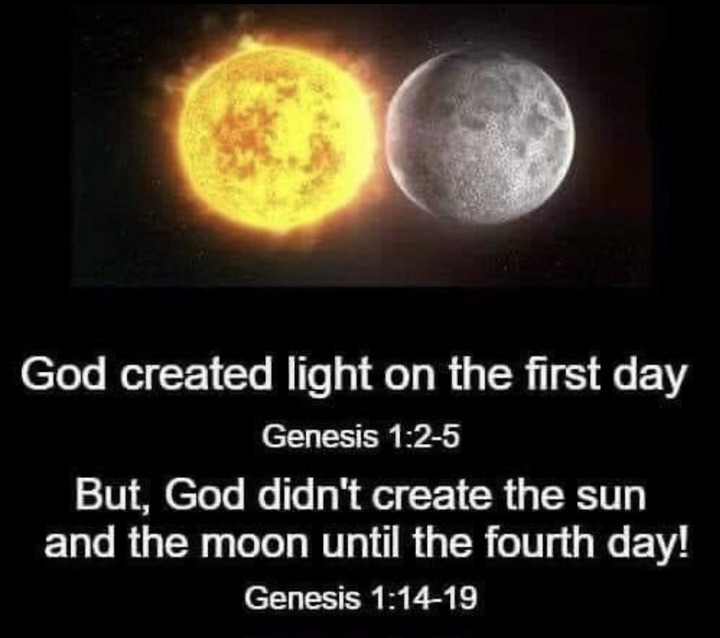 To be frank and honest I am seeking answers to these questions and I urge the highly pious biblical scholars and men of God on here to assist me in interpreting them.
Please don't hesitate to drop your comments in the comment box below and please share this article to your friends and family thanks for reading.
Content created and supplied by: Informative-news (via Opera News )