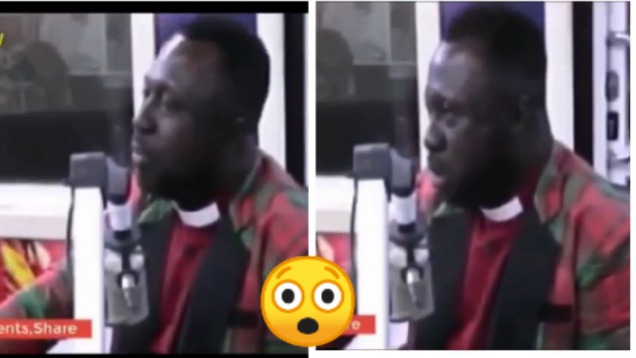 Social media has been sent into unreturnable shock, after a Man of God confessed the contents of the bottled drink he, together with many other pastors and clergy men, sell to their church members.
The popular man of God, whose statement is quickly going viral online has revealed that, before he rose high in the realms of Occultism which he, like many pastors have disguised with Christianity, he use to go to a Mallam who mixes a strange concoction for him to sell to his church members.
He however later found out with time as he aged in the occultic realms, what his seniors use to mix the concoction, which he later began to source for the materials and mixed it himself.
He established that, he goes to see a mortuary man, who fetches and sells some o
f the water from the bodies of dead people for him, which he further mix with honey in disguise to even his own wife who thinks its a real medicine.
However, he doesn't drink it himself but sells it over to his church members who buy it joyfully.
He revealed that, himself, together with many other pastors and restaurants, use this method since it is a proven way to get people familiar and wanting to come around you all the time.
Watch The Shocking Video Below👇
https://www.instagram.com/tv/CLmApkGpJWR/?igshid=3agq2cia0lrp
Content created and supplied by: OhenesDen (via Opera News )