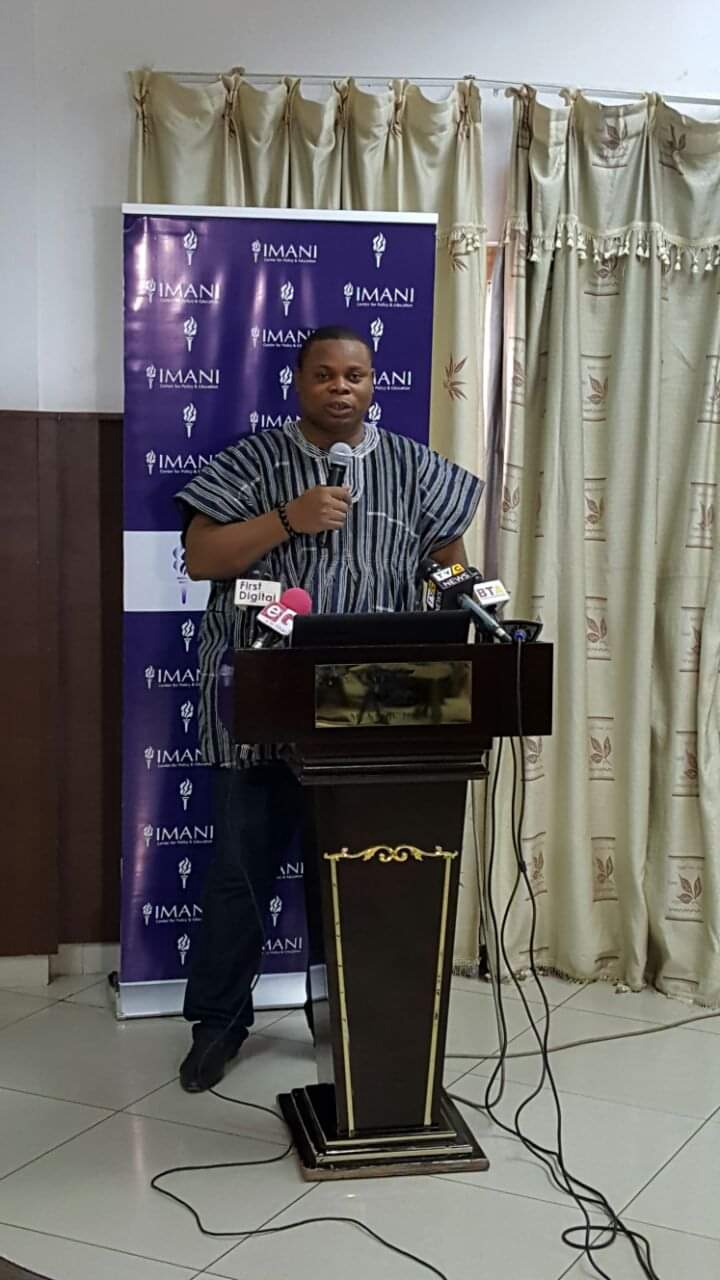 The president for IMANI Ghana, Mr Franklin Cudjoe has revealed how some christians are mourning Jesus Christ death on good friday which has shocked people on social media after making a post today.
Franklin Cudjoe is known for criticizing anything that comes his way either good or bad and has disclosed that a christians has asked him to help him Mourn the death of Jesus Christ on good friday and what he requested was strange.
According to Franklin Cudjoe, he has met with a washing bay attendant who is widely known at the bay as "Bon Siga" who asked him some money to Mourn the death of Christ for a bottle of guinness which was surprised to him.
Franklin Cudjoe said that since he has no knowledge about followers of Christ if they drink or not while mourning him, he also gave him what he wanted with some change to help him mourn Christ very well.
He advised that Ghanaians should be their brother's keeper as they leave in one country or society.
Looking at Franklin Cudjoe post, he is trying to make Ghanaians feel cool on such an important day but trying to asked if Christians drinks in mourning Jesus Christ.
"Meet, washing bay attendant, Francis, alias "Bob Siga" who asked me to help him mourn the death of Christ with a bottle of Guinness.Since I had no way of knowing if followers of Christ didn't drink while mourning him, I gave him some change to help him mourn. Be your brother's keeper" his post said but people are commenting on his post in a different mood.
Some were asking if some Christians really does that on good friday or it's just a message to relax them. Others too are replying him directly.
The question is do Christians drink on good friday?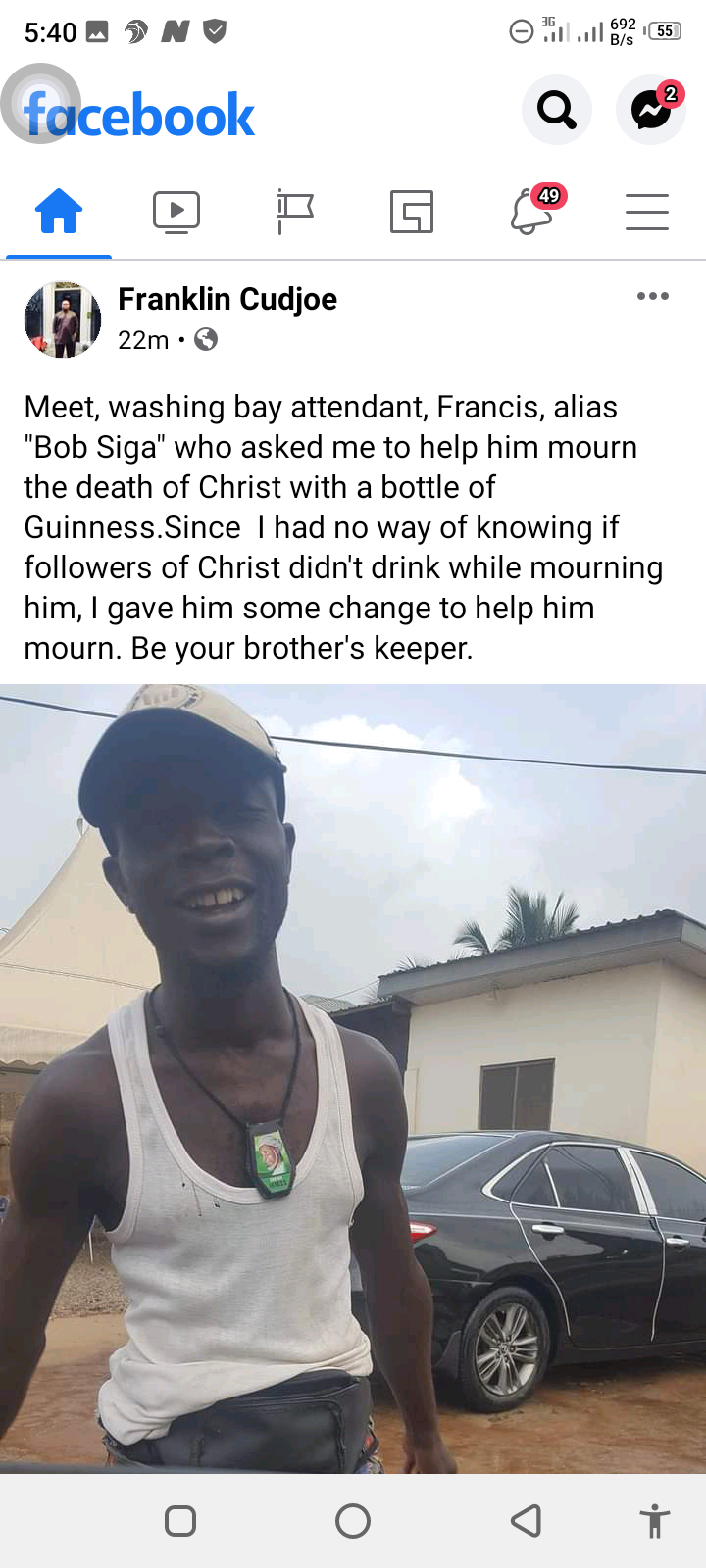 Content created and supplied by: Mavis-Love (via Opera News )