Kindly click the + follow link to read more edifying content from me.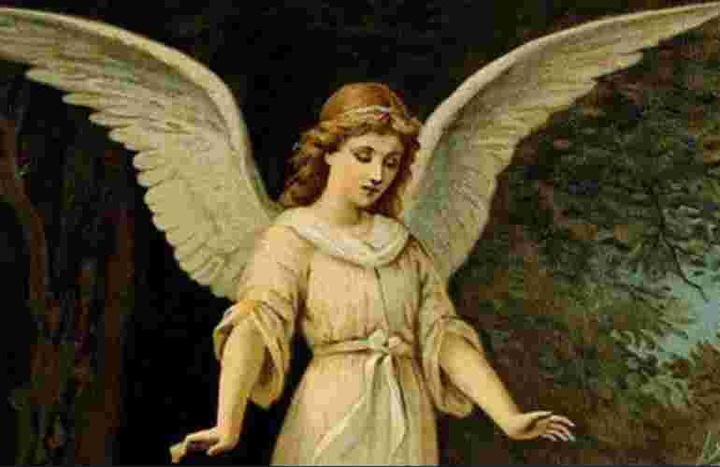 Maybe you might have only heard of angelic beings from the holy bible but have not personally seen one before. It is not your mistake not to have seen an angel in your life because they are invisible beings. Our naked eyes are not tailored to see spirits including angels and demons. It is a blessing and a great opportunity to set your naked eyes on an angel. Angels are of different sizes and power. Some angels bodies look like a river that can turn into water and flow in your presence instantly to drown your enemies that want to attack you in the night. Some angels look like a blazing fire. There are two winged four-winged, and six-winged angels according to the bible. Some few angels have the power to multiply their morphology to work at several places at the same time. For example Angel Michael and Gabriel have the power to multiply themselves into million times to serve different people in different countries at the same time. Angels have no sex. There are no baby, male or female angels in heaven. Some of them are very powerful than others but each of them has an a specific assigned duty by God. Angels don't sleep all their days. They don't eat physical food. Their spiritual food is worship, singing and prayer. Some angels have the same facial appearance and body features but others are different in everything. These supernatural entities always engage in spiritual battle with the demonic powers on behalf of God's holy people. Angels carry the glory of God. If you see an angel you may be tempted to fall down and worship him just like John did at Patmos island.
There are seven (7) deep secrets about angelic beings which you need to know as a child of God preparing yourself for the final rapture of the saints to heaven. If you doubt them, you can pray for God to open your spiritual eyes to see these secrets for yourself. Lets set the ball rolling.
(1) Angels always wear white loose attires.
If you happen to see a real angel in the spiritual realm, they wear white loose trousers that could fit about ten different legs. Angels don't wear tight fitting dresses. There is no holy or genuine angels that wears skin tight dresses. Angels honour God in their dressings. Holiness is seen in angelic gowns.I want to tell people reading this short article that tight fitting clothes do not originate from heaven. When angels visit your church and see the females wearing tight fitting clothes that shows their big booty and boobs, the angels will gladly turn back and demons will take over. Christians and all children of God must dress decently to attract the presence of holy angels to work great miracles in the churches today as it was in the olden days. Remember an angel used to stir the pool at siloam and the first person who enters get healed. Angels have great supernatural authority to do everything for us in conformity with God's will. Your pastor may not be bold to tell you for fear of loosing you to another church, but that is the raw truth. You must dress to reflect holiness to bring angels into your presence. Read 1 Timothy 2:9. It talks about decency in dressing. Don't belittle God's word. Take every single bible verse very seriously and obey it. If passengers are in a car, and all their dressings exposes their bodies, in times of disaster, no angel will come to save them. I plead with you to dress very well to cover your body wherever you are and honour God with your body. Angels will follow you to protect your life and nothing can destroy you until you attain your God given 120 years before you die. Even when you fall sick, angels will heal you if you are clean and holy.
(2) An Angel's feet do not touch the ground.
When you get the opportunity to see an angel, his feet always suspend about five meters above the ground. Their bodies don't hit the earth. The reason is that, this earth has been contaminated with great evil and only few people are living righteous lives. Innocent blood have been spilled on the ground and many nefarious activities. So holy angels don't set their physical feet on the ground whenever you see them. Spiritually, if you are entering a dangerous zone as a believer, they will carry you on their shoulders and move you past that dangerous demonic environment before putting you on the ground. It is advisable to pray for spiritual shoes to cover your feet all the time. This will protect you from stepping on demonic faeces and other unclean things and witchcraft traps lying in wait for preys. Read Ephesians 6 to equip yourself with the weapons of the christian warfare to make yourself invincible.
(3) Angels leaves you when you engages in secret sin.
When angels are assigned to protect your precious life, they work in accordance with God's word which says "Gods angels surround around those who fear Him and delivers them" Psalm 91:11. But if you begin to live a sinful life and ignore the divine instructions in the holy bible. The holy angels will go back to God until you change your character. I will advise you to walk in obedience to the holy bible. Don't triffle with the sacred content of the bible. It is not a story book as some people see it. It is full of God's power. Just obey it to show your love for your maker and your life will be secured in this age and in the world to come. Remember, when the Israelites sinned against God, the angel who fought their battles for them was withdrawn and several towns defeated them in battle. If you love God, obey his commandments. His law is to believe in the sacrifice of his son Jesus Christ for the remission of your sins and get eternal life after death.
(4) Angels have specific ministerial assignments.
There are angels for deliverance ministry, angels for healing, worship and singing angels, angels for working miracles, angels for casting demons, angels for prosperity who watches over tithes and offering of God's children etc. God has assigned various angels with different work. Your specific spiritual gift will determines the kind of angels at your disposal. If you are faithful in your service to God, he could give you several spiritual gifts with several angels to minister the gifts. That is the specific reason you need to invite other genuine pastors into your church to minister with the specific angels at his disposal. Don't think you know the word of God so that's all. Respect the anointing and gifts on other ministers of God and give them a platform to share their power with your church members. This will fill the gap you may have left. There are some gospel singers who have been given angels of deliverance and miracles to perform wonders during worship service. If you are lucky to have them, live holy life, obey the bible. Read the scriptures. Love your neighbour and bumble yourself and finally don't sell the gift for money. The angels will change their tactics and will never work the wonders to prove to you that, you don't have any power but God that works through you. So avoid charging fees to minister in the church of God. The miracles will gradually diminishes to your amazement. Remember Eliah and Gehaji.
One good secret about this angels is that, they are permanent with you until your death in the work. If you designed another person to replace you, they will continue to work with them. The purpose of these angels is to let the will of God be done on earth as it is in heaven.
(5) Angels have been permitted by God to kill your spiritual enemies who trouble you.
According to the holy bible(Psalm 35), the angels who watches over your soul have the permission to shatter and destroy people who attack you in the spiritual realm. After several warning, these angelic batallions can punish them without mercy through your prayers base on the word of God. That is the reason the bible ask us to pray without ceasing(1 Thesalonians 5:7). If you rise up in prayer, angelic soldiers will destroy those who trouble your life. The best bible quotation that invites angels into this warfare action is Isaiah 41:10. If you recite this bible verse in your troubling moments, million of angels will be sent immediately to fight on your behalf and scatter them. The bible is not a fairy tale. It is a power packed word of the creator who made the heavens and the earth(Psalm 24).
(6) Every child has his protective angel.
Every child has been assigned a strong protective guardian angel. This happens on the naming ceremony of the baby. A new angel will immediately be sent to come and watch over the soul of this innocent newborn baby till the time he grows to know right from wrong.
(7) Your guardian angel always desire to speak to you.
Angels have the desire to present the soul of the people they protect to God when they die. Due to this, they try everything possible to communicate with people to guide their lives in holiness and sanctification. Through dreams, visions, trances etc angels speak to us. But most people don't recognize their voices. Learn to know the promptings of your angelic being and live safely on earth. You will never fall into untimely death through accident. Your angel will be with you wherever you go.
Don't forget to follow me for more exciting and edifying content.
Content created and supplied by: RainbownewsGh_official (via Opera News )
Opera News is a free to use platform and the views and opinions expressed herein are solely those of the author and do not represent, reflect or express the views of Opera News. Any/all written content and images displayed are provided by the blogger/author, appear herein as submitted by the blogger/author and are unedited by Opera News. Opera News does not consent to nor does it condone the posting of any content that violates the rights (including the copyrights) of any third party, nor content that may malign, inter alia, any religion, ethnic group, organization, gender, company, or individual. Opera News furthermore does not condone the use of our platform for the purposes encouraging/endorsing hate speech, violation of human rights and/or utterances of a defamatory nature. If the content contained herein violates any of your rights, including those of copyright, and/or violates any the above mentioned factors, you are requested to immediately notify us using via the following email address operanews-external(at)opera.com and/or report the article using the available reporting functionality built into our Platform See More