There shall be so many surprises on the last day. Jesus Christ himself foretold this in various parables. Indeed not all who call on God, truly know him. The recent utterances and previous actions of Kwaku Bonsam is indicative of the fact that he knows God and desires an intimate relationship with him.
The only drawback, obviously, is the other gods he serve. Kwaku Bonsam who, was and Adventist before embracing traditional religion, is well vexed in scripture and it's interpretation. He has been exhibiting that gift a lot. His quest to stand up for the truth puts him ahead of many men of God I'm this era.
God is the ultimate judge. To dismiss the name of the powerful fetish priest from the book of life is a task only Jesus Christ can accomplish. It is therefore not anyone's business to condemn him to hell. He himself has said that people should not judge him based on his looks but rather by what's in his heart. He surely has a good heart.
On the last day, Jesus has foretold, that the first shall be last and the last first. The men of God we so much trust may end up in the lake of fire while people like Kwaku Bonsam who have been condemned to the status devils enjoy with the Christ. Salvation is for all, do not judge.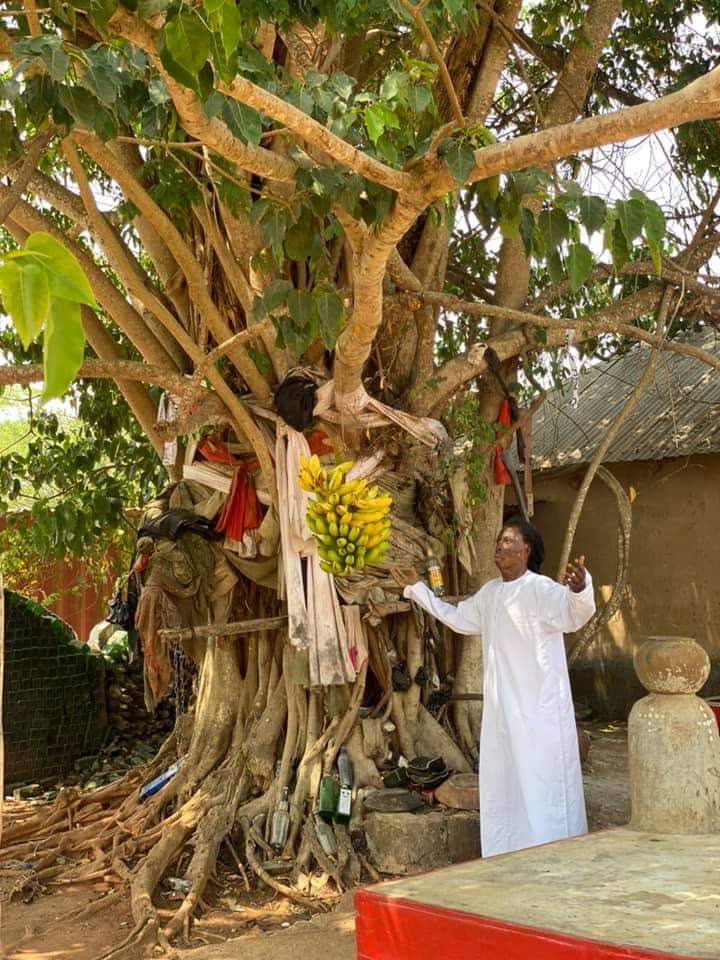 Content created and supplied by: WHONews (via Opera News )