Sad news has hit our country, not only because we have lost another leader and top scientist, but also because, this may well be the end of the much coveted announcement that, maybe Ghana will be unveiling a herbal drug for the treatment of COVID-19 patients around the world, as confirmed news has it that the head of Pharmacy Department who was part of the team researching its usage, Prof. George Kuffour has passed on.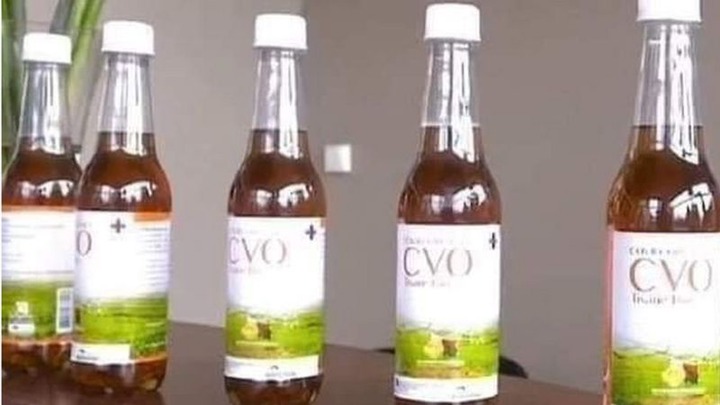 The Madagascar Covid19 Herbal that also suffered setbacks
Today was a bad day, when reports reached media houses that, the lead researcher on the much touted locally produced herbal medicine for Covid-19, who doubles as the head of the Pharmacy Department of KNUST had passed on from a COVID-19 associated death.
Joy News, a reputable media house in Ghana reported his death source as saying "George had led the charge thorough the KNUST to support government efforts in research and accreditation of some of the popular alternative herbal medications we have on our selves today. With his passing today Ghana has indeed lost a great son and He will be sorely missed by the pharmaceutical fraternity here in Ghana. Please let us keep him and his family in our prayers," a colleague and associate professor stated on his Facebook page.
COVID-19, though a major threat to human survival, continue to invoke the ingenuity of research scientists, virologists and other professionals. The Noguchi Memorial Institute for Medical Research of the University of Ghana, has been the foremost institution since Ghana's first case on march 12.
Ghana was just about few weeks away from developing drugs for covid 19, as the culture systems were being established for per-clinical studies experiment by last week, which should take eight weeks.
We can only wish the family strength in this hard times upon losing their loved one. Ghana is deeply hurt too on loosing a giant scientist, who spent his life raising thousands of pharmacists and was working on promoting Ghana internationally, even up till his death.
Content created and supplied by: MrsCelestial (via Opera News )