Have you ever been shocked by electricity before? The answer to this question, as I can say, is a universal yes. Most humans on this planet have been shocked by electricity power before, and this doesn't need a scientist to explain, as most people know that, unless it is a child, if you touch a live electric wire you are going to get shock, and it is simple as that so don't try it at home. But the same can not be said of birds.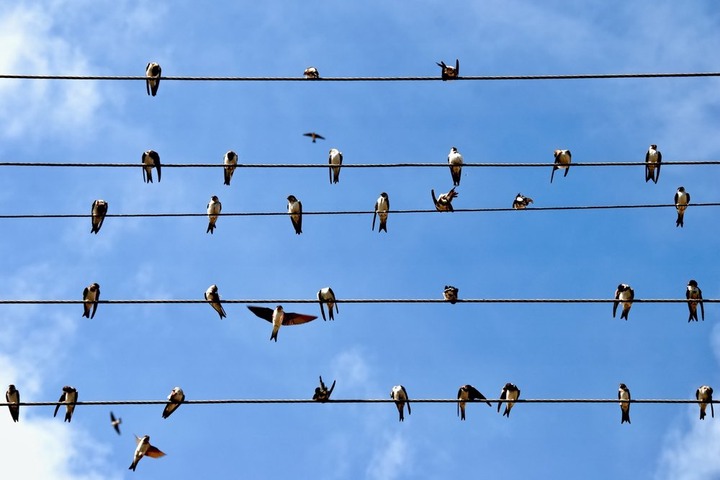 It always comes as a surprise, though most people have become used to it, when looking up at the sky, and see little birds standing on electrical wires you asked yourself the question which has been in the mind of people since the discovery of electricity which is, how is it birds can stand on an electric wire and not receive an electric shock? It's an important question since you know that if you were to touch that wire yourself, you'd likely receive a dangerous shock of electricity and it also explain why we humans get shock. But first we must know how electricity flow.
Electricity always flow from high level to the low level. They flow from the live wire to the neutral ground which is zero. Electricity in short, flow when there is a potential different between two points.
Birds don't get shock when they stand on power lines because electricity power does not move through their bodies when they stand on them. When birds stand with their feet on the electrical wire, their legs have an equal electrical energy, so the electricity will not pass through their body.
To make it simple when you see a bird on an electric wire you will see that it is only standing on a single wire with no part of it body touching anything else and electricity is always looking for a way to get to the ground.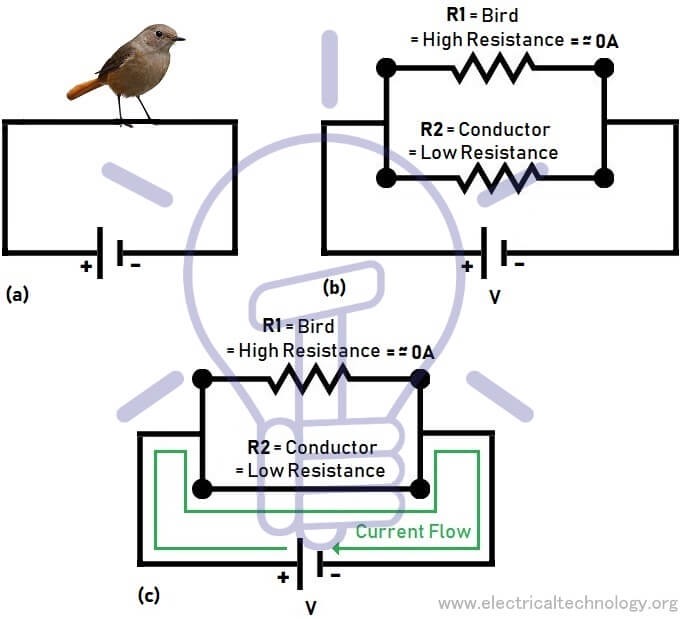 But since the bird is not touching the ground or anything in contact with the ground, the electricity will stay in the power line due to the same voltage level passing through the bird. But if the bird touches an electric wire and a tree or electric pole at the same time, it will give the electricity a path to the ground, and the bird could be shocked.
And this explains why we humans always get shock when we touch an electric wire because since we can't fly, our body is always on the ground or in contact with something which helps the electric circuit to complete and in turn we get shocked.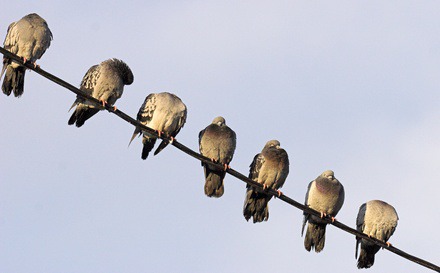 If you enjoyed this article kindly follow me for more.
Content created and supplied by: Dapaah_Gh (via Opera News )