Did You Know There Are Negative Protons And Positive Electrons?
Don't know? Then read this article for detailed explanation of this new forms of particles. Of course, there are negative protons and positive Electrons.
But wait, what at all are protons and electrons?
Well protons and electrons are parts of the atomic structure (sub atomic particles) that play very essential role for the atom to be stable and many other functions.
But before we continue, what at all is Atomic structure?
The structure of the atom was described by the postulates of the early professors. The postulates describe the structure of the atom as, "atom is a sphere with small but massive center called nucleus. Within the nucleus is the neutrons and protons. Outside the nucleus is an empty space in the form of shell which contains lighter substances called electrons." The above description is as shown below.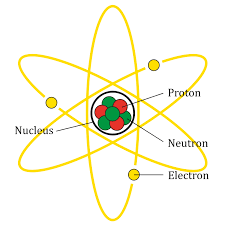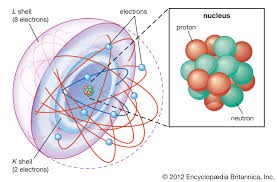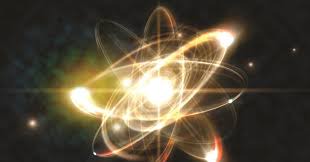 The postulates give these information about the subatomic particles.
Particle................ Mass.........................Charge.
Proton...............1.6726219 ×10 ¯²7kg.........1. Electron.............1/1.836 kg....................... - 1. Neutron.............1.674927471× 10¯²7kg......0.
Proton contains positive charges, electron contains negative charges, however, neutrons are neutral.
What if you are told that there are some protons which contain negative charges and some electrons also contain positive charges? Protons with negative charges are called antiprotons while electrons with positive charges are called Positrons.
Antiproton is a subatomic particle of the same mass as Proton but having a negative charge and oppositely directed magnetic movement. Antiprotons were first produced and identified in 1955 by Emilio Segre' , Owen Chamberlain and co-workers by bombarding a copper target with high-energy protons from the proton synchroton at the university of California at Berkeley.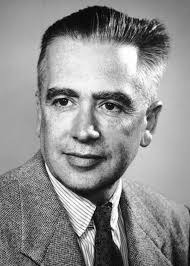 Antiprotons were predicted in the early 1930s but their discovery had to wait for the technology to high-energy particle accelerators to reach the 6 billion electron-volt range. A collision of antiproton with proton results in mutual annihilation, but a near miss may produce by charge exchange and antineutron-neutron pair.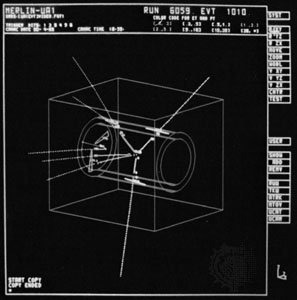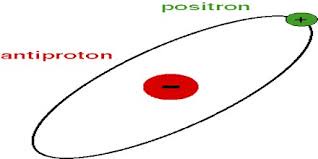 Positron is a positively charged subatomic particle that have the same mass as electron and magnitude of charge and constituting the antiparticle of a negative electron. The first antiparticles to be detected, Positrons were discovered by Carl David Anderson in cloud chamber studies of the composition of comic rays in 1932.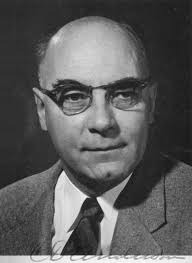 Stable in the vacuum, Positrons quickly react with the electrons of ordinary matter by annihilation to produce gamma rays. Positrons are emitted in the positive beta decay of proton-rich (neutron-difficient) radioactive nuclei and are formed in pair production, in which the energy of gamma ray in the field of a nucleus is converted into electron-Positron pair.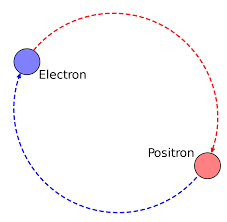 They are also produced in the decay of certain short-lived particles, such as positive muons. Positrons emitted from man-made radioactive sources are used in medical diagnosis in the technique known as Positron Emission Tomography (PET).
In conclusion, now there is the existence of negative protons and positive Electrons as well. The positive Electrons are called Positrons and negative protons are called antiprotons.
Please share, give me a thumbs up (like), and follow me up for more scientific informations in fields of health, technology, chemistry, and many other fields. Thank you.
Content created and supplied by: asareprince7888 (via Opera News )