TOP 10 MOST DEADLY SUBSTANCES ON EARTH
For this list, we're looking at substances that are specifically dangerous to humans, rather than substances which pose a major threat to the planet in general. We'll be taking into consideration just how deadly each of these substances is and how regularly human beings are likely to be exposed to them.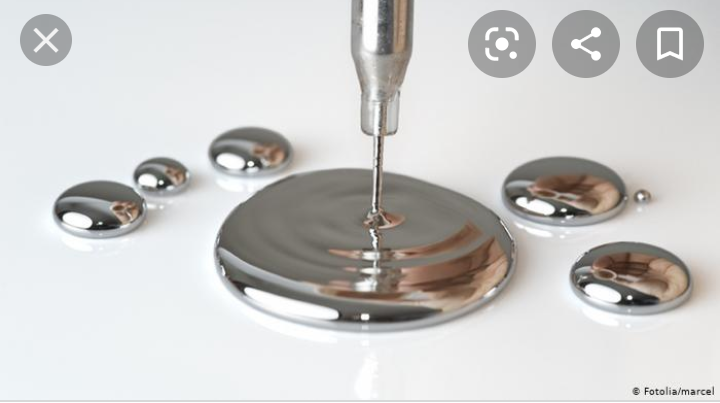 Sure… making hats the old fashioned way is super badass. But is it really worth the slow descent into madness? Felt hats are awesome… but not that awesome. Mercury poisoning may be most famous for its effects on hatters of yesteryears, who became "mad as a hatter" as a result of prolonged exposure to mercury vapors used in the hat making process, but mercury poisoning is still very much a current concern. The chemical element can be absorbed through the skin, via inhalation of the vapor or by ingestion. Occupational hazards still exist, but organic methylmercury,found on shellfish and fish, is probably the biggest concern. It builds up in the body with frequent consumption, and can cause serious developmental issues during pregnancy.
#9: Polonium-210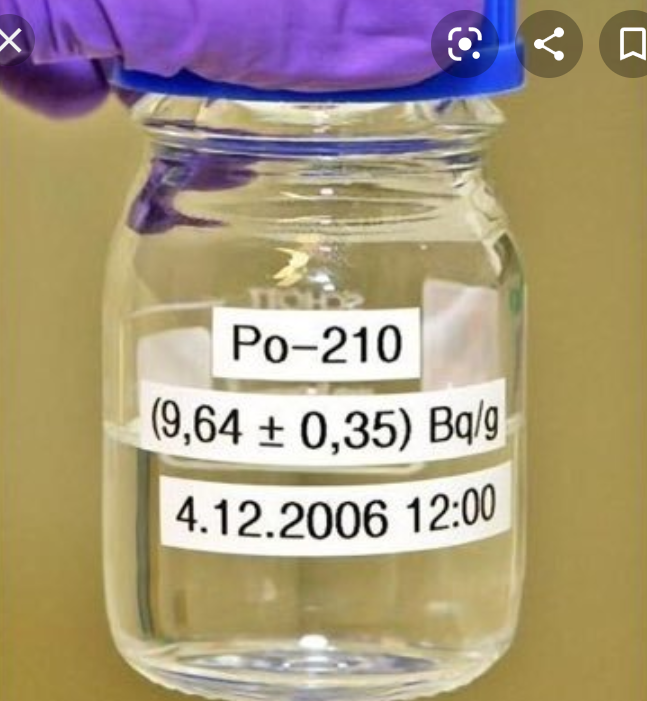 Imagine something so toxic that even one millionth of a gram could kill you if ingested. This radioactive isotope is far from your typical metal. Rather than simply interrupting organ and vital system function like most lethal metals, Polonium-210 emits staggeringly high levels of radiation that make it very difficult to handle safely. Due to the rarity of this element, it's not a common poison, but it was believed to have been used to kill former Russian FSB agent turned British defector, Alexander Litvinenko. He suffered 23 days of agony as alpha particles ravaged his body before he finally succumbed to the radiation poisoning.
#8: Lead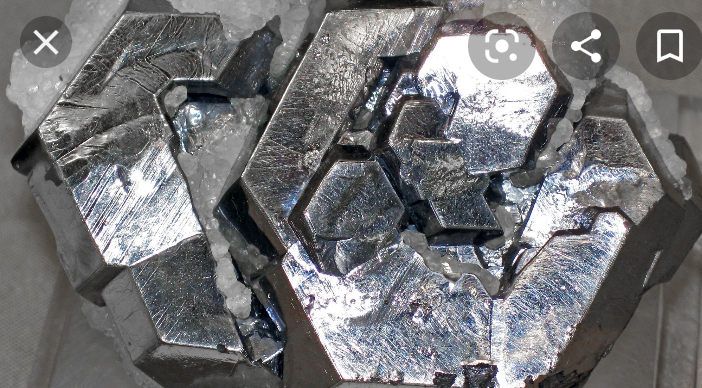 Don't worry… your lead pencil isn't killing you. Pencil cores don't contain lead, and never have. They're made of graphite, a non-toxic substance that was referred to as "blackened lead" at the time of its discovery in the 16th century. If lead poisoning did occur, it was from the lead in the paint used by manufacturers to coat the pencils – but this practice was halted in the 1950s. In fact, until it was banned outright in the mid-1970s, lead paint was actually the leading cause of lead poisoning for many years in the United States. Unfortunately, lead is still used in some industries, including mining and construction, causing poisoning in some adults. Although capable of wreaking havoc on most vital organs, lead is most harmful to the brain, especially in children. 
#7: Asbestos
Lead paint isn't the only lethal substance once commonly used in our homes. Cheap and effective, asbestos was the go-to material for insulation for decades. The term asbestos actually encapsulates 6 different kinds of fibrous minerals that share similar properties, characteristics and uses. Unfortunately, one of those characteristics is being extremely harmful to humans. Prolonged exposure to asbestos can result in a number of medical conditions, including cancer and asbestosis. Despite the fact that we've been using it regularly since the 19th century, it took us decades to recognize its risks, given that symptoms take some 15 to 30 years to manifest. Thankfully, as of the '80s and '90s, many countries began phasing out, restricting or outright banning asbestos.
#6: Ricin
Arsenic might be the most popular poison of choice historically and in murder mysteries… but as Walter White demonstrated, ricin is far more easily accessible for the average would-be assassin. And Tabun, used in World War II, might've been the first nerve agent discovered, but the United States military experimented with ricin as early as WWI, making it a poison with a history. Pure ricin can be extracted from castor beans, and a just few grain-sized doses can be fatal. But processing isn't necessary – consuming 5 to 20 regular castor beans can prove equally deadly. Given that the castor oil plant is a common decorative addition to many gardens; it is therefore all too accessible.
#5: Cyanide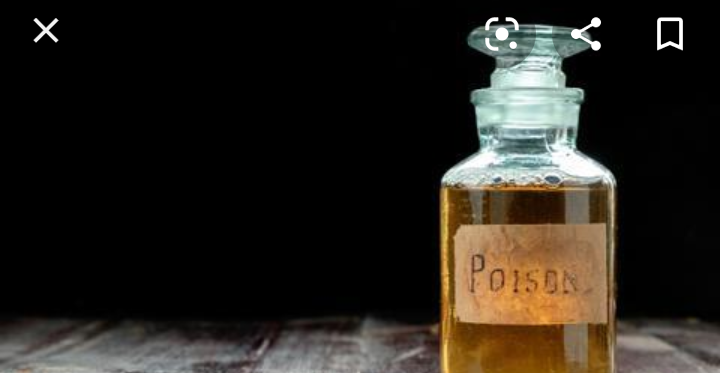 Inorganic cyanide was used in the famous Chicago Tylenol murders, when acetaminophen capsules were laced with it, and cyanide was also used as part of the assassination of Grigori Rasputin in 1916. In its gaseous form, hydrogen cyanide, it was horrifically used by the Nazis to kill as many as 2000 victims at a time in their gas chambers. As popularized in film and television, it's also been packaged as a fast-acting suicide pill. Remember Javier Bardem's character in "Skyfall?" Well, those pills are real (though they don't melt jaws like in the film.) They were actually given to commandos on risky missions in WWII. Most recently, arsonist Michael Marin killed himself with a concealed cyanide pill immediately upon hearing his guilty verdict.
#4: Caesium
The world's full of poisonous substances, but caesium's toxicity isn't the reason it made the list. In fact, it's only mildly toxic and you'd be hard-pressed to successfully consume it. But caesium is one of the most volatile elements on the planet. Contact with water anywhere above -177 degrees Fahrenheit produces a violent explosion and massive spikes in thermal energy. Oh… it also explodes when it comes into contact with air, making it one of the most pyrophobic substances on the planet. As a result, it has to be stored and shipped in mineral oils or glass vials, and only manipulated under inert gas. It is only used in a few specific applications, and should inspire fear, awe and respect.
#3: Sarin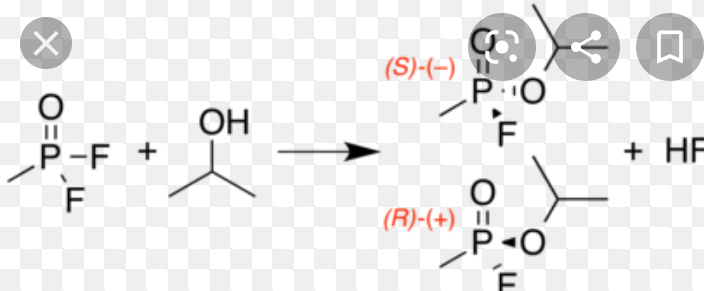 Tabun might've been the first nerve agent, but sarin gas wins in terms of notoriety and deadly effectiveness. Discovered shortly after tabun, sarin quickly made a name for itself. To put in context, sarin gas is 28 times more lethal than mustard gas, 81 times more lethal than hydrogen cyanide, and 543 times more lethal than chlorine gas. Two minutes of exposure can be fatal, meaning sarin might be one of the most effective intentionally lethal chemical weapons ever employed. Still, Agent Orange, a chemical herbicide used to clear the jungle in the Vietnam War, arguably killed more people in the long run, considering the various terminal illnesses those exposed to the gas later developed.
#2: Uranium
This substance really only serves a handful of purposes… and they're all nuclear in nature. Uranium is used in nuclear power plants, which, when properly regulated and maintained can certainly play a key role in addressing global energy need. But uranium is also the heart of many nuclear weapons, including "Little Boy," the bomb dropped on Hiroshima to devastating effects, both immediately and in the ensuing decades. In addition, failed power plants can be equally destructive in the case of a meltdown, as most notably seen in Chernobyl and more recently, Fukushima. Forget fire: it's way riskier to play with radiation.
Before we unveil our top pick, here are a few honorable mentions.
- Nitroglycerin
- Sulfuric Acid
- Hexavalent Chromium
- Botulinum Toxin [aka Botox]
- Carbon Monoxide
- Hydrogen
#1: Plutonium-239
So, among the myriad radioactive substances, what makes this particular isotope of plutonium so very dangerous? First off, it's the material of choice for the most efficient modern nuclear weapons. It does not exist in nature, and therefore must be produced in nuclear reactors. In terms of radioactive fission byproducts, plutonium-239 is substantially more radioactive than depleted uranium-238. It is the plutonium-239 in the MOX fuel from Reactor No.3 in Fukushima that has been the greatest cause for concern following the plant's failure. The radiation emitted by plutonium-239 primarily consists of alpha particles, which thankfully cannot penetrate the skin. However, they can enter the body as dust via the lungs, at which point they travel through the body, pummeling the organs with fatal radiation.
Content created and supplied by: KkCabobo (via Opera News )