Hello Readers,
Today I bring to you probably the wackiest of all wackiest news ever told. This news is the story of an African country with great aspirations, or better yet an African with big ambitions. After the second world war, in the year 1955, the space race began, between the Soviet Union (Russia) and America. everybody was hyped for this new fight between the giants, like the hype of a Manny Pacquiao boxing fight in the Philipines. Just when everyone thought that these were the only two bouncers in the fight, along came Zambia, a landlocked African nation in Southern Africa. It is the 38th largest country in the world and full of wildlife, it's beautiful, you should go there sometime. Anyway, I am not here to advertise Zambia. No, I am here to tell you an interesting story, a peculiar story.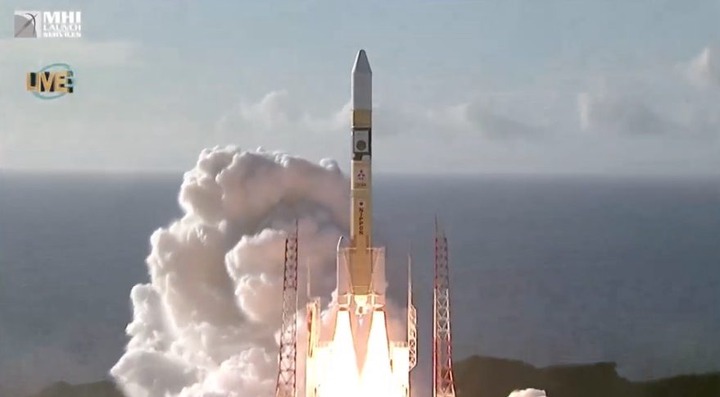 Before we begin, please like this article and subscribe if you haven't. Thank You.
Now you've heard the saying, "No dream is too big, and no dreamer is too small". Well, certainly this doesn't apply to our main character. This story is about a dream too big and a dreamer too small.
Our story begins in the vast lands of Zambia, in the year 1919, in the Bemba tribe, a child is born. Like other members of the tribe, he received the signature three marks on his temples in his childhood. This child is Edward Makuka Nkoloso. Nkoloso met Kaunda as a young man; like the future President, he had a missionary education, learning theology, Latin, and French. Nkoloso wanted to join the priesthood but was drafted into the Northern Rhodesian Regiment forces in World War II. After the war, he became a translator for the Northern Rhodesian (Present Zambia) government. He also opened a new school, which was purportedly shut down by British authorities. Like black veterans around the world, Nkoloso had discovered that fighting for white men did not grant him a better life back home. "We are entirely forgotten," he wrote, on behalf of African ex-servicemen, in a letter to the editor of The Northern News. Nkoloso drifted between secondary schools around the country, teaching Latin, science, and math. He then joined the resistance movement and was arrested and imprisoned in 1956 and 1957. Following his release, he was appointed as security official of the United National Independence Party.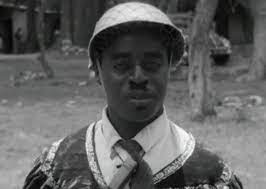 Three years later in 1960, he founded the Zambia National Academy of Science, Space Research, and Philosophy. In 1964, after having participated in the Constitutional Convention, Nkoloso decided to go on a new adventure. Reportedly inspired by a flight he took as a young child and his desire to walk on the clouds, Nkoloso's aim was to make Zambia the first country to reach the Moon. He reached out to his government to create a national space program in an attempt to send the first African astronaut into outer space. Then eventually twelve astronauts and ten cats on the planet Mars. In a newspaper editorial, Nkoloso claimed to have studied Mars for some time from telescopes at his "secret headquarters" outside Lusaka and announced that the planet was populated by primitive natives. At the time, Zambia's population numbered three and a half million, with barely one thousand five hundred African-born high school graduates and less than one hundred college graduates.
Nkoloso had begun making his dream a reality, the Zambian space program has begun. From the onset of the program until sometime after 1969, this program sought to accomplish the launching of a rocket that would send one girl, 17-year-old Matha Mwambwa, and two cats to the Moon. There were also plans for a trip to Mars. Nkoloso hoped to beat the United States and the Soviet Union's respective space programs at the height of the Space Race.
To train the astronauts or afronauts as he called them, Nkoloso set up a makeshift facility on an abandoned farm 11 kilometers (7 mi) from Lusaka where the trainees would be rolled down a rough hill in a 200-litre (44 imp gal) oil drum. This, according to Nkoloso, would train the men in the feeling of weightlessness in both space travel and re-entry. In addition, He taught them to walk on their hands as he believed this to be the way to walk in space.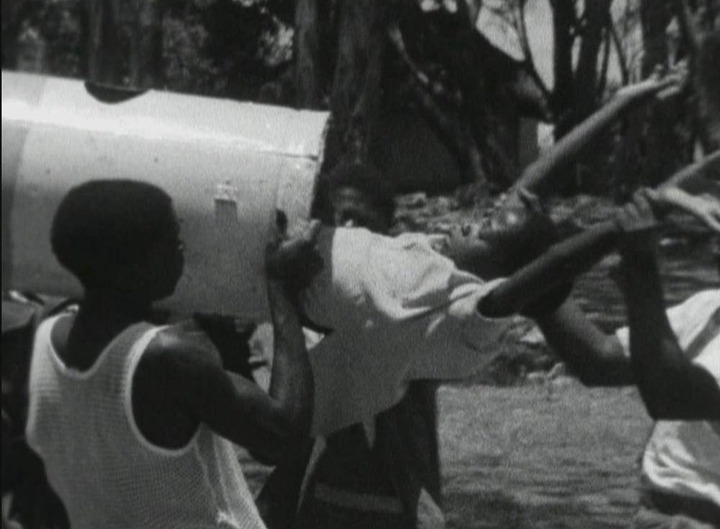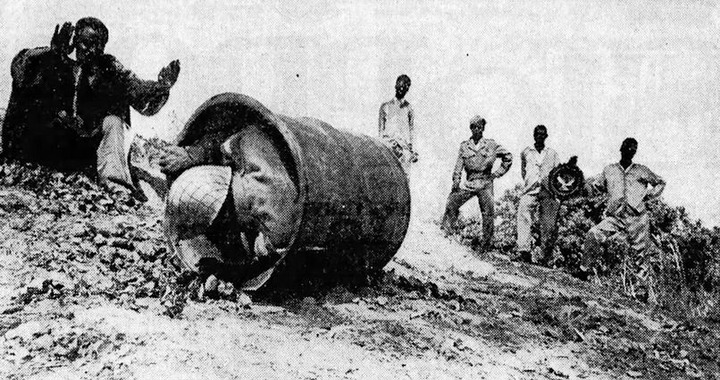 He made them swing on a rope, before cutting the rope to allow them to experience freefall. Nkoloso's goals of the program were to send Christianity to "primitive" Martians, and the hope of Zambia becoming the "controllers of the Seventh Heaven of Interstellar space". However, he reportedly instructed the missionary in the space program not to force Christianity onto the native Martian inhabitants.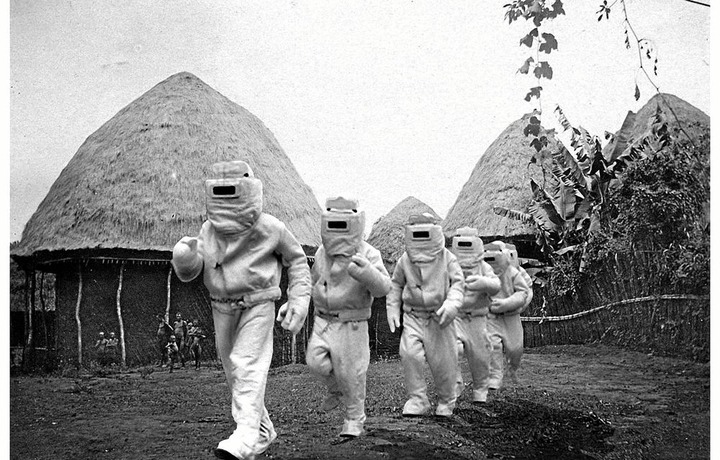 The rocket, named D-Kalu 1, was a 3-metre by 2-metre (10x6 ft) drum-shaped vessel. Named after the first president, Kenneth David Kaunda, he claimed it was made of aluminium and copper, and space worthy. The planned launch date was on 24 October 1964, Independence Day, and would take place from the Independence Stadium, but was purportedly denied permission due to being inappropriate.
It is said that he then asked UNESCO for a grant of £7,000,000 in Zambian pounds to support his space program. It is also said he requested $1.9 billion from "private foreign sources". However, the Ministry of Power, Transport and Communication is reported as stating those requests had not been made on the behalf of Zambia. Nkoloso reportedly wrote to numerous countries and organisations asking for money, from Israel and the US to the USSR. The donations he reportedly asked for ranged from $20 million to $2 billion; he received nothing back but well wishes. Despite asking for money from them, Nkoloso was incredibly suspicious of the US and Soviet Union, saying he believed they wanted to steal his secrets and get to the lunar surface first.
The program as expected eventually fell apart, and not just because of the lack of funds, as you would expect. But also the only female afronaut-in-training, Matha Mwamba a 17-year-old girl got pregnant and was taken by her parents.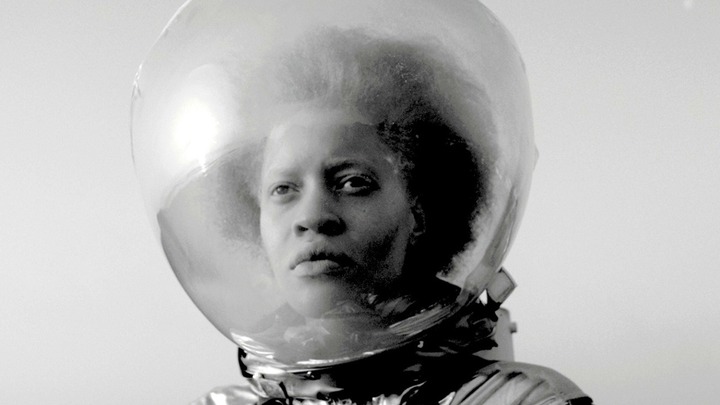 Some of his men went on a drinking Spree and others joined a tribal song dance group. Later, as space crew members retreated, Nkoloso prepared to end his ambitious project.
In 1969, the US won the space race, when they became the first to send people to the moon, Neil Armstrong and Buzz Aldrin being the lucky ones, crushing Nkoloso's dream. Nkoloso stated that he couldn't make it due to a lack of resources and also the rocket D-kalu1 was sabotaged by foreign elements.
On 1989, March 4 Ncoloso died and buried with presidential honors. In 2016, an interview from former Zambian president Kenneth Kaunda said that the space program was only a fun play, and nothing more than anything else.
Although Nkoloso's space program was a failure he made it to the moon that is, a documentary published about him named "Afronauts" in 2014 featured by Francis Modocco which became more popular at a Sunday film festival.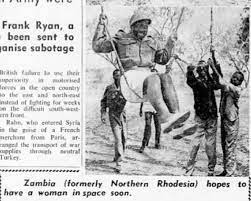 Although most of the world sees his dream and actions to be ridiculous, some claim he was courageous and wanted to push his country to a new height which is patriotic, what do you think? Is Nkoloso courageous and patriotic, or is he just ridiculous? Let me know in the comments. Thank You.
Like this article, share, and subscribe if you liked this article.
STAY HOME AND STAY SAFE!!!
Content created and supplied by: TechNation (via Opera News )
Opera News is a free to use platform and the views and opinions expressed herein are solely those of the author and do not represent, reflect or express the views of Opera News. Any/all written content and images displayed are provided by the blogger/author, appear herein as submitted by the blogger/author and are unedited by Opera News. Opera News does not consent to nor does it condone the posting of any content that violates the rights (including the copyrights) of any third party, nor content that may malign, inter alia, any religion, ethnic group, organization, gender, company, or individual. Opera News furthermore does not condone the use of our platform for the purposes encouraging/endorsing hate speech, violation of human rights and/or utterances of a defamatory nature. If the content contained herein violates any of your rights, including those of copyright, and/or violates any the above mentioned factors, you are requested to immediately notify us using via the following email address operanews-external(at)opera.com and/or report the article using the available reporting functionality built into our Platform See More