Scientific Research Is Now Showing That The Sun Is Not Stable But Rather Moves.
Are you shocked? Don't be, I'm going to walk you through for you to have idea about why they are saying so. So stay connected on the platform and read till the end.
We've been taught in our various basic schools, high schools and other institutions that, the solar system consists of the sun, planets, satellites and other heavenly bodies such as the asteroid belt, the black holes, etc. We've been also taught that the the sun is being orbit by the planets. Additionally, the is said and taught to be stable. The above description is as shown below.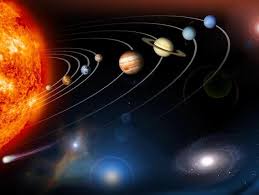 The above process is known to be "the egocentrical model of the solar system."
What if the you are being told, that the sun it not stable as it is, in the above scenario? What if the sun moves? And what if the whole solar system is said to be moving?
Want to know more? Keep reading.
Astronomical researchers has now proposed new model of the solar system. And this model is called "the helical model of the solar system." In this model, astronomers explained that the solar system does not move in a vortex but it moves in a helix. This means the sun moves along with all the planets and the other bodies. Again, the angles in which the planets move around the sun is not 90 degrees but rather 60 degrees.
The helical model describes the sun to be moving with the planets through the universe. As shown below.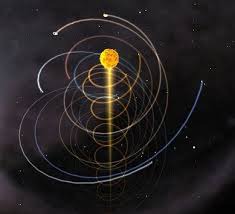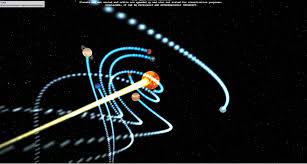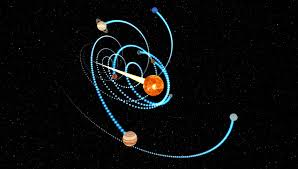 This means the entire solar system moves through the universe. The estimated time the solar system use to complete one cycle through the entire universe is about 225 to 250 million terrestrial years. The year in which the solar system will complete it cycle (e.g maybe 2021) is termed as the Galactic year.
Which of their facts do you agree? Do you believe that the sun moves? Or you believe that sun is stable?
Let me know it down the comments section below.
Please give a thumbs up (like), share and follow me up there, for more scientific information on the fields such as health, astronomy, agriculture, technologyd many other fields. Thank you.
Content created and supplied by: asareprince7888 (via Opera News )