For centuries, time travel has long been a subject of interest in the world of science fiction - from novels to movies. You can also find this subject even in some mythological tales, all purporting evidences of the existence of time travel. It is common to see stories about characters using time machines to travel back in time or see the future. 
While fictional stories make time travel seem easy and simple, it is actually more inexplicable and complicated than how it sounds.
Time travel can be defined as a phenomenon of moving in between various points in time using the hypothetical device known as time machine. Despite being mainly associated with the fields of fiction and philosophy, physics is supported by physics in some way together with quantum mechanics. 
The idea of time travel is basically administered by concept of time. People often believe that time is a constant thing. However, Albert Einstein's Theory of Relativity revealed that time is actually relative. It means that time can speed up or slow down based on how fast an observer moves relative another thing. Einstein stated that a person who travels inside a spaceship at light's speed will age slower than his or her twin left home on earth.
Herman Minkowski, Einstein's teacher, focused on space-time, the mathematical model joining both time and space in a continuum. It implies that space and time can never exist without the other.
Paradoxes of Time Travel 
Paradoxes are things that contradict themselves. Below are some of the most common time travel paradoxes:
1. Closed Casual Loop
Effect and cause run in a circle forming a loop and internally consistent with the history of the timeline. 
Predestination Paradox
This is defined as the situation in which a traveler goes back in time to cause an event that he tries to stop from taking place. 
Bootstrap Paradox 
Also known as Ontological Paradox, a bootstrap paradox is where a person, piece of information, or object sent back in time leading to an infinite loop in which the object doesn't have discernible origin and is assumed to exist without being made.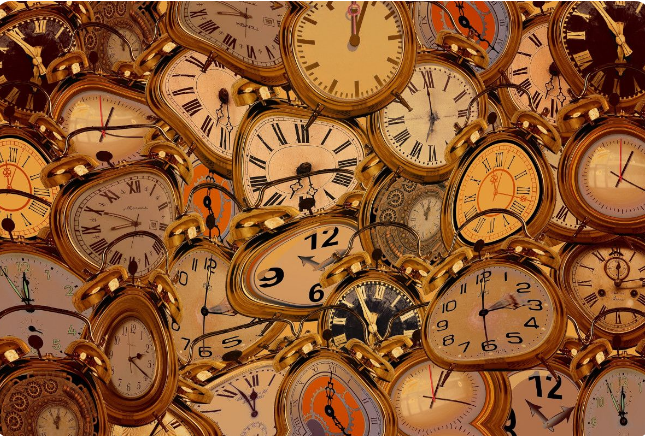 2. Consistency Paradox 
This generates several timeline inconsistencies in relation to the chance of changing the past. This is further divided into the categories below:
The Grandfather Paradox 
The paradox is about a hypothetical situation in which a person goes back in time to kill his paternal grandfather back in the time when he hasn't meet his grandmother yet.
The Hitler Paradox 
The paradox of killing Hitler eliminates the reason for you to want to return to the past to kill Hitler. 
Polchinski's Paradox
Joseph Polchinski, an American physicist, suggested a paradox in which a billiard ball gets into a wormhole emerging in the past on the other end right in time to collide with its younger version and stop it from getting into the wormhole from the start. 
Possibilities of Time Travel
No one can tell for sure if time travel exists or is even possible in the first place. This means that based on the present knowledge and laws of physics, humans won't be able to endure the time travel process. More developments in quantum theories are required until all the paradoxes are solved. 
Content created and supplied by: Henry-nyann (via Opera News )