The solar system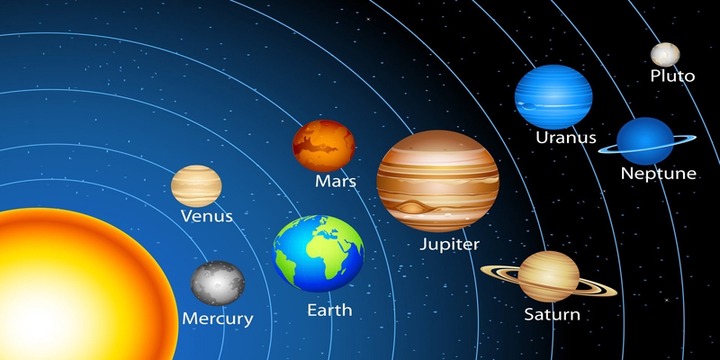 The Solar system consist of the sun and other heavenly bodies including the nine know planets.
THE SUN is a star.it is made up of burning gases.the sun or a star emits it's own heat and energy. The equatorial diameter of the sun is 1,390,176km.
The sun is the biggest or heavenly body in the solar system.it is also at the center of the solar system. The approximate temperature of the sun is 6000degree celsius .
THE STARS
Stars are burning gases.they have different distances far away from each other and from the earth, they have different sizes, colours and temperatures.
Those stars that shine blue are hotter than those that shine's red.
Those stars that shine's blue are hotter because the seems to much closer to sun and their distance to the sun is closed and hence they shine's blue and hotter.
Those stars that shine's red are also hot but their distance to sun is far away and hence they shine's red which are less hot as compared to those that shine's blue.
Content created and supplied by: ThePowerMan (via Opera News )