In Life everyone has a secret. And the secrets to the throne of a man is very simple. But many women who are unwilling to know those secrets finds themselves wanted in marriages and even in an ordinary relations.
Sometimes the women who believes in their beauty, education and financial status doesn't understand why they loose their relationship to the opposite of who they are.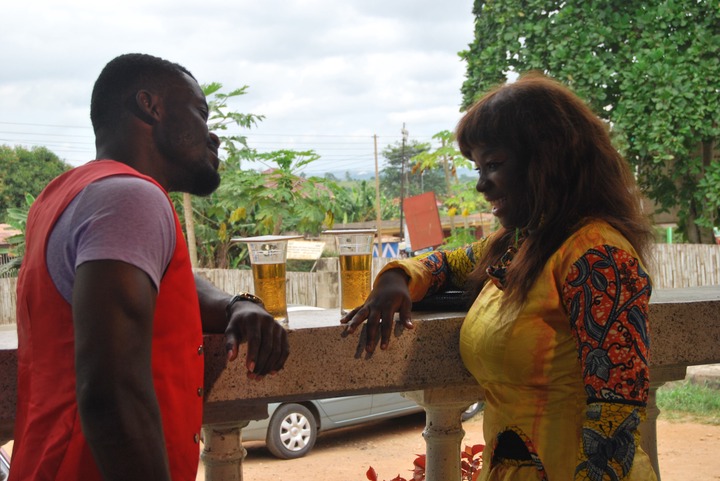 Its because those ladies although might not be in the high society but they may know some secrets in which they apply.
I want to briefly give you two tips to the throne of a man which is his heart.
Appreciate His Effort
Most men strive very hard to take care of their wives and children with even when things are though.
But unfortunate their wives doesn't appreciate them or tells them something to make the man know he is being appreciated for his hard work. Not to say women don't work hard.
But unfortunately when it comes to a particular week or month that things doesn't work like the former, they start to complain.
Things of this nature weakens men that anything. Women should know that the heart of men are fragile, its not like the external body.
A man may be masculine built to the admiration of everyone but might be very soft when it comes to the issues of life and matters of the heart.
So for a wife to be able to have a position in the husband's throne she must be very appreciative. This will make the husband's heart merry and he will position on the right side of his throne.
Simply put she will hold the keys to the heart of her husband to open and close at anytime. So every wife has a duty of working hard in her marriage to receive the crown to the throne room of the husband.
Understand his actions and reactions
If a wife want to possess a place in the throne of the husband, he should understand all the sign languages of the husband.
For instance when he is hungry both in the stomach and downstairs. Husbands should be left hungry in this two ways if not he will but anything that passes around and take it to the throne.
I pray every wife reading this article will understand the above statement. When a wife don't the husband to eat from outside and bring some to the throne, then she must take notice of this and comply to this Godly advise.
Thanks so much for reading. Please comment, share and kindly follow me.
Appreciate His Effort
Content created and supplied by: Mamafranca (via Opera News )