Here is a story from a lady who needs help. Below is the story.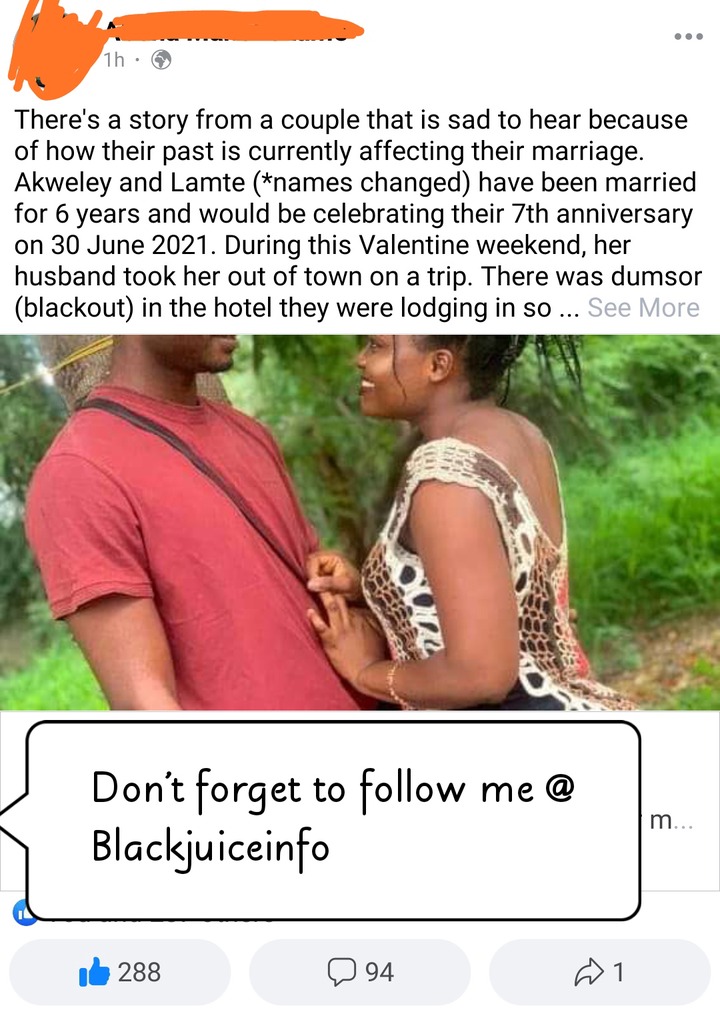 Akweley and Lamte have been married for 6 years and would be celebrating their 7th anniversary on 30 June 2021. During this Valentine weekend, her husband took her out of town on a trip. There was dumsor (blackout) in the hotel they were lodging in so to while away time, Akweley brought up a topic, they should talk about something in their past they regret ever doing.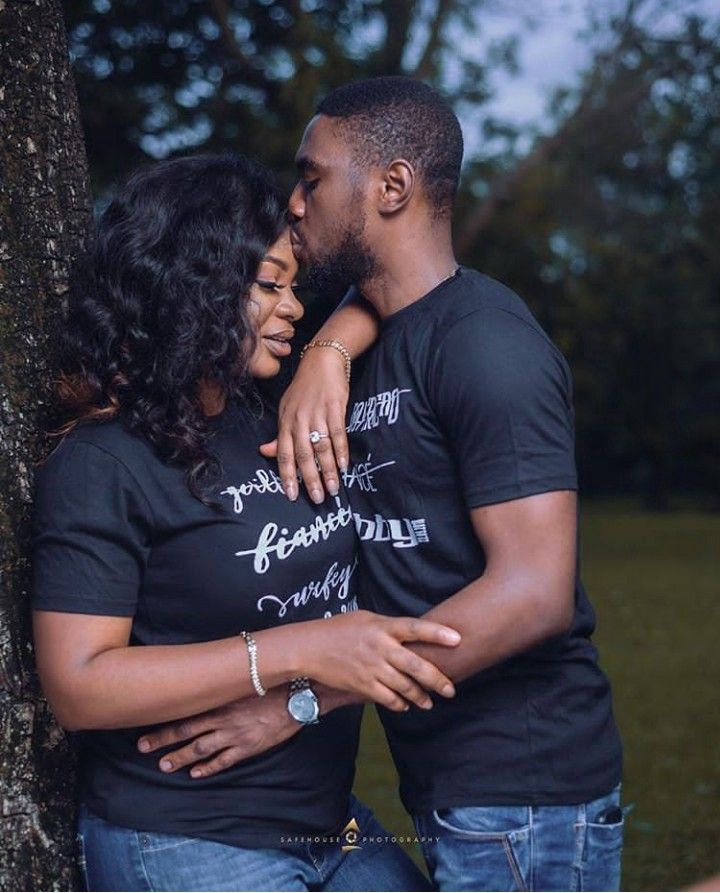 She'd wanted them to talk about their childhood because her husband hardly shared his except the few things she'd heard from her in laws and his friends. She decided to start by telling him how she regretted pulling away from an auntie who was fighting with her mum. Though, her mother was wrong, she sided with her out of loyalty and stopped visiting the auntie even after several invites. It was after her auntie's death that she regretted that decision.
When it got to Lamte's turn, he spoke about helping his cousin and his girlfriend to abort a baby. If he'd convinced them to keep the baby, his cousin would have had a child because years later, and after being married for almost 10 years he doesn't have a child.
Lamte shared other memories and then mentioned an incident which sounded familiar. He said that he once hurt a girl at a playground and though he felt bad later, he's never told his mother about it. Akweley asked him why and he said initially when it happened, he was young and knew his mother would kill him if she knew the truth so he lied to make sure it didn't get to her. After that he kind of forgot about it. His wife asked him which school he attended and he mentioned her old alma mater. Unfortunately, the girl he was talking about was his own wife!
According to Akweley, she was 8 years old and in Primary 2 while Lamte was her senior and in class 5 when the incident happened. One day, during recess, she was playing with a friend on the seesaw when Lamte came there with his friend. He ordered her to get up so that he could sit on it with his friend but she said no because she just got there.
Without a word, he pushed her off it and in the process her hand got stuck in the metallic part of the seat briefly so she had a deep cut and started bleeding.
Her friend ran to call a teacher while Lamte sat on the vacant seat, taunting Akweley that that's her punishment. When the teacher came back, the two boys and her friend were sent to the principal's office while Akweley was rushed to a nearby clinic. She told the teacher what happened but Lamte somehow convinced his friend and hers to lie that she rather pushed him and in the process her hand got hurt. It was her word against 3 so no one believed her.
Her mum, a palm kernel oil seller, who barely made ends meet couldn't foot her bills so apart from the first day when she was rushed to the hospital, Akweley wasn't taken there again. They had to rely on leaves like Acheampong etc which made the healing process slow and painful.
Her mother went to the school to ask them for Lamte's parents' details but was turned down because to them, it was Akweley's fault so there was no need informing his parents. The hand became infected along the way. It took weeks of agony and pain before an uncle of hers stepped in and helped with the bills. She didn't return to the school because of how disappointed, angry and hurt she felt. This had grown into deep seated hatred towards all three kids, especially Lamte.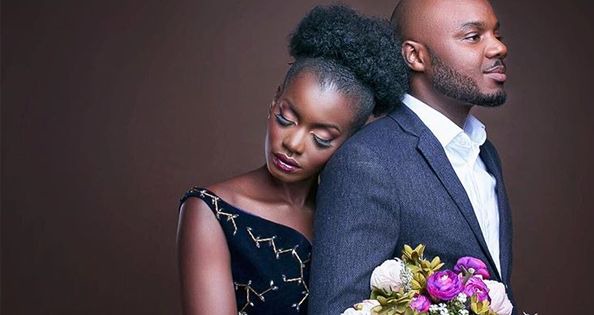 When they met 10 years ago, neither of them recognized each other. Lamte had had his surname changed by his step father so little did Akweley know he was her "sworn enemy." Though this happened years ago, after his unknowing confession, Akweley has refused to forgive him and is Akweley has refused to forgive him and is asking for divorce over something that happened over 20 years ago. Her main reason being that, years later he doesn't really regret what he did and he's defending himself that it happened years ago when he was just 11 years old and hardly knew what he was doing.
What would you advice they do and how do you forgive something like this?
Content created and supplied by: Blackjuiceinfo (via Opera News )