My wife and I have been married for five years, we met and married when we were both young and in love, and we now have three children. I am not the type of husband who tries to learn everything there is to know about his wife, particularly when it comes to her income, because I believe it is my duty to provide for the family.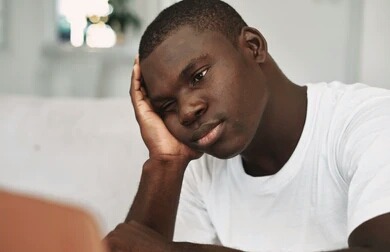 But there was a time when she told me her salary and that she was paying GHC800 per month; I thought it was nice of her to tell me that without even asking. But that was three years ago, and I haven't inquired as to whether her pay has been increased or not, despite the fact that I am aware that she has been promoted.
As I previously said, I've been taking care of everything in the house since our marriage, including the children's fees and the food in the house, without even asking her to contribute anything because I consider her salary to be lower than mine. Even her clothes are paid for by me.
She asked me to buy her a car when she was promoted, believing that having a car would be necessary in her new position. I told her that I would purchase it for her, but that I was currently short on funds due to a house I'm building for the family, so she should give me some time and I would do so. She then told me one night in bed that she had some money in her account and that if she used it to buy it, would I promise to pay it back to her. I said yes, and she bought the car.  
She started asking me for money a few months after she bought the car. As you might imagine, it caught me off guard. But it started to cause unwelcome tension in the marriage, so I paid off the suppose loan to her, which seemed to calm her down and restore peace in the family.
Coming to bed one evening, I noticed she had already slept without turning off her laptop, so not wanting to wake her, I took it to turn it off. I've already mentioned that I'm not the kind of husband who looks through his wife's belongings without first asking, but that night I couldn't help but look into her laptop. To be honest, I didn't expect to find something negative on it, but curiosity compelled me to look further. And, as you would suspect, I did discover something that wasn't meant for me to see.
My wife, it turns out, has purchased some land and has begun construction, which I discovered through a message she had been exchanging with an unknown man about how much some building materials will cost and how she plans to send him the money so that he can purchase them so that he can move in quickly. If I say I was shocked it would be a lie, I was blown apart, I was beyond shocked. I read some of their past messages and it seems like this has been going on for a long time. It turns out that she's been spending all of her money on a house for another man, while I've been spending mine on her and the family. Still I tried my best to relax and went to sleep.
She was taken aback when I showed her the messages the next morning. She started crying and told me that the building was a surprise for all of us and that it was not what I thought it was. I told her that she already knows I'm building a house for the family and that she couldn't really build another one knowing that. She began to sob even harder and explained that it was for us to rent it out. When I inquired about the man, she said he is merely the contractor. 
Readers, I know she's lying, but I love her and I'm also aware that there will be no more confidence in the marriage in the future.
So I'm wondering if I should forgive her or divorce her. Please advise me on what I should do.
Content created and supplied by: Dapaah_Gh (via Opera News )