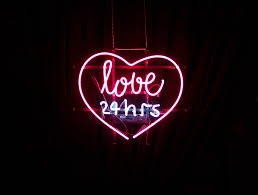 1.    The reason romantic rejection gets us hooked is that this sort of rejection stimulates parts of the brain associated with motivation, reward,
addiction, and cravings.
We romanticize the idea of unrequited love.
Real love is a two-way street.
Real love kisses you back, and answers your text messages, and doesn't leave you wondering what if.
You don't have to convince real love to stay, it just does.
So why do we love people who don't love us back?
What is the appeal of pining after somebody who isn't interested in returning our feelings?
2. They're projecting what they want to be true.
In real life, projections operate more strongly when we are admiring a person from a distance.
We don't get to see the "flaws" that would become more obvious if we were to live with the person day-to-day.
3. They're stuck in the past and are avoiding moving forward.
Often times fear of love is rooted in our past.
It can involve painful experiences and disappointments.
It can reflect the negative impact of sexual and/or emotional abuse.
It can even be a byproduct of peoples' inborn sensitivity.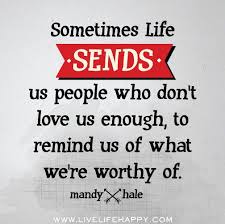 Any of the conditions noted above can bring allure to a situation involving unrequited love.
Caught in its painful cycle, we can taste passion without being swept away by it.
We can nurture our desires by always keeping ourselves one step away from fulfilling them..
4. The perceived value of the other person.
If the other person doesn't want us or is not available for a relationship, their perceived value goes up.
They become so "expensive" that we cannot "afford" them.
Evolutionarily speaking, it would have been an advantage to mate with the most valuable mate.
So it makes sense that we become more romantically interested when a person's perceived value increases.
5. They unconsciously enjoy the drama.
The fantasy becomes more important than its fulfillment.
It stimulates high drama, providing the ideal antidote to any boredom that may be lurking around in our lives.
6. Your parents and the "different ending" explanation.
If we have a history of being rejected—by a parent, for example—we sometimes subconsciously seek out similar scenarios, hoping that the story will have a different ending next time.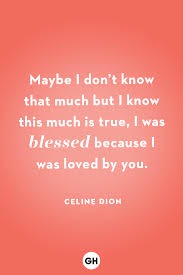 It is worth remembering Einstein's definition of insanity—doing the same thing over and over and expecting a different result.
7. They have a fear of intimacy.
Some people make a habit of avoiding real love as a way of protecting themselves. They shy away so they won't get hurt.
Prolonging the search for love — in this case, pursuing it when it's unrequited — becomes a way of keeping the sensation of being in love without the risk.
Content created and supplied by: Elijahwrites (via Opera News )