i have been having affair with my friend's Daddy but I saw her flirting with my boyfriend, what will I do? Young model cries out
A lady has pleaded for her identity to be hidden after she posted in a relationship advice group to get advice on what she will do to her girlfriend that is flirting with her boyfriend.
A lady who is yet to be identified because a group Admin hide her identity have come out to inquire from the members of the group on how she will treat a best friend that is flirting with her boyfriend without her knowing but it was later disclosed after she saw the text messages and calls from her phone.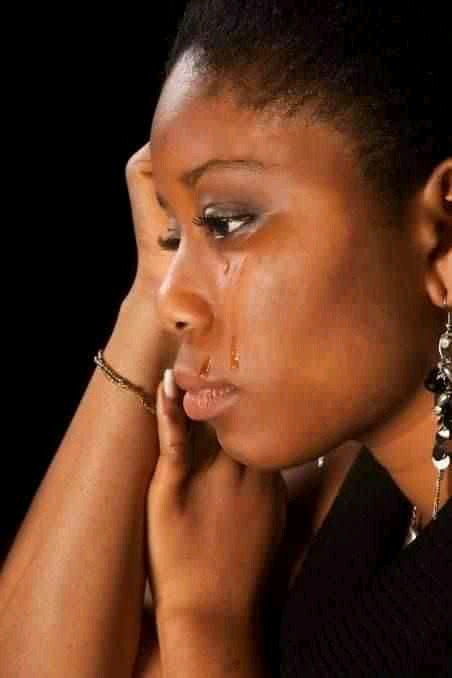 The Facebook users who pleaded for her identity to be hidden by the group admin because, According to her she don't want anyone to know her.
In the Anonymous words being posted by the group admin, She wrote;
"Please hide my identity. I have been secretly dating my best friend's father for the past 6months. He is 49 and I'm turning 21 this year. He treats me well and respects the fact that I'm in a relationship. He always includes me when they go on family vacations, and we always manage to steal a moment and shag. His wife is like a mother to me but my problem is I found chats in my boyfriend's phone where my friend was literally flirting with my guy. I asked her about it but and she said is innocent. Ever since then, I have stopped having trust for her. Her father is very weak whenever he is with me, I always help him to draw their household budget when we meet at our secret place. I'm planning to convince him to cut my friends monthly allowance by half, just to teach her a lesson to respect our friendship. I know you will judge me but for being a bad friend but from where I'm standing, she is the bad one. A friend must stay away from friends boyfriend, that's what is called friendship. Admin posted on her behalf.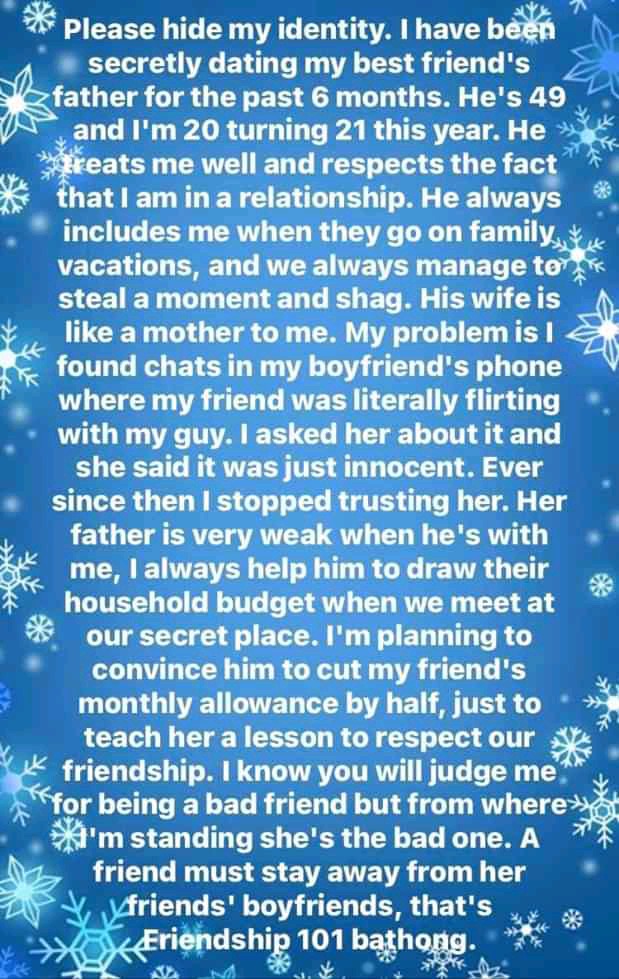 The post have gotten a lot of reaction as many Blacklash on her and still insinuated that she is a bad friend.
Content created and supplied by: TheWritergal (via Opera News )