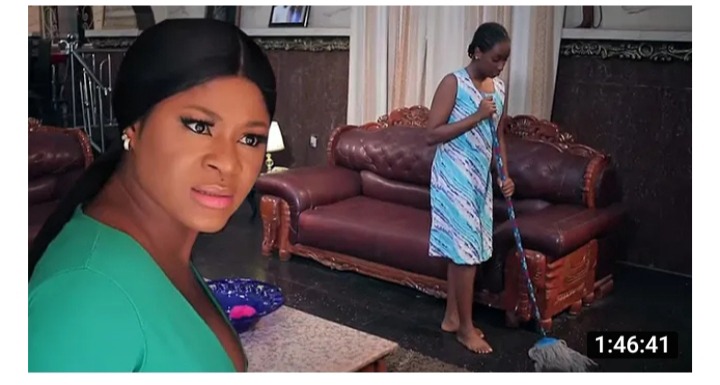 Every man started encountering marriage misunderstanding at the age of 50s and 60s, why women are very smarter and long time investors interms of spirituality, physical.
Their mental abilities are very solid than men and they are people who think much about long term investment.
Also every woman knew the reasons why they engage with any specific man, there are features they look at before they choose you.
But men look at what they see not spiritual aspects, men look at physical appearance, women also do the same but they think much deeper than men thinks.
There are three things woman look at whether you are poor all not.
1. Anytime man Proposed to women first, the woman asked your name, to know where you come from, your work, future plans, before she tells i will think about it. Those women are the one send to you grave, because she have to go and discuss with her inner ability to weigh you if she can achieve her future plans.
After these before she moves with you.
Now that is where their calculations come in, if i stay with this man in future he will be able to make my plans come truth.
i will have children with this man, we will make properties, but the moment everything is done i need different life, fresh blood to make life with.
Expecially a men that married young ladies now she will stop caring for you at the age of 60s because she knew your time is near to take your belongings and enjoy with young man.
Steps they do to eliminate you
1. Depression she will start go to any funeral
2. She will cause confusion between you and your children injecting into the children mind that you have women and she have suffered alot of bringing them up.
3. She will cause problem between you and your siblings
4. Now some of them uses food to eliminate you, on their calculation time by grinding bottle to cook for you.
5. They will engage much in your businesses and interested to communicate with your lawyers
6. Her families may visit your house always and even remained one to serve in your house, she or he will be the satellite to monitor any single moves of your activities.
7. Your Children will never do anything better for you because they are already polluted.
8. Another way is to buy you stroke and prevent you to take care of your families or parents, your parents will never have enough from you. Her parents may have enough from you.
Later your friends may stop visiting you
So at the age of 60s you be dead, so we can say majorities of men now adays die and leave the wives, the moment this happened some of them rented the house, and move to a place no one may see their new life, engage with new young guys.
Just look at many houses owing by women ask where is your husband she will tell you dead, their now landladies.
Becareful and open your eyes.
3.
Content created and supplied by: TheophilusAmoakoh (via Opera News )