Wives should see their husbands as 'Gods' - 47-year old man says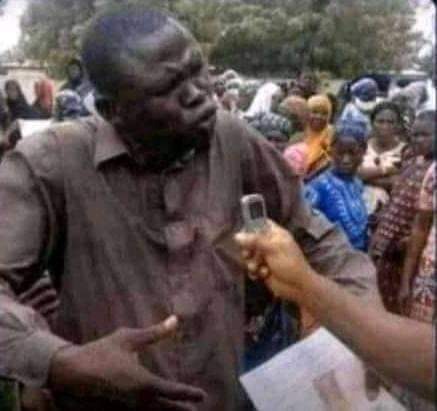 Mr. Abraham Nketiah who stormed the Royal Palace of Nana Ofori Sadie II's court house this morning, have accounts to the chiefs and elders, why he was living their marriage of twenty years. Abraham and Sarah has been married since 2000, but couldn't continue again, because of personal issues Abraham attributed Sarah to. Sarah who is a royal, was given to Abraham when the then Kings herd man, did a favour to Nana Sadie before his death. The King's Herdman who was the man who fought to get the throne for Nana Sadie, was one of the vibrant and vital people who knew the history of Abankwa traditional council, and their mode of sessions to the throne. 
Emmanuel who was crowned Nana Ofori Sadie II was an American by naturalization, who was living in Lewisville, when the throne became vacant, after the death of his extreme left uncle. Emmanuel who was a private man living in the US at the time, did not know anything with regards to kingship, because he has been living in America all his life from childhood. It was Abraham's grandfather, who stood and got the royal throne from the extreme leftist, because they were not born to rule but to take care of, they were caretakers rather than royals. 
Emmanuel's uncle was to be king, but he was beheaded few days to the coronation, and couldn't ascend to the throne. Emmanuel who was three at the time, had his life in danger, and in other to protect it, a group of people sold some royal golds and sent him to the US through a stranger who was visiting the US for the first time. The leftist were made to take control of the kingship since no right to the throne royal, was available to ascend the throne. A powerful struggle was on the Abankwa throne, and that lead to Emmanuel who was the rightful child to be trained to ascend the throne, to be escaped to the US.  
He was living in the US in 1997, when Abraham's uncle sent for him, and made sure he became the king of Abankwa traditional council. Abraham's uncle before his death, wished for his only nephew, Abraham to marry the King's daughter Sarah. It was a difficult task for the king Nana Ofori Sadie II, but he made sure to fulfil the dead man's life when he forced his daughter to marry Abraham on 7 November 2000. Abraham and Sarah has been living peacefully as everyone thought, but there was no peace in their marriage. 
Sarah instead of enjoying her marriage with Abraham in Ghana, travelled back to the US, and only came back once a year and many a times, didn't even come. Sarah after her marriage on 7 November 2000, went to US and came back in 2002 with her first son, who was almost two years old. Immediately doctors confirmed she was expecting on 15 December 2000, she left to US and never came back until 2002, after she gave birth. She spent a year in Ghana and went back in 2003, with the aim of going to deliver her second child. She stayed for another two years, before coming back to Ghana. They have six children, all the children were born in the US, and Sarah had never spent even two years in Ghana after their marriage. 
It has been Abraham himself, doing everything and not his wife, who should have been by his side throughout everything. Abraham got feed up last year 2020, when Sarah went to the US in 2017 and decided not to come back to Ghana again. And if her husband wanted her, he should rather come there. Abraham struggled to keep up the marriage, and tried solving it, but the woman never came until he filed for a divorce last year March at the Sunyani High Court. 
Sarah immediately came back to Ghana when she was served with the sermons this year February. She received the divorcing papers on 18 February 2021, and came back on 26 February 2021. She has proven to be only interested in the name Mrs. Sarah Osei-Assibey, but not the marriage itself as Abraham proved. Sarah on numerous consultations with the husband after her arrival, still couldn't convince him to withdraw the divorce from the court. Nana Ofori Sadie came in and forced Abraham to withdraw the case from the court, and use his traditional council to settle the divorce. 
Abraham who was given the platform to talk, made a lot of living alone and that affected him emotionally. He argued that, women should see their husbands as gods so they can obey them, not the other way round where Sarah has left him to die in Ghana, whiles she continues to enjoy life with the children in the US. A torrential rain which stopped the hearing of the case, made the king adjourned it to next month 19, so Sarah too can give her side of why their marriage should not be discarded.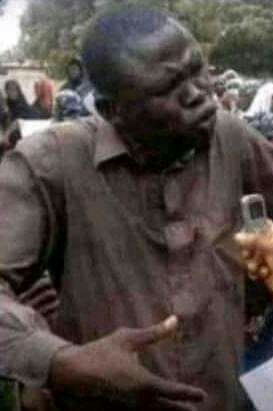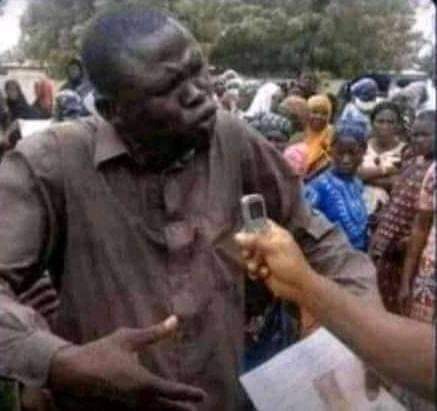 Content created and supplied by: RockyJDJones (via Opera News )