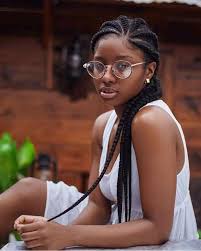 "I want to come into your heart, I want you to give me a chance" are some of the statements used by guys as proposals. Don't say these words and then start assuming positions of relevance in people's lives.
Again, proposing to someone does not automatically make you a person of priority suddenly.
Now let's analyze this ;
Kofi: Jane , I love you, I have fallen in love with you.
The definite response to this statement is ;
Jane: so what should I do?
Here, Jane is not being cheeky. She is only asking a legitimate question because what you said was a mere statement. Besides, anyone can love Jane .
These are some mistakes guys make and think that ladies are being rude.
We beg you, sometimes you ought to go straight to the point and stop all these beating about the bush. It's not as if ladies are rude, learn how to communicate clearly. Do not expect the lady to understand simply because it is a man talking to her. The ladies can not think for you.
When proposing, you must state what you want.
"l love you and I want you to be my girlfriend, my beloved"
"I love you and I want us to know each better by committing to a relationship which may lead to marriage"
It may not be the same words but there must be a question or an intent communicated to which the other party must provide a response.
Get your communication game on. Stop the ambiguity and and inability to clearly express yourself. Nobody likes rejection, but we learn to embrace it.
Thank you for reading.
Please like, comment and share with friends.
Content created and supplied by: Baveng (via Opera News )