A great and fantastic day with a fantastic story, this is the more reason why I always encourage you to hit the FOLLOW button at the right top corner so that you will not miss any of these fantabulous stories that am always coming out with. A lot has been happening in this beloved country. Ladies fighting ended up in counter back because they fight over a man who claims he does not even love them as they love him. Today one I the vice-versa of the two ladies fighting over one man.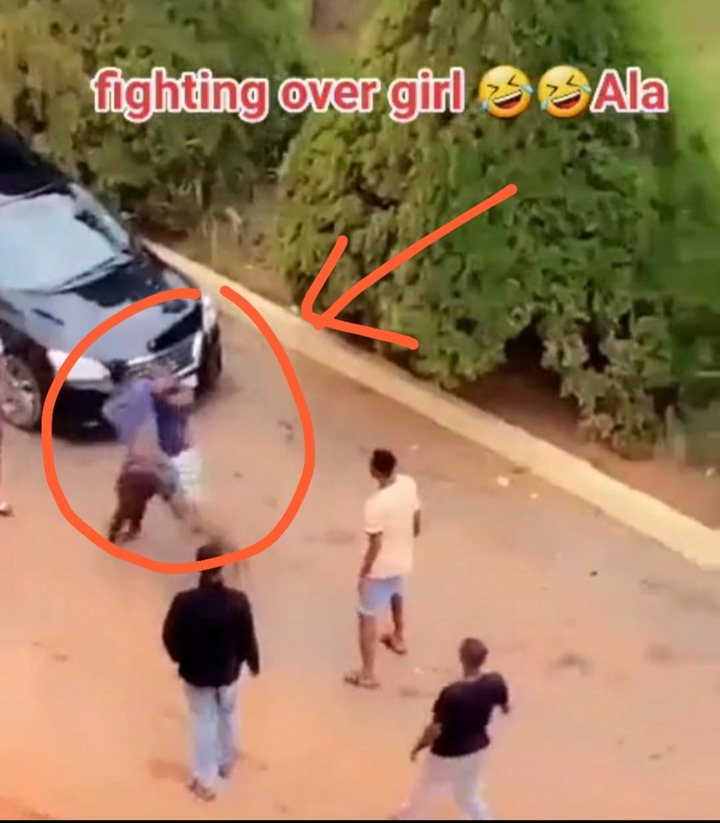 From my research and small investigation from the internet and other sources, two guys who are university student fight over a girl who is also secretly having affair with another student in the same institution. Ladies fighting over boys always, I thought guys are many disciplines to do this thing especially in the public, but I was wrong and I have been wrong all this while. Indeed this world is going to an end, that is why unthinkable and unreasonable actions and activities are always happening.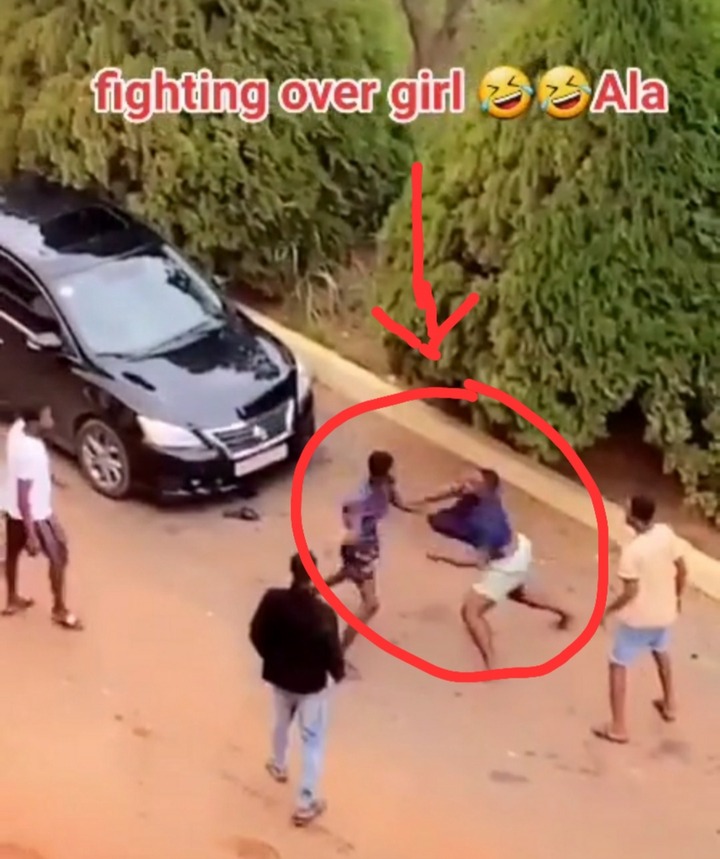 How did the fight happen?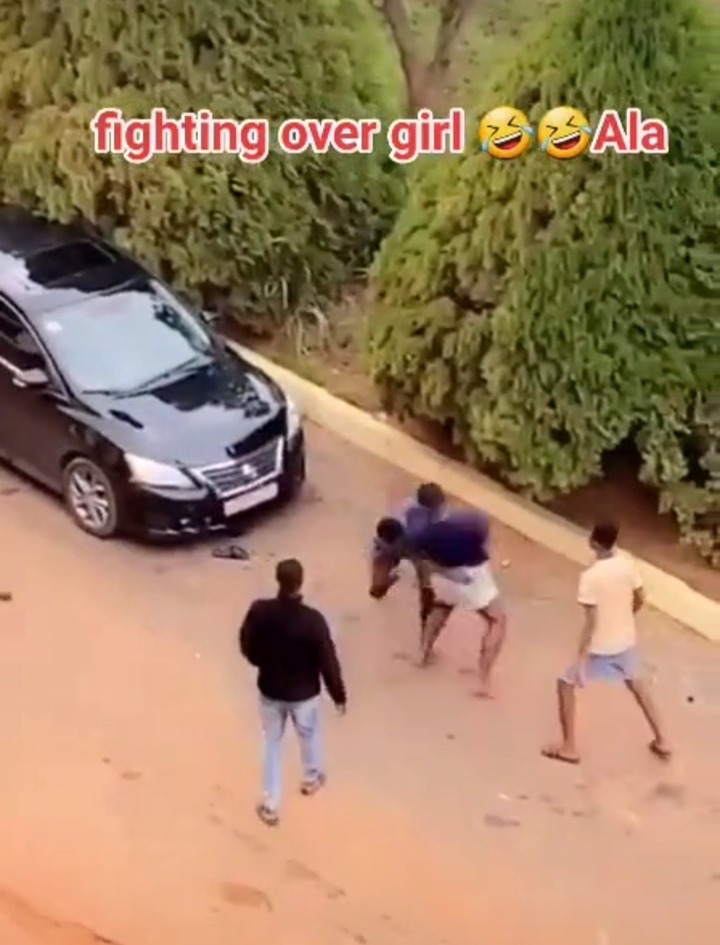 According to information reaching me, these two students have known themselves secretly for dating one girl, the problem here is that they do not know themselves one on one. According to one guy, he once saw the girl who he claims to be the main chick using his rival image as her WhatsApp status. Not only that, but he claims to have seen a lot of the other guy pictures on the girl phone. "I know we are boys, so I call him to try and explain things to him so that he will back up but he was not ready and threaten me to snatch the girl from me, so I got very angry with his words and also threaten him to run away when he sees me, but I guess he also made his mind to come and face me, so we really prepare for this", the main chick said. After knowing this piece of information, this fight must be called "The Crash Of The Titans". What do you have to say about this hot gist? Do not forget to share your views with us by commenting in the comment box below.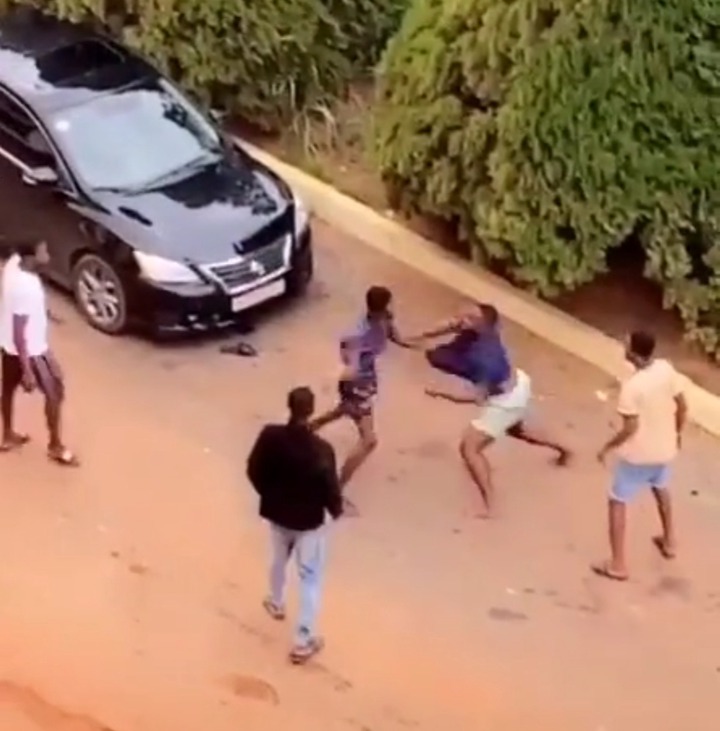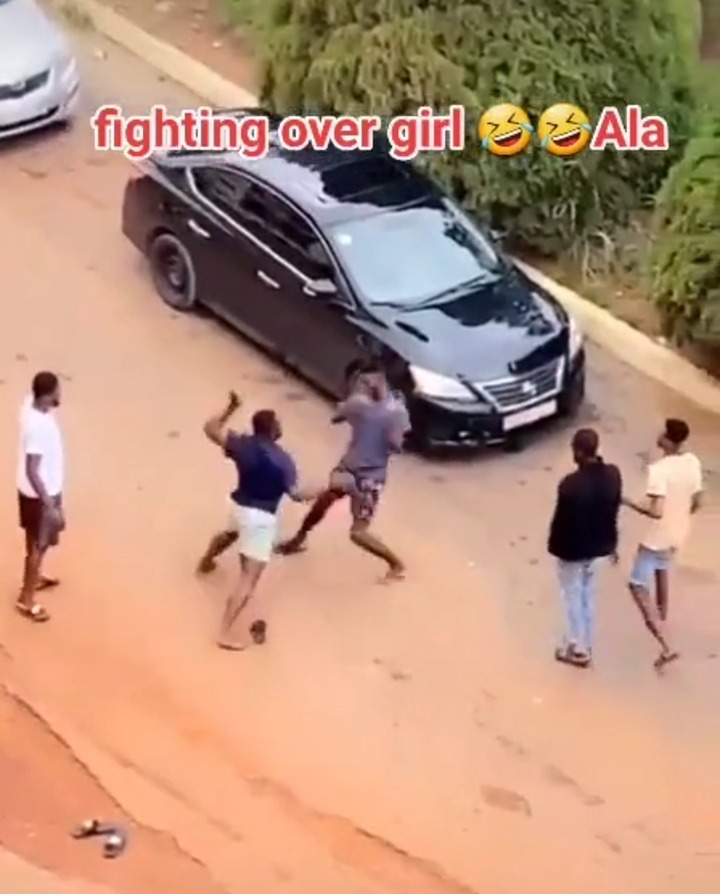 PLEASE DO NOT FORGET TO LIKE AND SHARE WITH YOUR LOVED ONES AND FRIENDS.
FOLLOW ME FOR MORE.
Content created and supplied by: fashionHub (via Opera News )