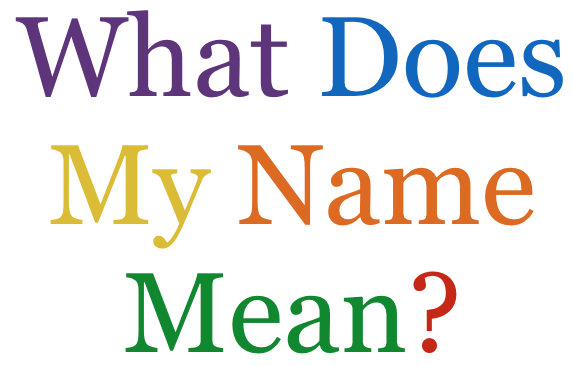 Name is a team given to an individual which serves as an identification to us,any individual on this earth is being given a Name by their parents.Do you know names have impact on us which can be negative or positive? any name which is given to you has its own meaning.Below are certain names and their impact they have on us.
1, ABIGAIL; the name Abigail was originated from the Hebrew word "Avigail" which means father's joy, any girl called Abigail is so charming and cute they say sorry a lot meanwhile they haven't done anything wrong. They always look smart and gorgeous in appearance, they always fine it's difficult to take decisions alone they always need the help of others.
2 JESSICA ;the name Jessica was derived from the Hebrew word "Jescha" which means God beholds. one of the prettiest girl on this planet.They are nice, kind, smart and one amazing girl you will ever meet on this earth, they easily makes friends and also falls in love easily. They have strong love for animals they always fight for what they want.
3, JUSTICE; any one called Justice seems to be a funny guy he does everything for you to be happy, he is cool ,calm ,gentle and handsome boy. They are hard-working and always on the move.They always have many girls around them because they are so Adoring. They always think ahead and they easily get angry and forget what ever happen in a shot time.
3 BENEDICTA; another one charming girl, very adoring and smart.Benedicta's make friends wherever they find themselves and they likes to pray a lot and also god fearing you, they always have smiles on their faces, they always feel guilty even if they are not the cause of the problem, and they always try to fine a solution to every problem they come across.
4 GRACE; which means favour,one lucky girl you will ever come across on this earth. someone called grace is more than a friend, beautiful, eloquence and prayerful. They always want to solve a problem by their self they do not need the help of others. she always try to make people smile.
5,RICHMOND; a very nice guy , one of the tallest boy you will ever come across on this earth. They are intelligent, good in academics but they can be sometimes annoying but believe me you can trust them for anything. They are hard-working and easy to Cooperative with ,smart and neat in appearance.
6,OSCAR; a very nice guy who needs someone to tell him to do something before he does it. They like to mingle with others most especially his friends, they easily get angry and speaks the truth.They are one loving guy that you can work with. They always trying to crack jokes and also will make you smile when you are sad.
Content created and supplied by: jb.studio.opera.com (via Opera News )