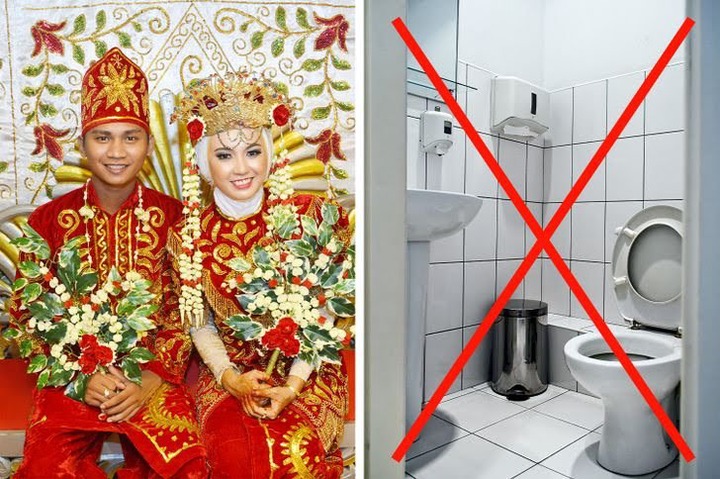 In as much as certain acts like these are considered to be normal, they are known to be taboos in the Tidong Community in Indonesia
In this community, newly married are not allowed to use the washroom three days after a marriage ceremony. 
To make sure this works they are given some family members to watch over them and make sure they adhere to these rules and regulations. 
These family members intend to feed the newly wedded couple with little food and water to ensure that they don't feel the immediate urge to use the washroom. 
In as much as this looks weird, this is the culture of the community and hence all newly wedded couples must adhere to this. 
This keeps people wondering, how the couples are going to survive without taking a bath for three solid days just because they have to abide by the cultural norms of the community. 
Content created and supplied by: Naymart (via Opera News )