Friendship in the truest sense of it is more like the Biblical saying, "Many are called but few are chosen". The truth of the matter as, it is not everyone that laughs, eats, shakes hands and do other normal things with us that is truly our friend.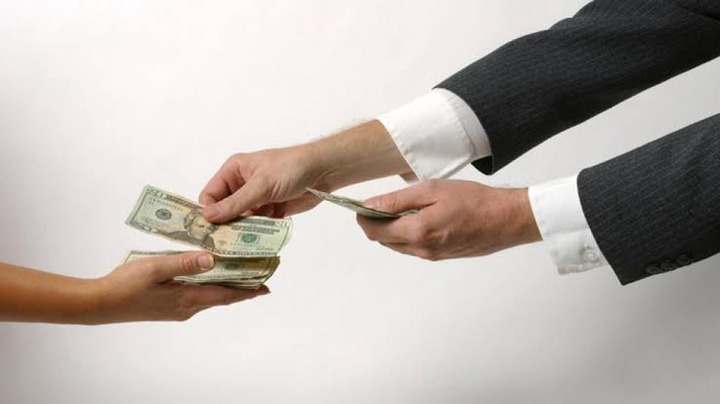 A songwriter once said, " Your worst enemy could be your best friend, and your best friend your worst enemy". In life, we cannot totally tell who our true friends are until time and situations portray otherwise. The more reason why one has to be careful in life when it comes to making friends.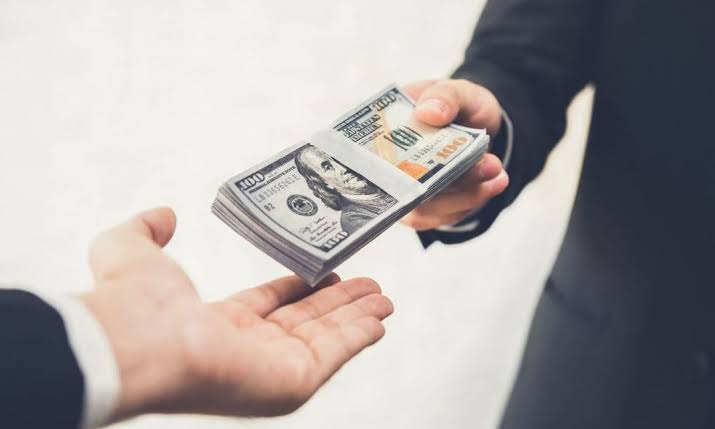 One funny thing about this friendship thing is, you may not be the friend of someone whom you call your friend. In other words, your friends have other people who are their friends - you may not be in the list.
One can't really vouch for most people in life, most especially when it involves financial related issues. Trusting people blindly when money is involved is tantamount to playing gamble with one's life. Most people may be trusted in other areas of life but certainly not in the area of money.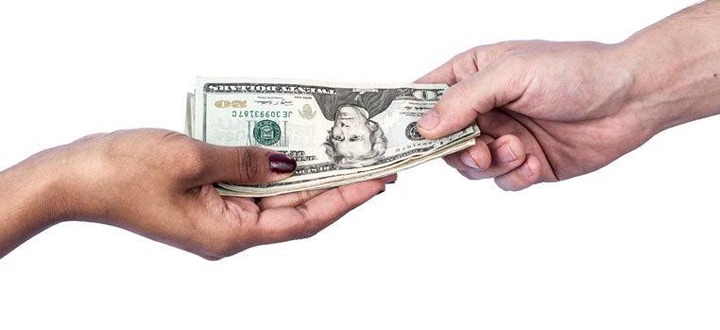 Though not indicated in the post, from the tone of the post, the Volta man who is identified as Peter Banner by his Facebook username may have asked the question based on his past experiences with friends. According to him, he wanted to know if any of the group members have ever lent money to an assumed friend and regretted it at the end.
"Have you ever regret lending a man money?" Peter inquired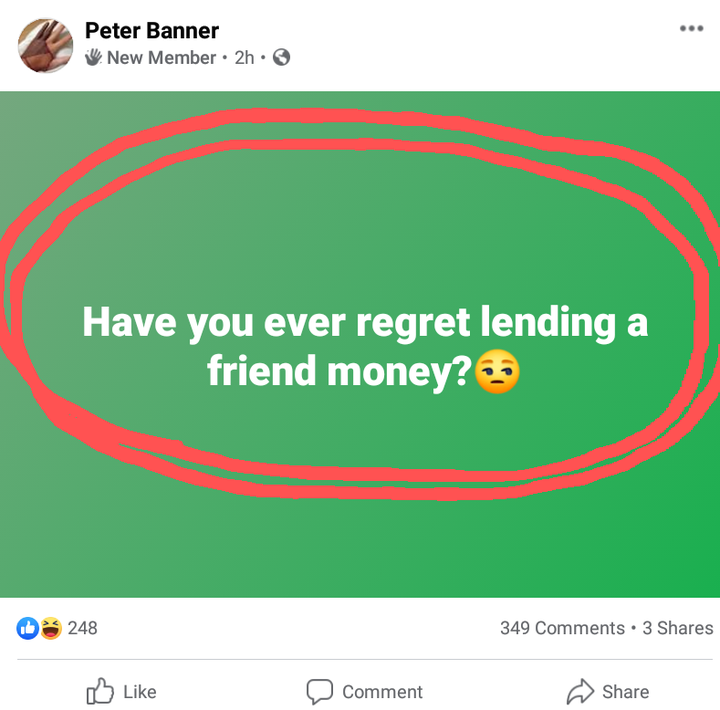 His question no doubted yielded answers from different directions. However, from the available comments, it is obvious that most of the group members have had their own share of regrets from lending someone whom they see as a friend money.
Check below for some of the comments: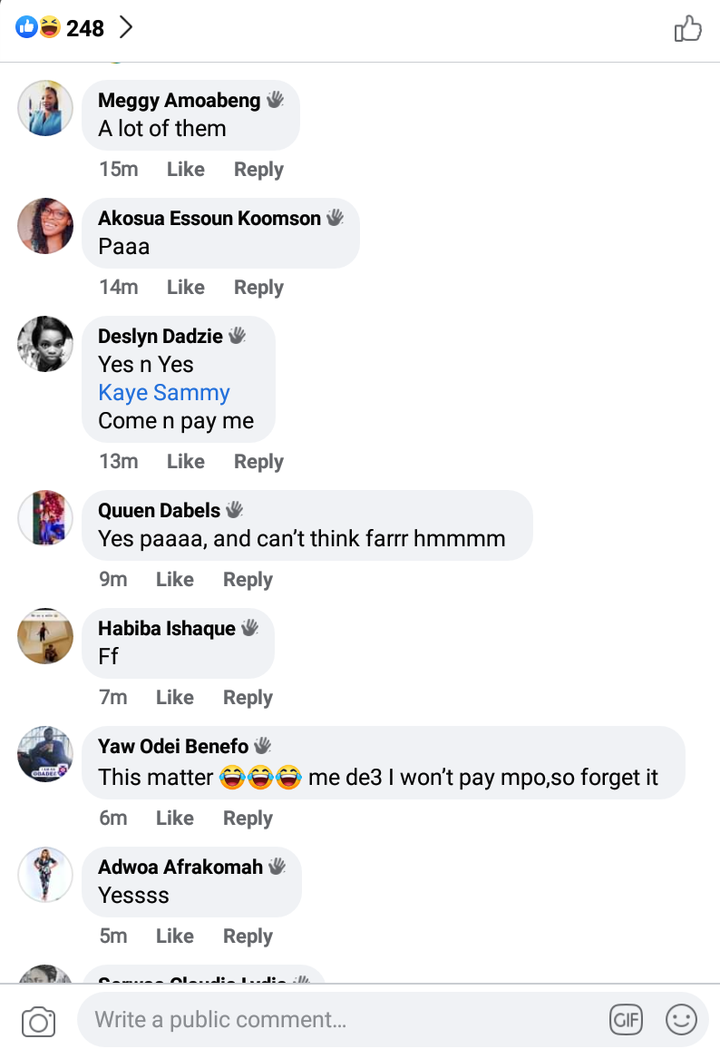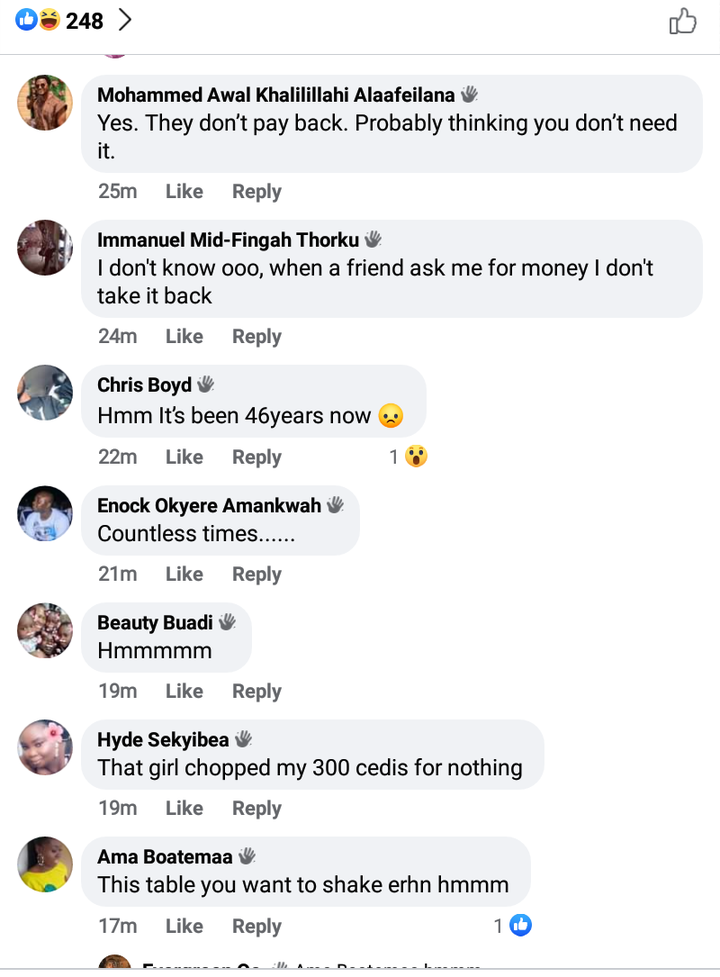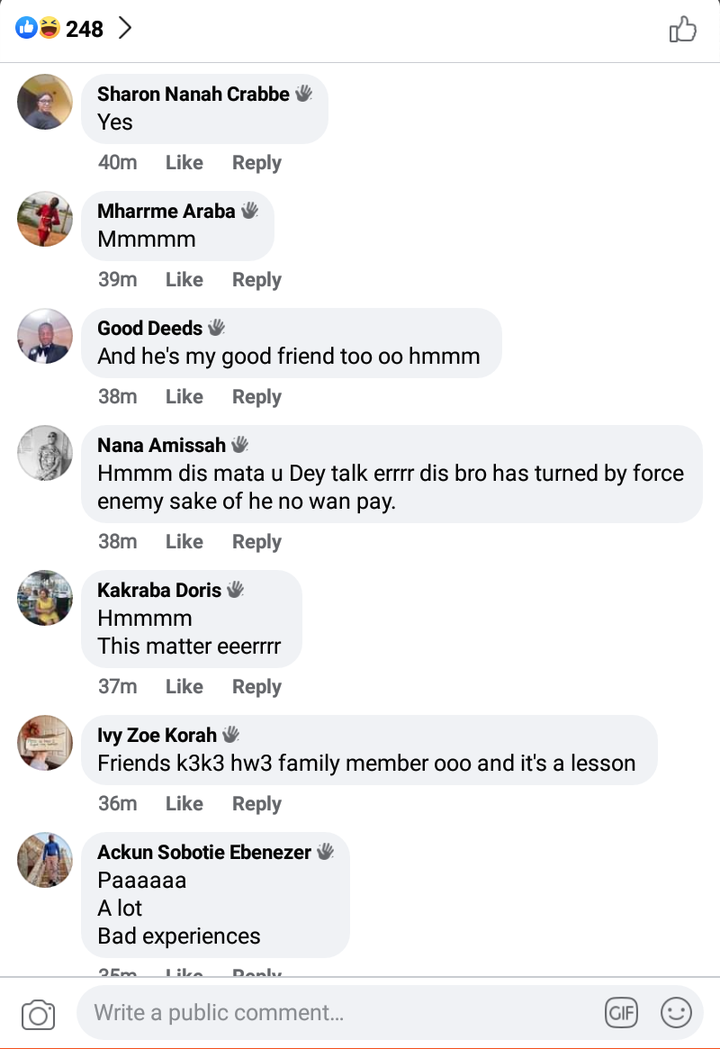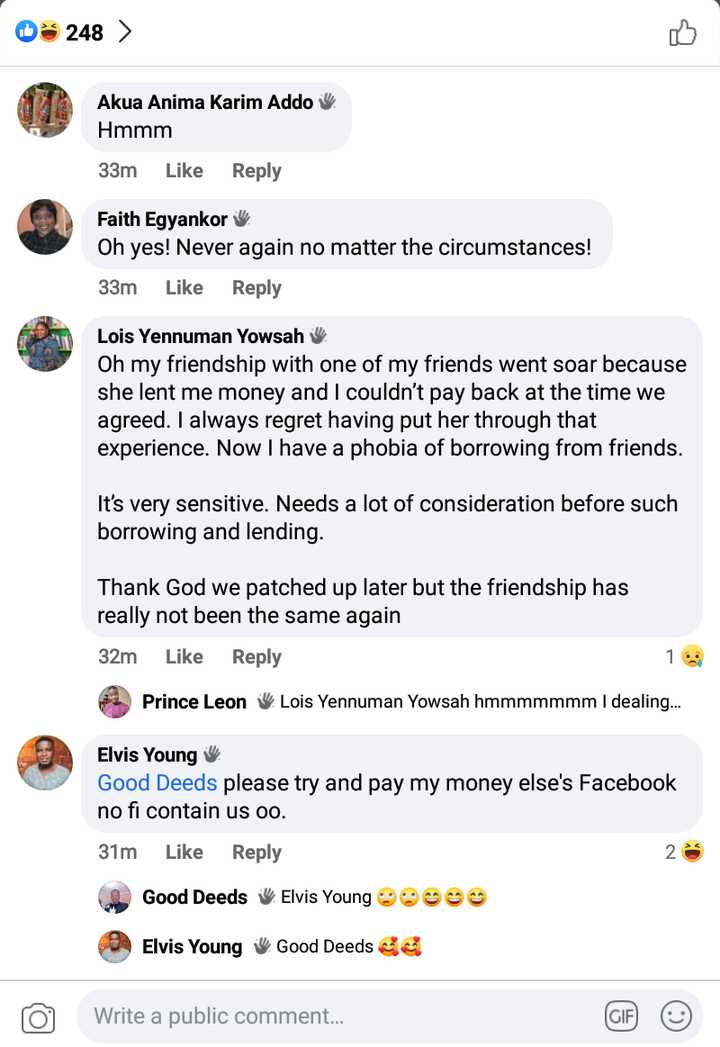 Now, over to you. Share your experience with us in the comment box, so that others can learn from them. You never can tell whose life you will touch by them. Have you ever regret for ever lending someone money before?
Content created and supplied by: OriginalCreator (via Opera News )