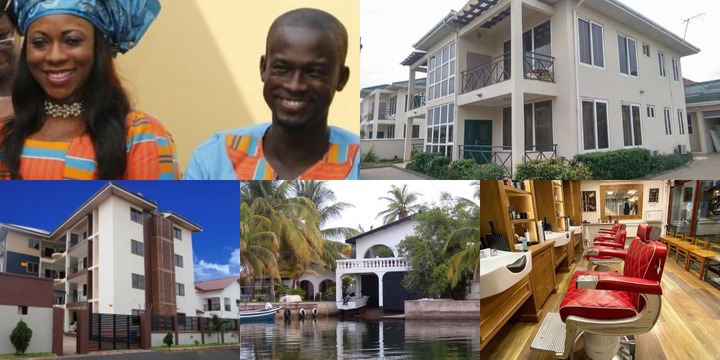 Among all the creations of God, Marriage is the most beautiful thing. It's even more beautiful and rewarding when it's done right and maintain for God's intended purpose.
The foundation of every good marriage is a good man or a good woman. The manual for life aptly describes a good woman as a wife, a wife who becomes a treasure to provoke favor from God. The man who finds a wife finds a treasure, and he receives favor from the LORD. Not a perfect man or a perfect woman but just a good man and a good woman who can strive for perfection in union in the face of good times or bad times
But when you do not find a good man or a good woman and you decide to put asunder what you decided to put together with your human intelligence without the involvement of God then you must do it properly. I truly believe that no relationship is breakable if it's built on the manual for life through the principles of the creator. So if you find yourself in a situation where the pain consistently becomes more than the joy to the extent that the joy becomes completely eroded then chances are that you chose a bad man or a bad woman with your human intelligence. You chose the bad man or bad woman, took him or her to church and ask God to bless him or her for you in union. Believing that somehow God will perform a miracle. A miracle that will  turn a goat or a dog into an unblemished white sheep.
There is no pain that is above the pain of hurts from a marriage partner. So people who find themselves in cycles of pain in marriages do not act within the context of a normal person. So if you find yourself in a cycle of pain and you believe that divorce is the best way out then the first thing you need to do is to disconnect yourself emotionally from your source of pain. You can never make intelligence or correct choices if you are not able to disconnect yourself emotionally from your source of pain
There are three basic needs for every human being, money, sex, power. Once you disconnect yourself emotionally, you must figure out which of these needs of yours is dependent on your partner and how you can still have these needs fulfilled without your source of pain or partner
If you and your partner have labored to gather wealth or money to which you feel entitled to, you can figure out a way to secure half of it quietly in honesty or silent war without even engaging third parties. If you do not want anything from your partner or want to be associated with anything he or she has then you must find a way to secure yourself in terms of money,sex and power
If children are involved then your ability to secure yourself in terms of money and power must be sorted out at all cost before any form of exit.
The most important thing in the scheme of things is disconnecting you emotionally before anything else. You will always remain a slave to anything or anyone you remain emotionally connected to. True power or happiness is in your ability to rise above anything or anyone else. People have become eternally evil and wicked; you cannot control what someone says. You cannot control what someone does but you can control how you react towards everything. You can decide to raise the bar where they will desperately keep jumping in their bid to reach you or you can reduce yourself to their level and become like them
Content created and supplied by: listener11 (via Opera News )