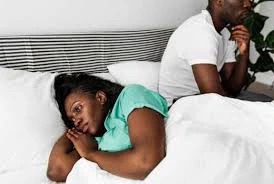 1. You always defend your relationship to friends who express concern about it: Some of our friends must have seen life more then us, you know the relationship is not working well as you planned, but once your friends are trying to make you see reasons with them why your relationship can't work with that woman. You end up covering her, this is a sign that you just forcing the relationship and it can never work. 
2. You make excuses for the reasons why your partner never calls you back : once you the only one who calls her in a relationship and she don't even care of calling you back, just know that the lady does not love you. And once your friends ask you some questions you end up covering up for her. 
3. You think you are doing something wrong: some men do everything possible just for his relationship to work, but at the end nothing to writer home about. And you start asking your self questions like. Maybe am not doing the right thing to make the relationship work. That's a sign that you are just forcing the relationship to work and it will never happen.
4. You talk about him to people while he/she never talks about you : some guys end up showing his girlfriend to all his friends because he loves her, but the lady has never show you to her own friends or talk about you outside. Just know such relationship can't work. 
5. You always overlook their annoying behavior without correcting them: some men once their partner makes them angry, they end up going outside to drink, and not calling her attention to correct her. You just forcing the relationship to work. 
Pls what did you have to say about this? 
Be free to share your views on the comment box. 
If you have any addition to this, you can drop it in the comment section for others to learn from it. You can also share the article with your family and friend
Content created and supplied by: Newsgist17 (via Opera News )