For Better or For Worse??
Frankly speaking, many couples during the sharing of their marriage vows just say 'For better for Worse' as if they are singing National Anthem with no meaningfully attached to it. They even say the 'till death do us part' without considering the emotions in the said words. They are mostly mindful about the wedding ceremony, the wedding dresses, personalities to attend and the services that will be provided and the ring that will be on their finger to claim the title Mrs. than the marriage they are going to spend their whole lives till the end of days; wasting a whole lot of money which could have been invested into a big business venture.
This and others are the reasons why many marriages are passing through rocks and the 'streets' of divorce.
Honestly, many marriage couples are facing daily challenges in their marriages and their various homes because their expectations of what marriage is all about has been a surprise package for them. They did not understand the fact that for better for worse that they said at the church or the court isn't a marital vow for fun; but the real meaning of is that no matter what happens, whether good or bad we gave made our mind and decision to stick to each other during marital trauma, minor and major problems, siickness, the sudden financial breakdown we will together and forever stay focus on the marriage till death separate them.
They forget the fact that marriage is a covenant to treasure and not a contract. A contract is always about a conditional consideration between two people who have agreed that i will do this if you only you do that, therefore when something happens contrary to the contract, the other person can easily walk out. But a marital covenant is based on unconditional love between the husband, wife and the Supreme God. It's more of a sacrificial action and commitment for life and not centered on reciprocity. And those who truly honours are blessed by God Almighty. 
Beloved when a man and a woman get wedded, the effect of going to be together for better and for worse, for richer or for poorer, in good times and bad, and so on starts working and funny enough this happens after you are done with your big ceremony and the guests you impressed have gone to their various homes.
Then for some months the couple who didn't plan their marriage but focused on the wedding celebrations only start to face three of the below challenges in their marriages.
1. Financial constraints: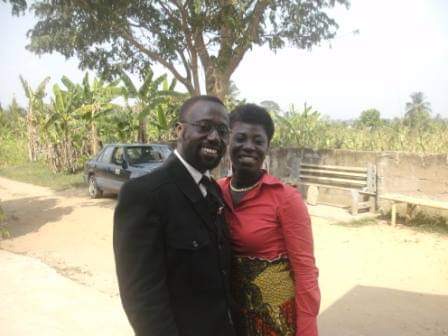 Most of the time after the wedding celebration is over such couples do face a lot of problems in the issue of money because by the time they come to their senses they may have done over budget. 
2. Fighting about Money: When they start having financial problems now they always fight on small issues like money to buy food products to prepare food, money to buy clothes, who to pay utilities and if pregnancy has set in they fight on money to attend antenental. And some even ends up with hot aguments leading to fighting and hurting each other.
3. Sexual denials: When fighting about money sets in marriage partners now becomes enemies and begin to denial themselves of their sexual rights which most of them ends up with adultery because they will then satisfy themselves outside their matrimonial homes.
So I ask again is marriage for Better or for Worse? The answer is it's for better adn for worse so make sure you choose right and prepare for your marriage more than for the one day celebration.
Content created and supplied by: Mamafranca (via Opera News )