See what the caught mad woman doing on Valentine days, every deserves even mad people want love .
This happen in Nigeria IMO state market, I was very shock when I see this picture mad woman and mad man kissing each other on a Valentine days and the walk very lovely as if their know what there are doing.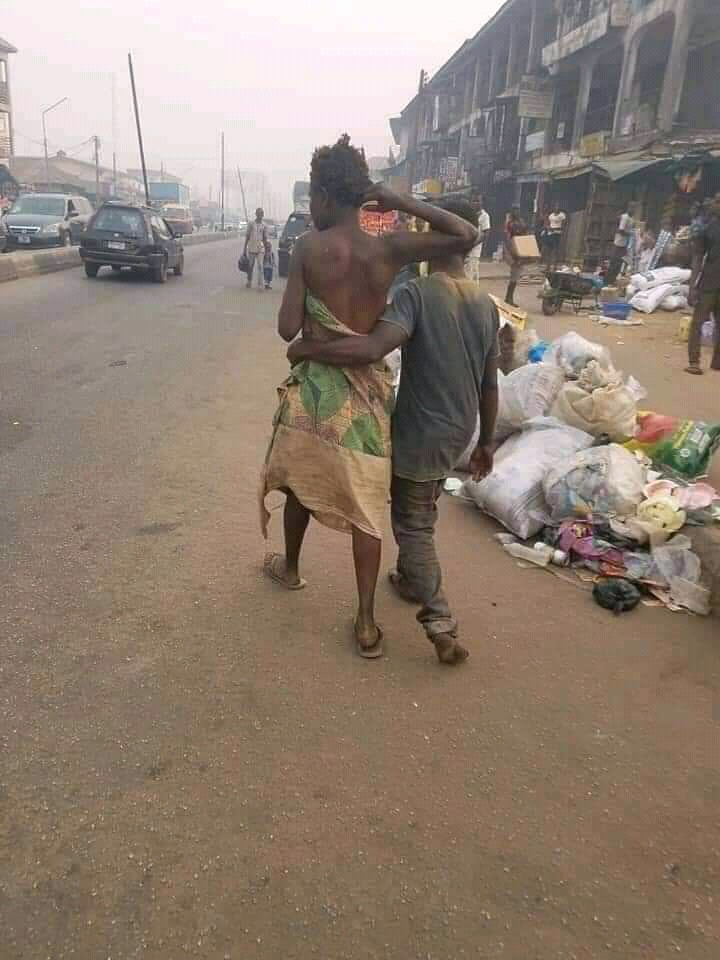 This life is full joke and enjoyment just look at how those mad people are showing there self love and kissing each other, please anytime you feel heartbroken just because your boyfriend or girlfriend disappointed you does not mean you can't find love again. 
please remember about those mad people kissing each other just because love bound them together, everyone deserve love. 
True love come by it own self you won't beg for attraction, care, love, all of those things come by it own self when you meet the right person.
Please don't complain about your relationship issues to your friends, sometimes the will be jealous because of you and try to bring some reasons for you to dump your relationship.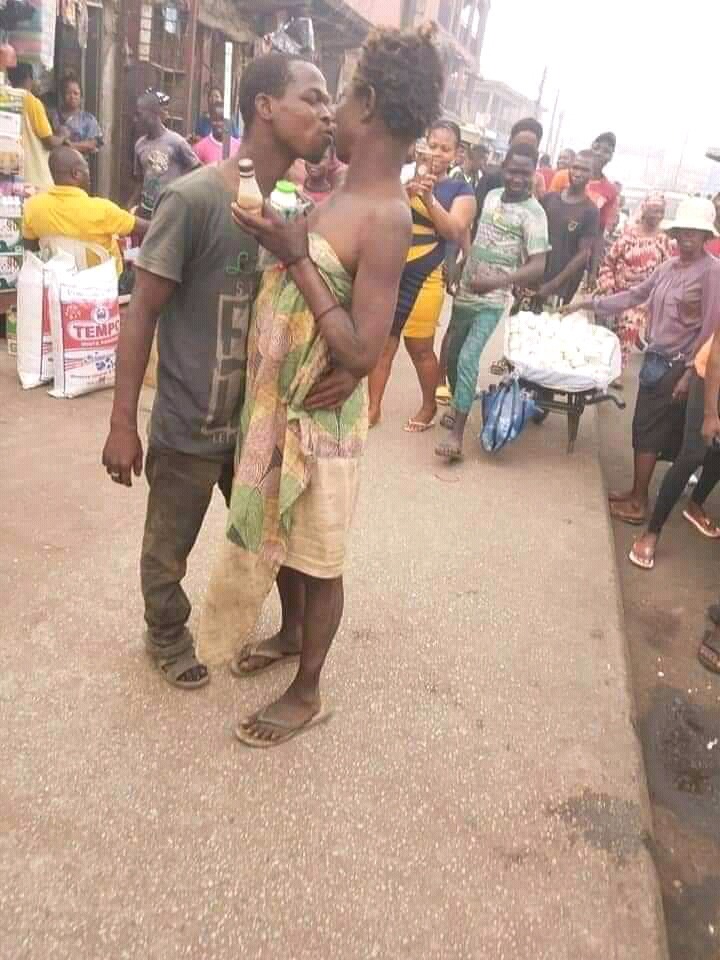 Content created and supplied by: Cyrusta (via Opera News )