Heartbreaks, failures and disappointments may come your way. You may feel so down and think everyone everywhere has rejected or forsaken you. The world might have made a big turn against you and you may seem too confused not know what to do, where to go, whom to call and even how to go about things but there's good news, A REASON TO BE HAPPY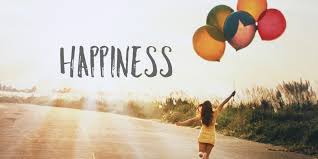 The only reason to lighten up is because you are who you are and have all that you have as a personality. Happiness is not bought from the mall, the market or even church or mosque but it is found deep within the soul and heart of one's self.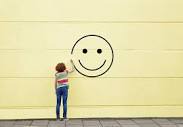 You might have heard of the phrase, "HAPPY YOURSELF". How and what did it mean to you? It's simple. IF NO ONE MAKES YOU HAPPY, MAKE YOURSELF HAPPY.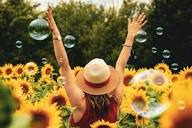 Just do the following for start and improve upon yourself later.
1. Tell yourself you are happy if you feel down.
2. Tell yourself you are beautiful if no one says it.
3. Greet yourself in the morning if no one does.
4. Before you leave home everyday, look into the mirror and say I am blessed.
5. Take yourself out on a date or watch a movie when bored.
6. Focus on what you love doing and do it well.
7. JUST IGNORE THEM
Above all, just be you.
Like, comments and follow for more as such
#it's our year
Content created and supplied by: Steve09 (via Opera News )