Who would have guessed that a single blunder in the past would come back to haunt me and jeopardize my future with my husband?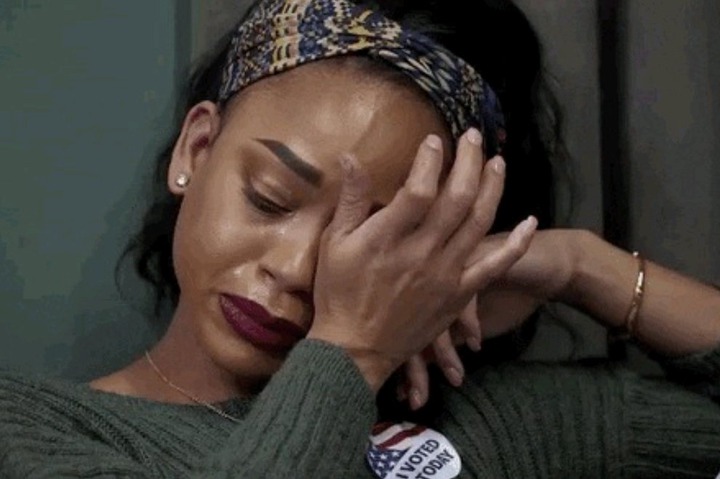 When I was in university, I dated Martins. He rescued me from the clutches of lecturers who threatened to fail me if I didn't succumb to their immoral desires.
Martins was rumored to be the leader of a dreaded cult in school at the time, but I wasn't bothered because he was my saviour.
We maintained our friendship after graduation. I had aborted seven pregnancies for him in five years, and I began to fear for my life. I ended the relationship despite pleas.
I met David shortly after I ended my relationship with Martins. David was the only son of a wealthy businessman and a responsible young man.
David was madly in love with me. He treats me with dignity and lavishes me with pleasant gifts.
David proposed marriage to me a few months into our relationship, and I accepted wholeheartedly.
Our parents met, a date was set, and wedding planning began in earnest. Invitations were distributed, and many dignitaries associated with David's family were invited.
The news of our upcoming wedding had spread throughout the town. I was overjoyed that God had sent David to me. However, I had no idea that my past, in the form of Martins, was lurking in the shadows, threatening to destroy my future.
I received a phone call from an unknown number just two weeks before my wedding. I answered, and the caller's voice jolted me to my feet. Martins had called and demanded that I see him the next day, or he would ruin my wedding day.
I was scared and wanted to call his bluff, but when I remembered the rumors about him in school and how lecturers feared him, I decided to meet him and beg him.
I met with him the next day in a private location. I begged him to let go of our shared history. Rather than listening to me, he promised to leave town for good on the condition that I have one last affair with him.
I told him I couldn't, and he threatened to be present on that day to tell the entire world how many abortions I performed for him.
I was terrified. I knew if the truth came out, I'd be finished. David will be disheartened, and his father's reputation will suffer.
I had no choice but to comply with Martin's request. The next day, I paid him a visit in his one-room apartment and satisfied his desire to buy his silence. I had no idea he had a hidden camera throughout the entire room.
After I finished the deed, I went home and tried to forget about it. Martins left town as promised, but only for a short time.
Martins called me six months after my wedding to say he was in town and wanted to see me before he left again.
I boldly informed him that I was married and that he should never call my line again. I hung up with him, and a few minutes later, I received a short video clip on WhatsApp.
I clicked to see it, and what I saw made me shudder. It was a video of Martins' immoral act the last time I went to see him at his place.
It then dawned on me that he had meticulously planned his blackmail. He summoned me to his home and had both of us videotaped.
Martins called about 15 minutes later, and I answered the phone in tears. I begged him not to ruin my marriage, but he was adamant. He insisted on meeting me at a hotel before the week was up, or else he would be forced to post the video online.
I wish I had told David the first time he attempted to blackmail me.
I wish I hadn't believed his promise to let me go if I had one more affair with him.
He's got me where he wants me now, pleading for his mercy.
Giving in to his demand now means you'll be blackmailed indefinitely.
Telling my husband about it now could mean the end of my marriage.
What am I supposed to do?
Please notify me as soon as possible.
Content created and supplied by: HubWrites_360 (via Opera News )