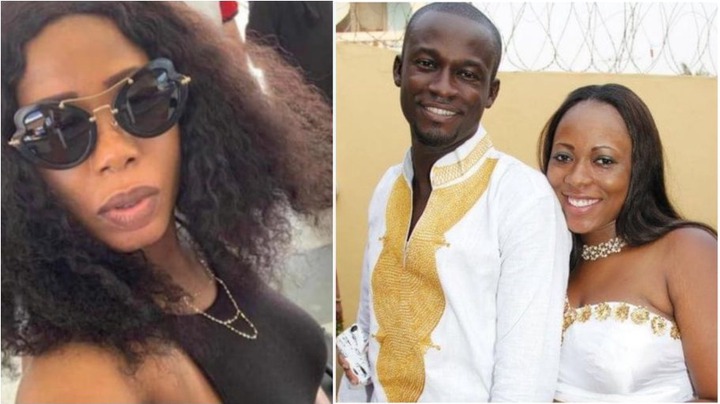 Lawyers of Chantel Kudjawu, the lady believed to be having affair with the Director of Communications at the Presidency have threatened to sue Mrs. Arhin at the High Court if her name is not taken out of the divorce petition.
While threatening a defamation suit, she is demanding that Mrs. Gloria Arhin further retracts and cause the publication of an apology on online platforms by 10 am of 16th February 2021.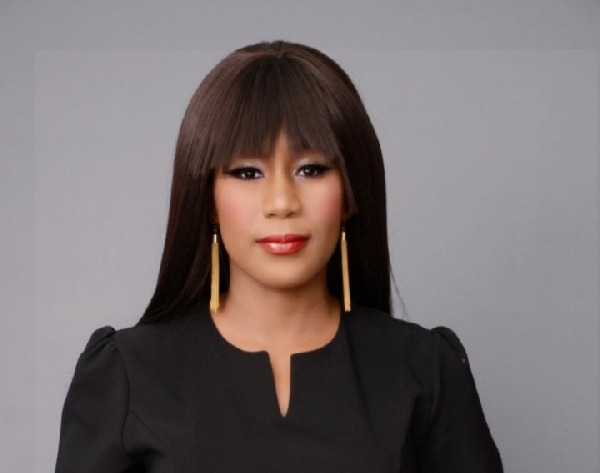 In a demand letter writer to lawyers of Mrs. Gloria Arhin, Chantel Kudjawu denied allegations of ever having an affair with Mr. Arhin as described in the Divorce petition of 10th February 2021.
They further noted that publications from the divorce petition have resulted in their client being publicly ridiculed, scandalized, and held in contempt by countless strangers in an unprecedented manner.
Lawyers of Ms. Chantel have threatened to proceed to court to seek some reliefs should Mrs. Arhin fail to meet their demands contained in the demand letter.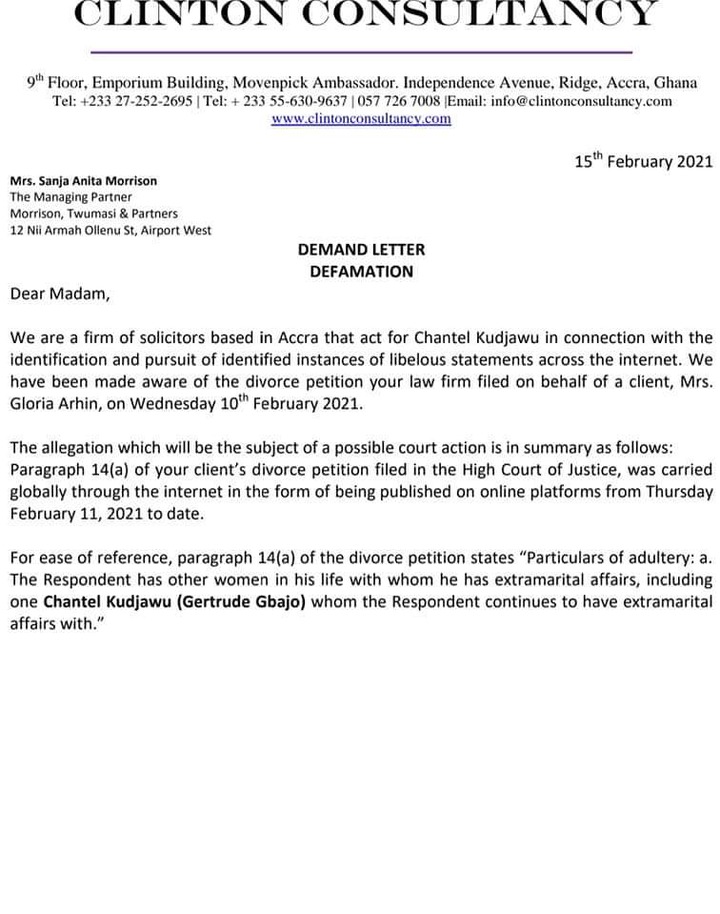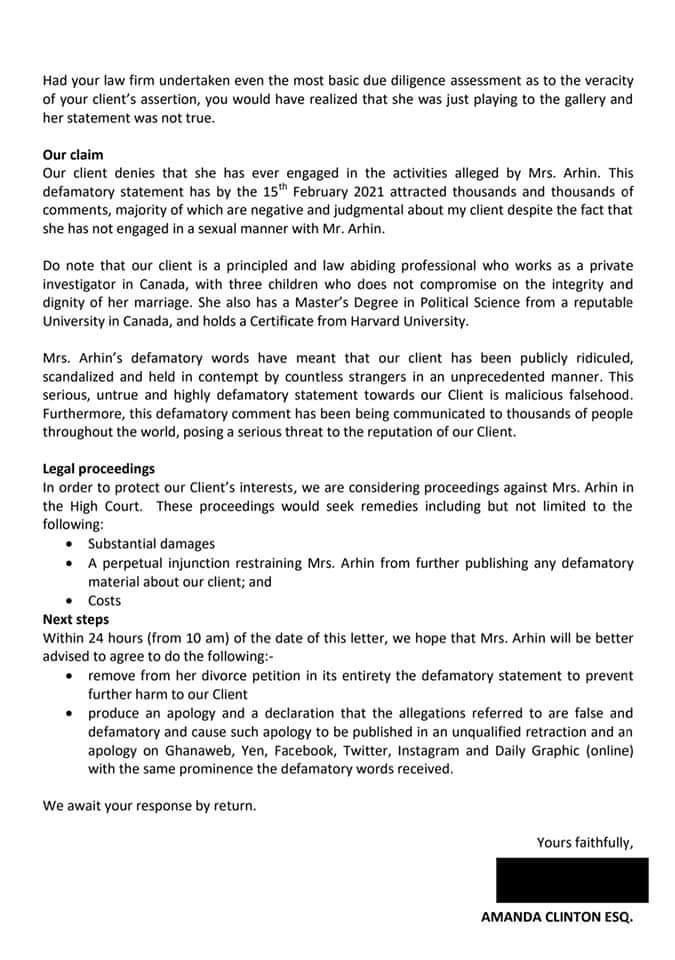 Among the reliefs are substantial damages, a perpetual injunction restraining Mrs. Arhin from publishing any defamatory material about their client and Cost.
Content created and supplied by: TopNewsGh (via Opera News )