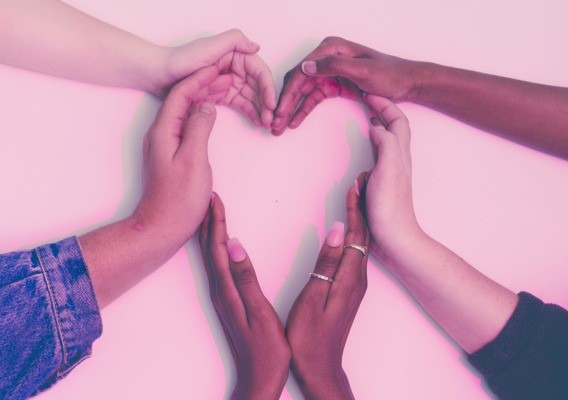 Ah, love. Nothing makes the heart beat more than candles, flowers and the sound of love phrases. We love it so much that we have a day dedicated to celebrating the love in our lives, the wonderful Valentine's Day.
Valentine's Day has its roots in an ancient (and quite daring) Roman tradition called Lupercalia. It was celebrated every year on February 15 and young men would strip and run around young maidens giving them spanking (gently) to increase their fertility. These pagan antics remained very popular even after Constantine declared Christianity the official religion of the Roman Empire. Later, Lupercalia was assimilated into the Christian tradition, becoming Saint Valentine, the wayward saint who performed illegal marriages in the times of the Roman Emperor Claudius II. Valentine was executed for his digression on February 14, and today lovers all over the world commemorate Valentine on that day.
Traditions vary from country to country, this is our handy summary of all the romantic celebration in the world on the 14th!
U.S
Lovers from the United States give everything to show their affection. Every year, Americans spend $ 18 million that day on candy, cards, chocolates, flowers, and jewelry. Greeting cards are the most common gift, but not just for couples. Family, friends, and students also exchange cards with notes of friendship, affection, and thanks. The most popular sweets in America on Valentine's Day aren't candy boxes, it's little hearts with messages like "Be mine" and "Kiss me." Fun fact: so many hearts are made each year that every person in the world could have one!
Peru
Thanks to the carnival celebrations throughout the country, most Peruvians have the 14th as a holiday, which means they have extra time to plan their love itinerary. Instead of giving themselves roses, many opt for orchids, a native flower of the country. There are even group weddings for all couples to say "Yes, I accept" on the most romantic day of the year.
Brazil
Brazilians skip February 14 and instead celebrate Saint Anthony, the patron saint of marriage and mating, on June 12.
The United Kingdom
In the UK, couples get seriously romantic on Valentine's Day. The lovebirds of all the islands give each other flowers, chocolates and jewelry. In the evening, couples often enjoy a nice dinner in the city or opt for an evening at home by candlelight. Either way, love is in the air.
Finland
Finland is the perfect place for those who are single. You don't have to worry about feeling left out of the parties because in this country they are celebrated with friends. Even the day is called "Friend's Day" in Finnish, not Valentine's. The official flower is the pink rose, but friends also appreciate gifts, cards or sweets.
South Korea and Japan
In this part of the world man is spoiled. On Valentine's Day, women buy chocolates for their partners, family and co-workers as a token of affection and appreciation. But don't worry the women, the favor is returned a month later. On March 15, known as White Day, the men correspond with cakes, sweets and flowers
Content created and supplied by: Kupacraft (via Opera News )