There's nothing too painful than when the man or woman you love deeply breaks up with you.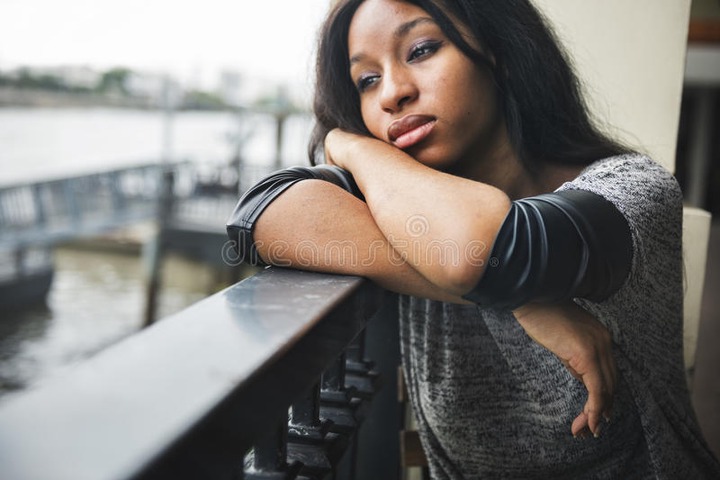 But in all one needs to be careful not to make big mistakes after the break up. Below are what you need to do in times like this.
1. Trying to get them
Ofcourse it's not easy to loose someone you love so much. But when there's a break up which especially isn't your fault, never try to bring back such a person.
Because you should not push him into the future.
2. Never check his status
One big mistake people do is to be checking whatsapp status, face and instagrams of their ex's.
This is very wrong as it will increase the pain in you. More especially when the person start to tease you with certain words indirectly.
3. Talking to his friends
Never ever try to use his or her friend to talk to them for a come back.
Because mostly the decisions of the break up sometimes is planned by him or her with his or her friends. So when you try to contact them for help, they will just be tossing you up and down which may let you loose your self respect.
4. Looking for a new catch
When people are going through broken heart, they try so many ways to mend their heart. Some decides to get a new boyfriend or girlfriend to start another relationship to fix in his or lost.
But such decisions should be hold on, if not you may have another break up which may lead you the path you wouldn't like to go.
Wait and heal your heart and never rush to enter into another relationship.
My dear brothers and sisters, remember it's not through your boyfriend or girlfriend that you will be completed. 
So in times like this relax, get something proper to do till the pain is totally gone before planning for another relationship.
Thanks for reading. Kindly comment, share and follow me for more articles.
Content created and supplied by: Mamafranca (via Opera News )