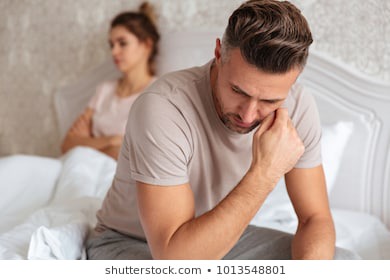 How can you call this love when your partner is doing all this things.
Has not got patience. Every successful relationship has attached itself with time and patience. Imagine you've heard a rumour about your partner cheating and you just got up, started accusing him/her wrongly about the whole story, what may you expect at the end? I think it may be a separation if both partners disregard patience is this perspective. 
No sacrificial role. You claim to have loved someone that you can't afford to sacrifice sometime with him/her and you call it love. Sacrificing here means having all your time to do anything in your capacity to serve and protect your partner in all his/her predicaments. At times when they talk about sacrifice we thought that when a lady or a guy asked something that you know very well that you can't afford, then you turn out to find it at all cost leading you to indebtedness or stealing. This will rather worsen your relationship and put you in shame.
Keeping secrets away from your partner. One of the killeast in a successful relationship is keeping secrets. Secrets is about hiding some confidential things about yourselfs. Example, A guy met a lady and fell in love with her. He was not aware of the lady to be a baby mama. The lady kept that a secrets because of the love and care she had for the guy. They both lived happily in the relationship for sometime and got married. The lady now wanted to let the cat out of the basket but doesn't know how to frame it. A day came when they were on tour and they met the father of the lady's child and unfortunately after they exchanged greetings, the man said your child was doing ok. Immediately and sadly her current guy asked her are you having a baby that you never told me? This was how the problem began among them.
Family interference. You relationship is already destroyed when your families started to direct you in all your affairs. This always happens when you have any little issue that you two can't solve, you send it home for either parent to judge it for you, then you two have a big incurable problem. Am not saying parent solving your issues is not acceptable but it should not be something regular. For instance you relationship with a lady who you love most, even both families have approved of the union, whenever a little issue pops up, the lady sent it to her family and they have to decide for her, what do you expect the relationship to be?and vice versa. The question is that have they got married or I got married? Ofcorse there could be some flaws leading to breakups.
Not taking one views into account. This most at times is peculiar to men. Some claim to be superior yet cannot provide for the union. Am always right, am the boss and all sought of things destroy a peaceful relationship. The suffering partner may look mean and disturbed and could affect his/her emotions which may his/her distance away from you. Despite the bible taught as that the man is the superior over house doesn't gave the man to ignore every suggestions from the woman. Sometimes with the help of women in our decision making brightens the family a lot. This improve upon the already existing peace and union. Thanks for reading
Follow this this link when you read and learn something new because a lot will come your way.
Content created and supplied by: Educateoneeducateanother (via Opera News )