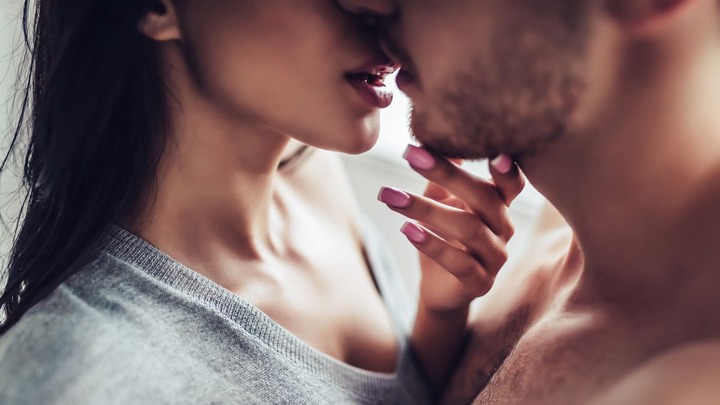 It all started on July last year with a random friend request that I sent seeing her profile picture on Facebook. I was hoping that she just accepts it any how. And she did. After the initial hi! Hello!, we got into happenings of each other's life. I got to know that she is a wife of a government servant who has been kept as a helper by his officer at his home to assist the officer and his family. She was beautiful, sexy and definitely was good at heart.
 I don't know how or what was the reason but things happened so fast. At first we used to chat on Facebook only then we exchanged numbers and used to talk on phone for hours at a stretch. I do not know what made her liked me but she was so much into me. When I asked her once she told me it is the way I speak; "your maturity is the reason why I leave everything aside to receive your call and listen to you". She used to run her own small business of selling 'readymade' garments. She once told me that nobody has ever understood her the way I have. Hearing it I asked her, Not even your husband? To which she replied, we live under the same roof but never ever talk to each other. This made me more curious or what ever you call it but this gave me an idea of what she is going through. And I wanted to know more and help her in any possible way. Later she revealed that it's been a decade since her husband has touched her intimately. When I asked her the reason, she told me that she don't allow him. And when she disclosed the reason behind her not allowing to touch her made almost everything clear to me. It was because he had an affair with the officer's wife and also had abused her sexually in the initial days of her marriage. To the point where he use to tie her to the bed and satisfy himself in his own way. He was a drunkard also. He use to do all those stuffs after getting drunk. This was what she had been through. After knowing this I realized that love is all that she is lacking and is in need of. And that I could give her. And probably this was the reason why she was so much into me. Now I was waiting for an opportunity to meet her. Because we had enough talks enough chats. Chats and calls have their own limits. Meeting in person and being physically together has its own experience and that was something for which both of us were waiting for. Luckily one day she told me that her family is going to her hometown for her niece's traditional marriage. So all of them were going barring her. She told me that everybody was insisting her to accompany but she any how convinced them and is staying back. I understood what she was going to utter next. Before she could speak anything I told her that I will be there. I asked for the details like their date of departure and how long they will be there. They were going for a week.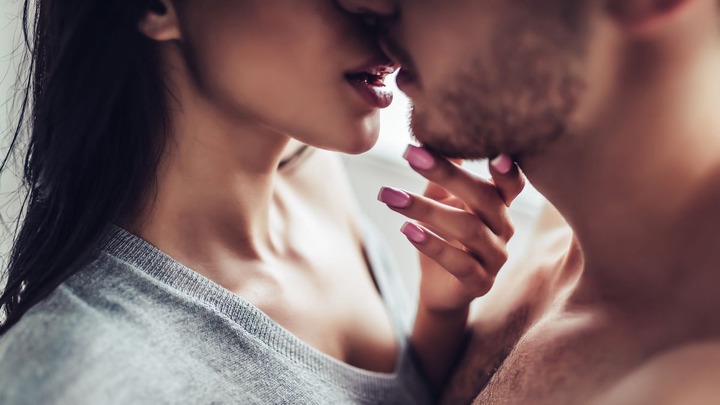 As soon as her family left their home, I left mine.
She asked me to meet her at a place we were both familiar with. When I got there she was already there to receive me. Once we recognized each other she asked me to follow her. Which I did. In a few minutes we reached her home. She entered and I followed. She locked the door. For a while both of us were standing, near the door only and were looking at each other. None of us exchanged a word. We were just looking into each other's eyes. It was for the first time that l was with a girl or a lady all alone at home with whom I have such kind of bonding. And I knew what was going to happen. May be she also knew and was prepared for it which I got to know later on. After having looked at each other for a while, she asked: Did you like me? And in response to it, I hugged her. It was my first hug of such kind. I was thinking of making her feel good which she definitely felt I think but I myself felt so nice that I can't explain. It was a different feeling. I registered such feeling for the first time in my life. Then she made me sit on the sofa. Brought water for me. There we chat for a while and then she took me to her room which was upstairs. There we sat and got lost in our own world. I was so desperate to do everything and I didn't know why. Whether it was in the air as she also wanted the same or because I was going to do all the stuff for the first time. We were hugging, cuddling, kissing and doing everything which would lead us to the ultimate thing. And as I proceeded to take her inners off, she stopped me. Saying The whole night is there. Hearing this I stopped.
 And later after having dinner we were back to our thing. She treated me in a very special way. She use to bring milk to bed in a glass every day after dinner before starting our deed. All the memories are still so fresh as if it all happened yesterday. We used to be in the kitchen together. Making love while cooking. I tried to help her in the kitchen by washing utensils while she was cooking but she didn't allow me. She use to tease me sometimes by deliberately pressing her hips against my thing when she bent to take anything in the kitchen. I used to eat all her lipstick as soon as she puts her mouth in my. I would sometimes put food on her breast while eating and then would lick it. She enjoyed everything. She was so happy the whole time I stayed there. We were good in bed. Initially I ejaculated very early as I penetrated her for the first time. But later after 2–3 more sessions it took reasonable time. I remember her saying when I made her cum for the first time that, "Now the kid has grown up".
She treated me like a husband for those 5–6 days and I also treated her as a wife. As that was my only motive; to give her all that she has not received all her life from her husband in these days. I knew that it will not be enough for her but at least she would have something to cherish for the rest of her life. And I wanted to make most out of it. Which I did. And I'm happy about it. Once she told me in the kitchen when I kissed her on her neck, "If I had a husband like you then things would have been different".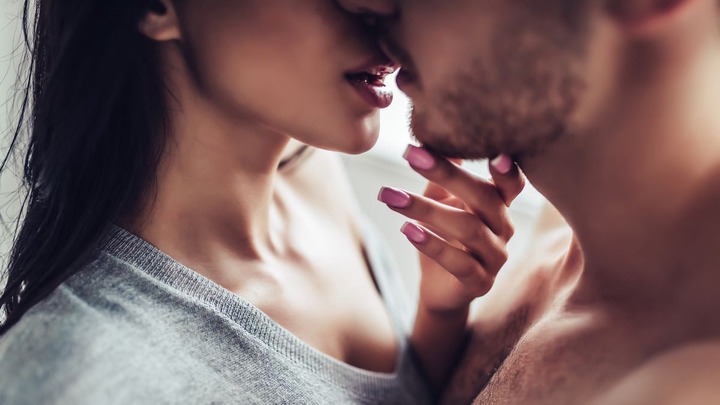 She once proceeded to press my feet when we were lying in bed and were about to sleep. To which I denied but agreed when she insisted. I also knew that she also wants to feel everything in her own way so I let her feel and fulfilled all her wishes for which she was asking for or had a fantasy for. Once when I was sucking her boobs and the right one was in my mouth, she asked me to bite it as hard as I could. This I couldn't comprehend at first but not giving much thoughts to it, I did as she wanted and bit it so hard that it was enough to leave mark as a memory and make her feel the pain or experience whatsoever she wanted to. Not so hard that my teeth cut through her soft and tender boob skin and cause any injury. On several occasions I was hit with the feeling of intense love from her side. Once we were in missionary and I was in the rhythm doing it slowly. At the same time kissing her on her forehead, lips and everywhere on her chest, neck, behind her ears, sucking her tits and earlobes. Looking at her face and into her eyes and suddenly she started crying. And said, "How would I live without you if you will love me so much".
And that was the time when I realized how much love can influence others. How much power it has.
And those tears were the indication that now I need to control myself. If I will keep generating love now, things can go out of hand. And it will be difficult to control them afterwards. And from there on I decreased it slowly. I consoled her, made sure that she will be happy afterwards. I made her promised that she would be grateful that we had such a wonderful time together. And so would I. It was my first experience of such kind and couldn't have thought of better than this.
Both of us made all of our fantasies real in that period of time. Tried few positions. Last was the doggy. With which our sexual ride came to an end. My lips were paining due to kissing and sucking.
On the morning of 31st, I left her home. As usual, She made breakfast for me. Packed few Stuffed bread for the journey. After having breakfast and was washing my hands, she stood in front of me at a distance and was looking at me. I asked for her permission to leave. She granted verbally. I threw a splash or water on her face which drenched her face and breasts. Few drops reached her tummy making way through her cleavage. She smiled and I left.
Thank you for reading.
Written by Elijah Adjei Boakye
Content created and supplied by: ghananewstoday (via Opera News )
Opera News is a free to use platform and the views and opinions expressed herein are solely those of the author and do not represent, reflect or express the views of Opera News. Any/all written content and images displayed are provided by the blogger/author, appear herein as submitted by the blogger/author and are unedited by Opera News. Opera News does not consent to nor does it condone the posting of any content that violates the rights (including the copyrights) of any third party, nor content that may malign, inter alia, any religion, ethnic group, organization, gender, company, or individual. Opera News furthermore does not condone the use of our platform for the purposes encouraging/endorsing hate speech, violation of human rights and/or utterances of a defamatory nature. If the content contained herein violates any of your rights, including those of copyright, and/or violates any the above mentioned factors, you are requested to immediately notify us using via the following email address operanews-external(at)opera.com and/or report the article using the available reporting functionality built into our Platform See More