While it might seem like being single on Valentine's Day is the absolute worst thing to be during the holiday, it actually isn't that bad to not be seeing someone during the holiday of love. Even without an SO there with you, there is still plenty to do on Valentine's Day even by yourself. So whether or not you're looking for something fun to do at home or the perfect way to spend the night out with just me, myself, and I, there is plenty of options here for you to choose from.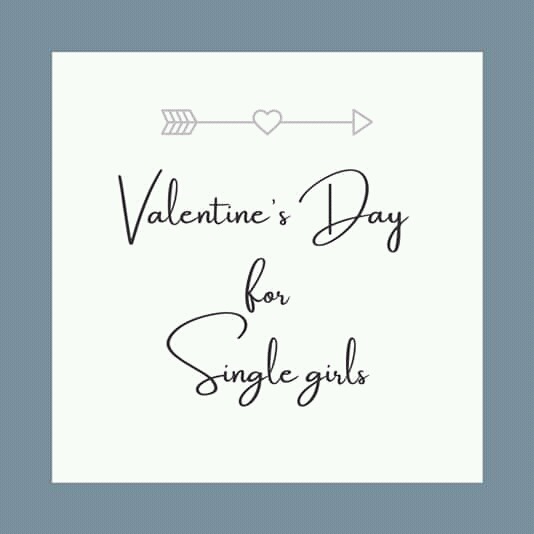 Here's a list of things to do on Valentine's Day if you are single.
1. Make a spread of snacks to feed your soul.
Most times call for foods that nourish your body, but others call for the ones that feed your soul. Like the bowls of buttery popcorn you passed around with your siblings as a child, or the homemade candies your grandmother brought to every family gathering. Make a buffet of comforts that call upon your most tender memories–ones that fill you with happiness and warmth.
2. Have an at home movie datenight with yourself.
Go ahead, splurge on that Amazon Prime release you've been eyeing. Bonus: You won't bump hands in the popcorn bucket or need to answer a date's questions during the quiet scenes!
3. Ignore the concept of Vals Day.
There is no rule that you need to celebrate or even acknowledge Valentine's Day. Don't let social media, store displays, or stories of others make you feel bad about your relationship status.February 14th is just one day of the year and there is no reason why you can't treat it as though it's just another day.
4. Pamper yourself.
Use Valentine's Day as a day to pamper yourself. Go and do something that feels good for you. If you aren't into spas, do some yoga, pilates, or paddleboarding (they even have classes inside if you live somewhere cold). The point is to take some time for self-care because that is symbolic of love too.
5. Laugh it up.
Laughter boosts your mood, reduces stress, and makes you feel better. On Valentine's day, have your own funny movie marathon, enjoy some stand-up comedy and laugh to your heart's content! Cuddle up on the couch with your pet(s) and a cozy blanket to laugh it up. Treat yourself to a cheap and healthy snack like natural popcorn or yogurt mixed with berries and dark chocolate.
Content created and supplied by: @beckie (via Opera News )