Romantic relationship requires a significant investment of time, emotional bonding, shared friendship and property,the sudden end of a romantic relationship can have serious consequences. Some of these consequences can be so dangerous. In order to avoid abrupt end of a relationship that have cost you so much, certain attitudes and behaviors must be avoided in every romantic relationships.
 Four attitudes that should be avoided in relationships by ladies.
Being unnecessarilly Jealousy
Before you venture into a romantic relationship with a guy, you need to understand him. His weakness and strength should be well known to you if both of you has good plans for the relationship. Knowing his weaknesses and strength will assist you to prevent certain occurrences when he exhibits them. This will build your trust for him and the relationship will grow since the growth of any romantic relationship must have the foundation of trust. Getting unnecessarily jealous will make you to complain always. Do not check his phone to see who called him or who has texted him . This will definitely make the relationship boring. Men always want stability in relationships so when he feels unstable by your Jealousy and nagging, he would like to go out in search of another lady who will give him stability.
 Ingratitude.
The happiness of every guy is the ability to provide solution to a problem. A man feels comfortable after solving a problem. As his lady, you need to appreciate him for every little thing he does. Anytime he gives you anything, be it a flower, buying airtime for you or taking you out for dinner, show a him sincere appreciation.Inability to show sincere gratitude is an indirect means of doubting his capabilities as man. Appreciate all his efforts. Let him know he is the best among other guys and how much he means to you.
The pressure of marriage.
Marriage as pleasant as it may sound should not be done under pressure. Do not put pressure on him because when he is ready,he will certainly make a move. Some ladies may go to the extent of making threats ( I will quit the relationship if you do not marry me by the end of the year.) Love him but give him space to make his own plans towards the future of the relationship. Let him take control over the relationship.You will be pushing him into the hands of another lady so just relax he would do that without you pressuring him.
Depending on your man for all your needs.
 Many ladies go into romantic relationships with sole intention of satisfying their needs.Dating a man or a guy does mean that your needs are his responsibility to cater for. Every man would like to spend his life with a hard working woman who can assist in times of need. Total dependence on him for all your needs may be a burden for him. If you are ever going to be respected by him then you must learn not be asking him to take responsibility of your needs. 
 Romantic relationships entails a lot since most people become emotional attached to their partners, therefore one must tread cautiously not to bring such relationships to a premature ending.
The lady must not be unnecessarilly jelous,must not depend on the guy for all her needs. Also ladies should always appreciate their men.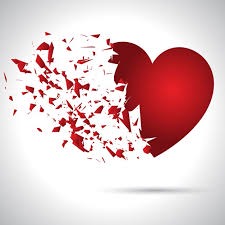 Content created and supplied by: Baruoxide (via Opera News )