Before you read, please kindly click on the Follow+ button for more informative, entertaining and trending news daily. Thank you.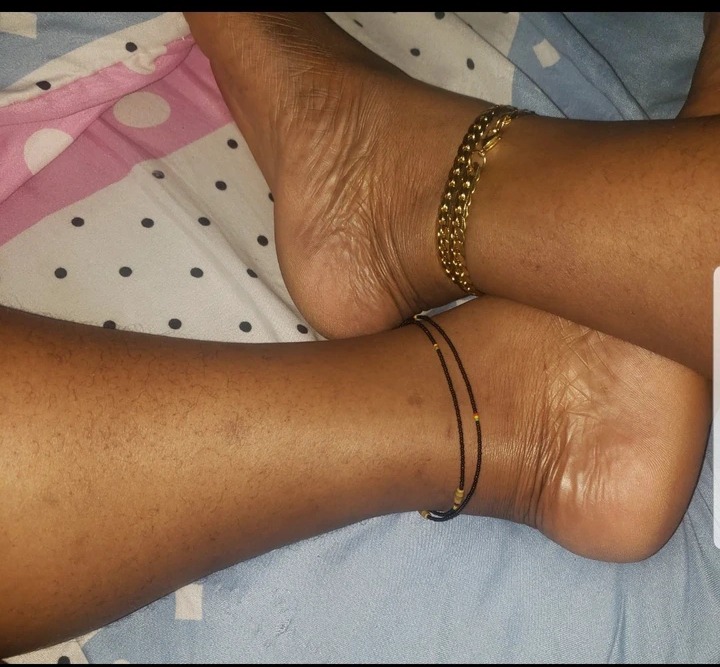 Anklet's or leg chains are accessories which some women use mainly for beautification purposes. But there are others who use it for their own personal purpose.
It's one of the most commonest accessories used by ladies especially "slay queens" and "boss chicks" to add different taste to their fashion lifestyle.
Men especially sometimes deem women who wears nose rings and anklet's as "olosho" and keep this perception unless maybe they decide to get to know such a lady better before they have a change of mind.
Well a lady by name @_Loriiro on Social Media has finally disclosed the real meaning and use of leg chains. She made this disclosure on her Twitter page describing any lady who wears such an accessory as a lesb!an and a commercial s£x worker as well and advised any man to feel free and ask such a person how much she charges for a night.
She posted a photo of an anonymous person with a gold anklet on her feet with the caption, "SLAVE TRADE IS OVER. Apart from them being LESB!ANS if you see a girl that wears chains Just go ahead and ask how much per night. They're all S£X workers if E pain you stop wearing it. Slave trade is over."
Many may think she's gone too hard on her female counterparts but I for one think she's right in every way. The anklet was something that was used way back in the colonial times by the colonial master's as a sign of enslavement but some women still prefer to wear such things long after colonization.
Below is a screenshot of the lady's post below. Do you think she's right in judging in such way or she is too harsh? Be kind to leave your thoughts in the comments section below. Thanks for reading.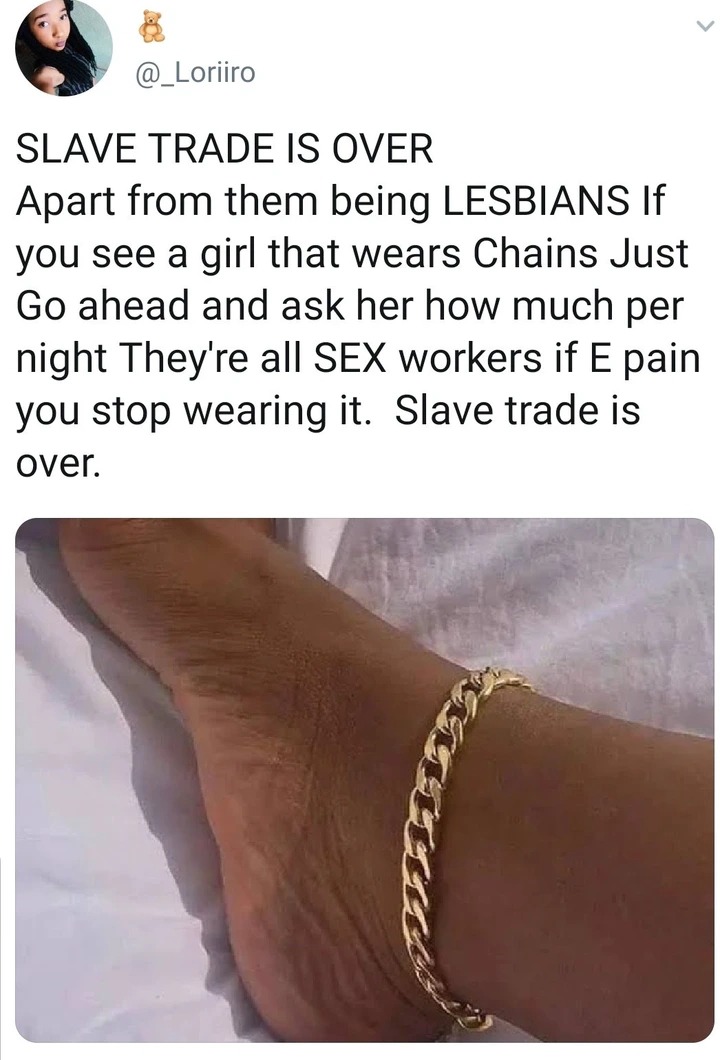 Content created and supplied by: kuulpup_thepromoter (via Opera News )