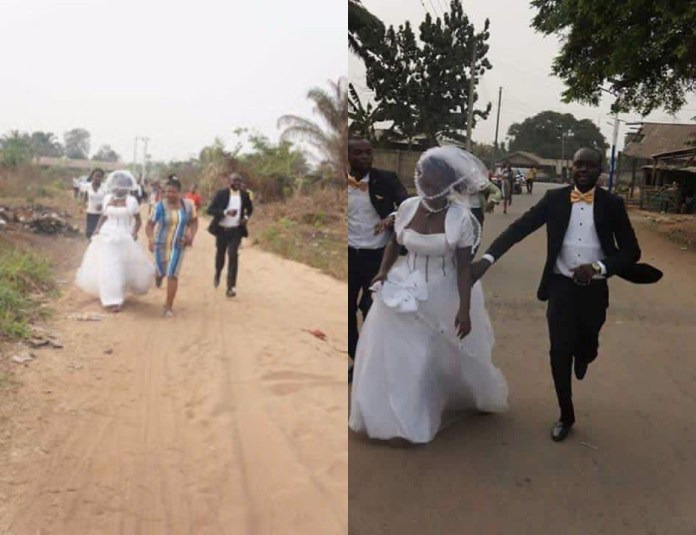 Confusion rocked an on going wedding ceremony after the bride got to know that her soon to be husband is having an a sexual relations with the leader of her bridesmaids.
According to report from friends and people at the ceremony, the leader of the bridesmaids happened to be the best friend of the bride .
Even though it is known how the bride got to know but a video which captured the bizarre incident showed that, the bride came out of the car to stop the process.The bride fully dressed in her wedding gown went to confront her best friend.
Meanwhile, all efforts by her bridesmaids to explain her side of the story proved fruitless as the bride continued ranting and wailing amid surprises on the faces of family and friends who had come to share with her the moment of her Joy.
The incident which is said to have taken place in Nigeria brought about a lot of crowd to the roadside to witness the drama.
In the spur of the incident, the bride called of the wedding causing the groom to weep uncontrollably was consoled by friends around.
Please don't forget to follow, click on the likes button, comments and share for others to see, thanks.
Content created and supplied by: Kemicalz (via Opera News )