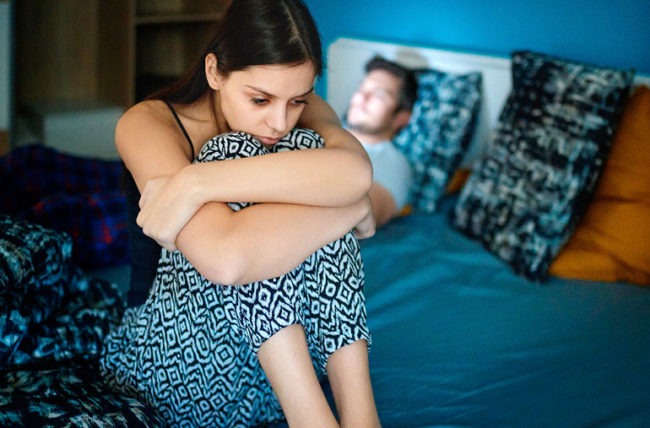 Throughout history, men have viewed women with enigma and intrigue, andw with good reason. After all, women are very different from men. Beautiful and special as they may be, a mystery they remain.
So, it is no surprise that men often feel confused or overwhelmed when it comes to actually dating a woman they are interested in.
You may be one of these men. Whether you are new to dating or just trying to
polish your skills, maybe you've just come out of a long relationship or maybe you just want to finally stop playing the field and settle
down. Regardless, I will provide the answers you've been looking for.
This article will show you what makes one man really stand apart from the rest.
What women want in a man
1. Self Confidence, Not Arrogance
The number one rule is to be confident. A lot of men confuse this with being
arrogant. There is a huge difference between the two in the eyes of a woman.
A confident man takes the lead, but is flexible with his woman. He's a gentleman, yet knows what he wants. He takes charge of a situation, but is not domineering or imposing. His behavior is classy and subdued, yet strong. He has thick skin for challenges in life, but handles them smoothly. He's sensitive to his woman's needs. Being confident really comes from the inside of who you are. It's the internal power that you feel. When that's the case, you don't need to externalize less-attractive behaviors in order to seem confident.
An arrogant man is full of himself, talks more about himself than anything else, isn't interested or sensitive to the woman he's dating, doesn't care to make ane effort for her and clearly is just out for himself and his pleasures.
2. Leadership, Not Control
Similarly, when it comes down to being a leader, women love men who can take charge. This goes hand-in-hand with being confident. It helps women feel secure and know that their man knows his way in the world and can defend her and potentially their home and family in the future. It's a very basic, instinctual need in women and it goes a long way.
3. Be Funny and Witty
Women love men who make them smile and laugh. If you're funny, you could be a great date and attract many women. Too many guys these days are too serious. That is boring for women. They want someone who is witty and exudes self-confidence. They want a sense of humor.
That doesn't mean you should crack stupid jokes all the time, or worse, only talk in humorous or sarcastic tones. This will quickly make you look like a nut. This is especially popular on online dating profiles. It's a sure way to scare women off.
4. Communication (or Consistency)
It is very important, as a guy, to understand that if you don't call, you're saying that you are not interested. That's all! There is nothing more to it. You are just plain not interested! Do you really want the woman of your dreams to think that you're not interested? That is why you must keep communicating each and every day through calls or text messages. Once communication break's down relationship ends.
5. Be a Gentleman
This may sound cliché, but girls love it when guys open car doors, carry their bags or suitcases, ask them if the temperature in the car is to their liking etc.
Again, with women, little things go a long way. Don't get sloppy or lazy, as these are the things that will differentiate you from other men.
6. Be Generous
Too many men are concerned with the idea of "gold diggers." This is a widely misunderstood and misused concept and it's easy to hide behind it. When dating, it's imperative to be generous. Maybe you already are a very generous guy or maybe you tend to be more on the tightfisted side of the equation. Don't be stingy. You need to be generous, very generous!
7. Be A Good Listener
Women are different from men. When you're interested in dating a woman, you need to put yourself in her shoes. While you may want to process a problem internally and then come up with a solution, women often know the solution already or aren't even seeking one to begin with. It's important for women to vent and to know that someone else is paying attention - actively listening to what they are saying.
So, if your girl is complaining to you about her day or her friends or anything, she may just be venting. Don't interrupt her every two seconds with an idea of how to fix things, just let her speak! Don't dismiss what she's saying as unimportant or trivial and don't be judgmental! I repeat, do not dismiss or judge! Even if it's negative or sad, let her finish.
8. Be Compassionate
This is similar to being a good listener. You need to be able to empathize withyour girl's issues, problems or challenges. Don't dismiss them but instead, patiently try to put yourself in their shoes. How would you feel if this happened to you?
Give her a hug or cuddle up when she's sad or worried. Touch is very important so don't underestimate the power of physical contact. Do something for her to help her out in a difficult moment. If she's sick, call to check up on her, bring her groceries, cook a meal for her, drive her to her doctor's appointment. If she just bombed a job interview, discuss possible solutions for the next one, give her a big hug and tell her that you're confident that eventually she will succeed.
9. Be Social
You may be a shy guy or perhaps you feel uncomfortable in new situations. Well, if a woman you like is introducing you to her friends or family, you need to make an extra effort to blend in and be social. Don't sit by yourself with a blank face. Even if her friends are not your cup of tea, make an effort to have some small talk, to ask questions or at least pretend to laugh.
One of the fastest ways to show a woman you're not compatible with her is to be "out of touch" when in social situations. If you're showing an absent face and sitting in the corner, it will become clear right away that you're not a good fit.
Above that, her friends may make negative comments about you later-on if you appear uninterested or unwilling to be social with them.
10. Dress Nice and Be Clean
As a single guy, you may be used to being casual and relaxed. Maybe you don't always shave, or clean your apartment, for example. You'd be surprised how bad an impression you would make if your place weren't tidy. If you're inviting a date to your place, go out of the way to organize things, clean everything up and show your place in the best-possible light.bKeep your bathroom and bathtub clean! Clean your toilet. When a guy shows he's not too sanitary and messy, it can really disgust a woman and you could lose her just based on that. Women tend to have a higher standard of cleanliness, so the more you do, the better.
Thanks for your time and hope you enjoyed reading this article
Content created and supplied by: MaKorley (via Opera News )