It is pertinent to note that the manner at which some Men have sworn to keeping sleeping with other people's wife, has now become a thing of concern, that both the clergymen and the entire Christendom have to look into this matter, to ensure that the rate at which couples cheat on their spouse is curtailed drastically. But on a second thought, I have kept wondering what most people who cheat on their spouse stand to gain over such unspeakable act. Of a truth I personally can't stoop so low to commit such hideous crime against my spouse.
I have several times advised my fellow Ghanaians that as a Husband, Wife, Fiance or Fiancee, it is very shameful to cheat on your partner, considering the side effect and consequences that will be attached, if eventually you're caught in the act of cheating. One of the things you will notice is that, you will totally loose the trust your partner have in you, and it will be very difficult for you to regain the trust again. And this act of cheating has actually eating deep into the affairs of the Society and modern day lifestyle, that it has now seem like a culture.
An unidentified Man has been caught on Camera while trying to escape through the window of a building, as he was almost caught in the act of sleeping with a man's wife right in his residential building. As it can be seen where a woman whom he was alleged to be sleeping with, opened the window to check if he is perfectly safe. To cover up his tracks, he gave the woman a sign signaling that he is safe, and should then close the window so that her husband will not catch him. Unknown to them, they never knew that someone was somewhere filming the whole incident, while this whole drama was going on.
Below is the link through which you can get the full video: https://www.instagram.com/p/CLHazwXHxiR/?igshid=2d72v3cv4nrg
Below are the pictures gotten from the video footage: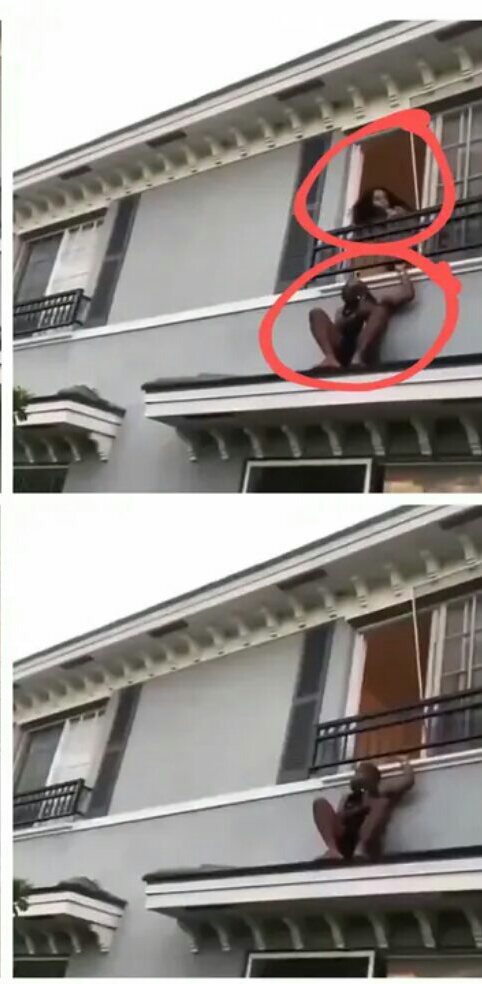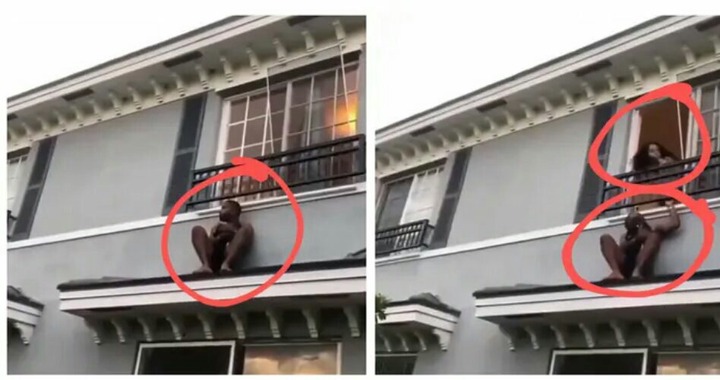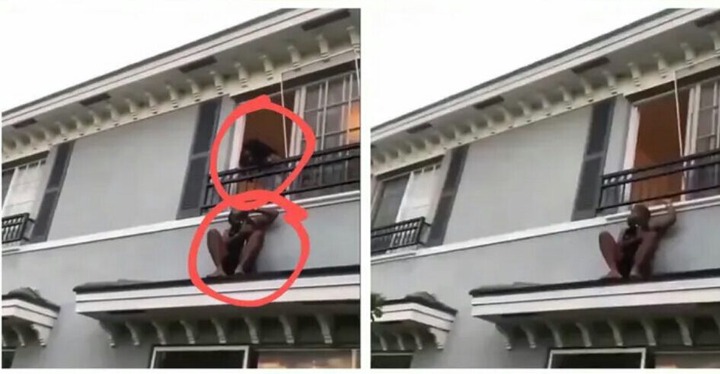 What is your thoughts and view over this, and what did you think might have caused this unidentified woman to cheat on her husband?
Please kindly share this article across to all social media platforms in Ghana, the husband might come across it through this means, thanks.
Content created and supplied by: KofiLegit (via Opera News )