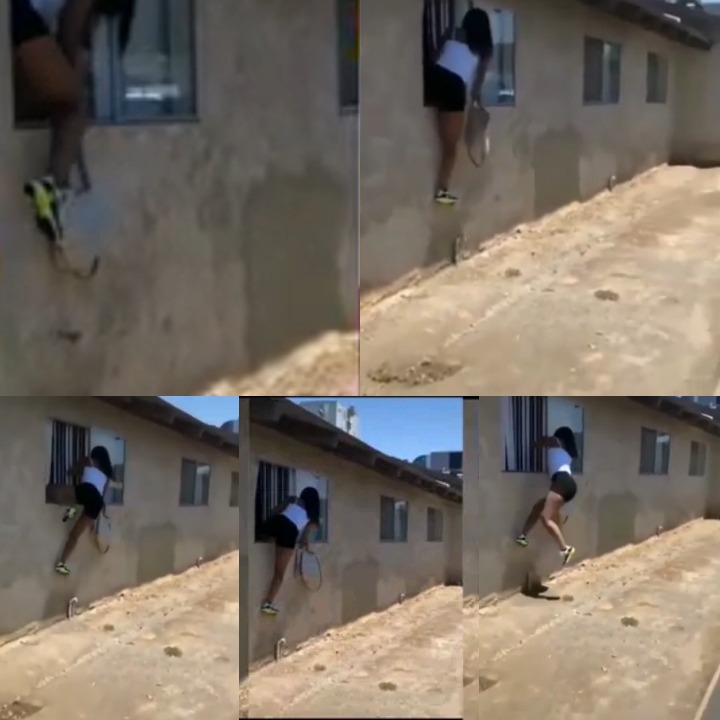 Have you ever heard the saying, "men are cheats?" I sometimes wonder who they cheat with. Men can only be cheats if women are also cheats. For our too much "Holico" siblings, cheating in a relationship is basically an infidelity, a covert breach of solemn promise of exclusivity.
Well, in today's article are two individuals who could not honor such a promise. It began as a beautiful day for them. Fast forward they made plans to meet in the guy's house but unfortunately for them, his wife came home. This unexpected arrival triggered the internal "climbing potential" of the side chick. But as usual, just when you think no one is watching there will definitely be a viewer. This neighbor took a picture of her as she escaped through the window.
I may not understand why people cheat but it is becoming a norm.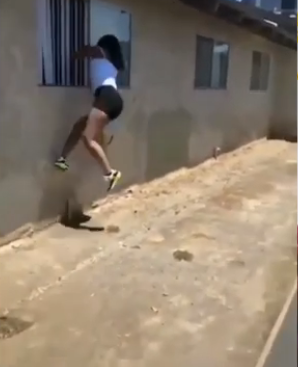 Should you be the side chick, would you have done same?
Or would you just meet madam and introduce yourself?
Content created and supplied by: Kupacraft (via Opera News )