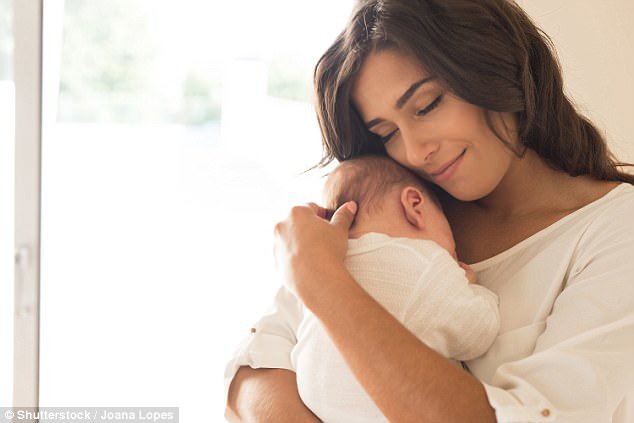 Often everyone talks about what a mother should make and the sacrifices that she must make, her duties, what she must learn and do, how to cook and care, how to take care of her children and provide the best? And how to protect her home ?, And also how to preserve To her husband and satisfy him? And how can she reconcile between work and home burdens? And dozens of questions that every mother searches daily in preparation for her learning and exerting more effort to accomplish them, and the mother's basic needs are multiple.
But did she ask herself or one of those around her, sons and daughters, what does my mother need?
This woman who perished under the mountain of daily pressures and no longer sees the world except through school, exercise, and a huge amount of diapers, this question must be asked and answered and work to achieve it so that she can continue her life and continue to present what she offers daily.
Why do I help my wife meet her needs?
Some men may ask that if this topic is presented to them, then go and find what you need? Why do I have to be there or help me?
A mother who is filled with all these duties and takes care of two or more children of different ages.
And you also need someone to share in carrying this burden "which by the way is your duty and not a favor" so that she can have some time for herself.
I almost swear that every mother every day prepares herself in the morning that after they go to bed, she will stay for only one hour to watch her favorite movie and have her drink, but from over-exertion, she cannot stay for even minutes.
Therefore, one should not rely on their sleep to provide a special time for her, but the husband or older son may help take care of the children.
Let her go and spend her own time. These are the most basic rights, and without this help, you will never get them.
A mother's basic needs
The basic needs of every human being include food, drink, sleep, feeling safe, having sex, and the need for love.
A normal person cannot complete his life naturally and without problems without fulfilling these needs.
And the mother beats her motherhood most of these needs in death, she cannot enjoy food or drink, and Yacoub eats what remains of her body, but most mothers suffer from anemia and malnutrition.
Undoubtedly, she cannot enjoy love and in bed lives most of her day in fear and anxiety.
And it is what creates a nervous person walking on the ground like a time bomb, and that is unless she does anything to help herself.
The first way to help is knowledge, so we will learn about the basic needs of the mother and how to help her in achieving her needs.
1- The need for sleep
Everyone agrees that sleep gives you the ability to gather your strength and charge your battery so that you can return to work again the next day.
But look around for mothers who you know, and the sight of their eyes will often hurt you, especially if they are mothers of children of different ages, or have a small child who has not yet completed two years, so it is the duty of the people around these mothers to take the children some time to sleep and make up for everything they feel From fatigue and exhaustion.
It may help that we make a periodic schedule between the father and mother and some close individuals to take care of the child for two or three hours so that the mother can sleep, and if there is no one to help you, you must agree with a nanny, and if several hours a week, you sleep full of your eyes without fear or interrupting your sleep.
2- The need for support
A woman at this stage of her life, which is the stage of young children, needs great help, understanding, and support.
The husband must feel the importance of playing his full role in raising children so that he does not place more burdens on the mother.
Also, understand the stage and what effort you are suffering from and move away completely from the word "you are doing more than any mother."
She isn't really doing anything extra, but what she doesn't know is that all mothers are struggling under this pressure.
Only the partner makes one of them tired and the other seem calm.
Only the partner who supports her, i.e. if it is her actions or her decisions, is understanding and always on her side.
3- The need for appreciation
There is no doubt that it needs someone who appreciates what it has to offer and is grateful for it.
Of course, this is expressed in speech, whether audible or even leaving paper at the side of the bed will do the trick.
But the human need to hear words of compliment is great and cannot be suppressed or forgotten.
And action is not sufficient without words, and of course, speech is not sufficient without action, but it will not harm us in anything. The word "God bless you for us" will do the very purpose.
4- The need for special time with the partner
The idea that a woman only needs special time and her husband is an extremely necessary idea for both of them so that motherhood does not swallow her femininity and feel that she cannot continue this arduous journey.
And so that their marriage and relationship do not perish under all the children's known concerns, and they find themselves on the road on a journey in search of another partner.
Therefore, that time must be provided either with the help of relatives such as the mother, mother-in-law, or some close and friends.
5- A mother's basic needs: the need for time with friends
The idea of ​​the girlfriends here is not only that she needs time to be entertained, but she is in dire need of the idea that she is an independent person.
She can express herself without interruption and can tell what she wants or remember from her past.
And that without finding herself bound to another being, so she must enjoy those times.
But perhaps infrequently, depending on the circumstances of her life, some suit them once a week and some twice a month.
6- The mother's basic needs: the need to listen to her
One of the most important needs of a mother is for someone to listen to her with interest, love, and a desire to recognize and share her feelings.
And it is not at all shameful that she seeks help for herself from someone, perhaps the partner and perhaps relatives or friends who she trusts that he loves her and is happy to help.
A mother's basic needs: the need to manage anxiety
Once the child is born, a feeling of anxiety is born with him immediately inside the mother. This feeling will never disappear, anxiety about everything and anything.
But this is motherhood, so try to learn anxiety management skills so that you can enjoy a somewhat calm life.
8- Basic needs of the mother: the need for acceptance
Acceptance here does not only mean that the individuals around them accept you, or that you accept your life with all its joy and sadness.
But also accept that you are a human being and it is possible, but you will surely make mistakes in raising the child.
But these mistakes will not kill the child or destroy his life, so accept yourself with all its attempts and abilities and forgive her for mistakes.
9- Basic needs of the mother: the need for new clothes
To gain weight during pregnancy and breastfeeding is normal and will not reduce your beauty.
This matter happened because you are preparing to receive a child who will illuminate your life. Do not try to wear tight clothes until you try to stay in your old look.
But love your look as it is and get comfortable clothes that fit your size and suit your taste.
10- A mother's basic needs: the need to believe in your abilities
It must be ensured that you are performing the maternity tasks to the fullest and have confidence in your abilities.
And you must also have confidence in your abilities so that you stop desperately seeking here and there and give yourself a measure of confidence, comfort, and safety.
Content created and supplied by: YouMustSeeThis (via Opera News )