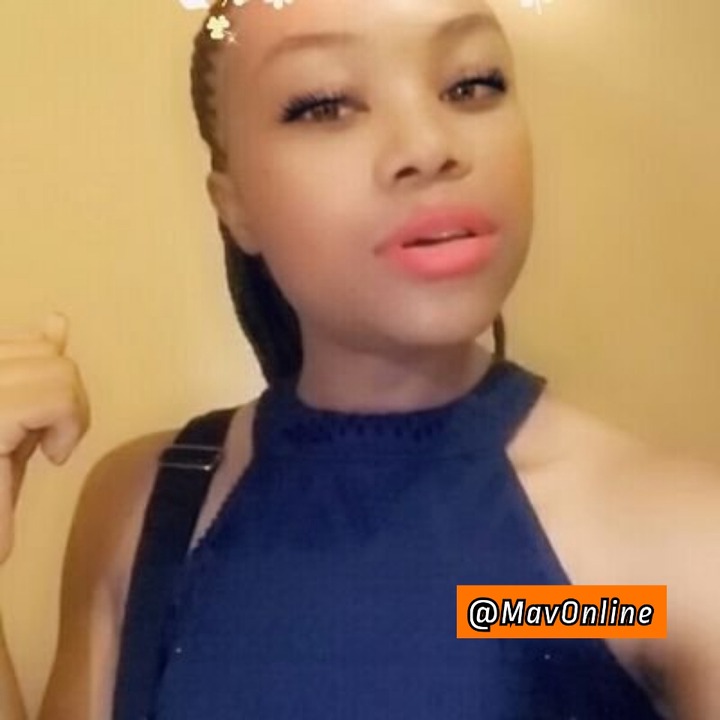 A broken heart is simply a feeling of deep sadness caused by someone you love, an emotional experience that takes time to heal. When someone you love betrays you it's an unforgettable experience that takes divine intervention. If care is not taken the betrayed person might end up committing suicide because of negative thoughts been meditated upon for so long.
 Ladies are emotional beings, they love to be catered, pampered, and above all somebody who can pay attention to every detail of their lives. If you are a man develop these characters and have a happy home. 
Trust, in a relationship, is something that's missing, a century where couples engage on their beds but cannot pick or go through each other's phones, something worth pondering on.
A lady on Twitter narrated a story of how his boyfriend and her stepmother took a vacation together without her knowledge.
" I was told to babysit my stepson because the mother will be working the whole weekend, and my boyfriend went home. Accidentally I received a picture from an unknown number of them (both) on vacation. I have been crying non-stop the whole day, my heart"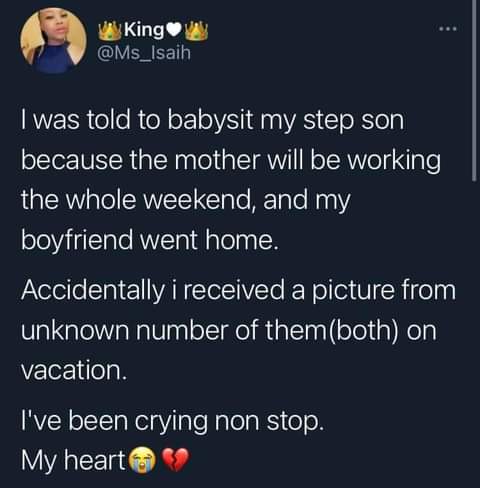 It's a sad one, to my guys, treat you ladies well be faithful in all things and God will make your cup run over.
Thanks for reading. 
Content created and supplied by: MavOnlne (via Opera News )