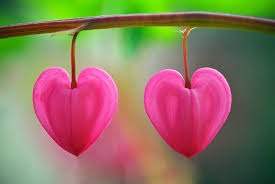 If you just become love and not loving somebody, then you will know the nature of Love. If you love somebody, it's a fickle happening because no human being will happen 100% the way you want them to happen.
Every human being on this planet earth is going to disappoint you, not because they will do something wrong, it's because nobody can fulfill the unrealistic expectations of you entirely. Honestly to yourself and answer this question. "Have you been able to fulfill anybody's expectations entirely not partially?
The reason now, ls you want to rely on ambient of life as life which comes with a high cost of love. Or in other words you want survive on materials of life. Living this way only makes you think you're most favored or blessed than others and still yawning for more, but it's a bad way of thinking and living. Just let the life in you live to meet the theory of evolution because nothing less than what human being can do must happen in this life.
The best way to live a life of love is to differentiate your lifestyle from your life and let everything in life happen to you, do not try to avoid life but experience life to it's fullest before you leave.
It's my wish and my blessings that everyone will understand the way of love and the way of life.
Ennocent Law.
Content created and supplied by: EnnocentLaw (via Opera News )