There is a trending Story which has gone viral virtually across all the social media platforms in Ghana, where an unidentified Man has gotten the attention of people over what he did, after he caught her girlfriend cheating on him with another Man. In the viral video, the Man saw his girlfriend drinking and eating with another man inside a restaurant, and he had to act in an unspeakable manner notwithstanding that it was a Public place. And these led to the massive reactions of most people present at the Restaurant, while some internet users were of the opinion that he actually went too far with his reaction. But on the contrary, some other persons stated that what he did was the best way to go about it. I was able to gather the full gist of the story as shown below.
According to the information gathered by a correspondent whose name was given as "Kwame", who took to his personal facebook wall to post the Story stated that, an unknown Man stormed a restaurant during the day. He then walked straight to one portion of the eatery, where a certain young Lady and a man was chatting and having fun. Judging from the manner at which he felt, there is every tendency that the Lady must be his girlfriend or even his Fiance. Having felt disappointed and hurt, he went towards them, and instead of him shouting and screaming at her, he instructed her to hand over to him all that he bought for her, and that was "Bone Straight human Hair, Shoes and other items.
In his statement he said:
"Immediately the young man walked in and saw his girlfriend having fun with another man, he quietly asked her to hand him over all the items he bought for her. The Lady then went ahead to beg him not to embarrass her because they were in a public gathering, but then something strange happened right at the scene of the scenario. The unidentified young man who was on a date with her, calmly stood up from his seat and walked away without getting himself involved in the matter. When the Lady tried to prove stubborn, he forcefully removed the Human hair from her head, then collect the shoes she was wearing on her legs, and then walked way without uttering any other word", Kwame Said.
Below are the pictures as was gathered by the correspondent: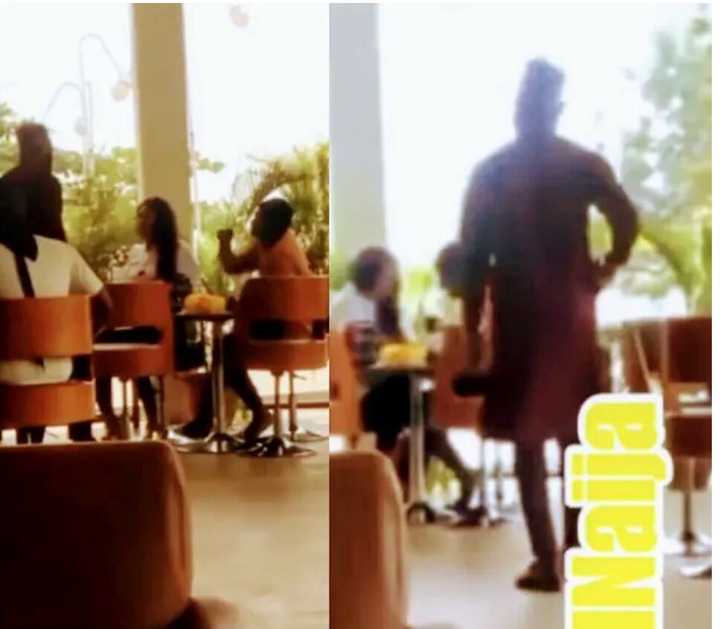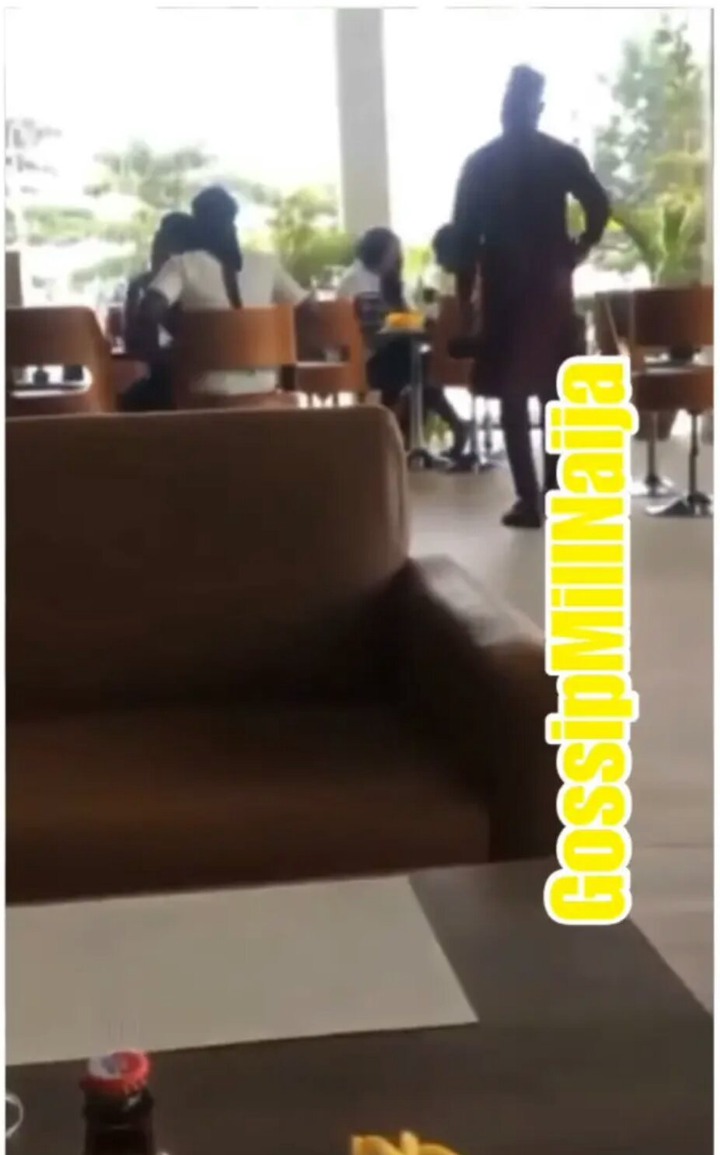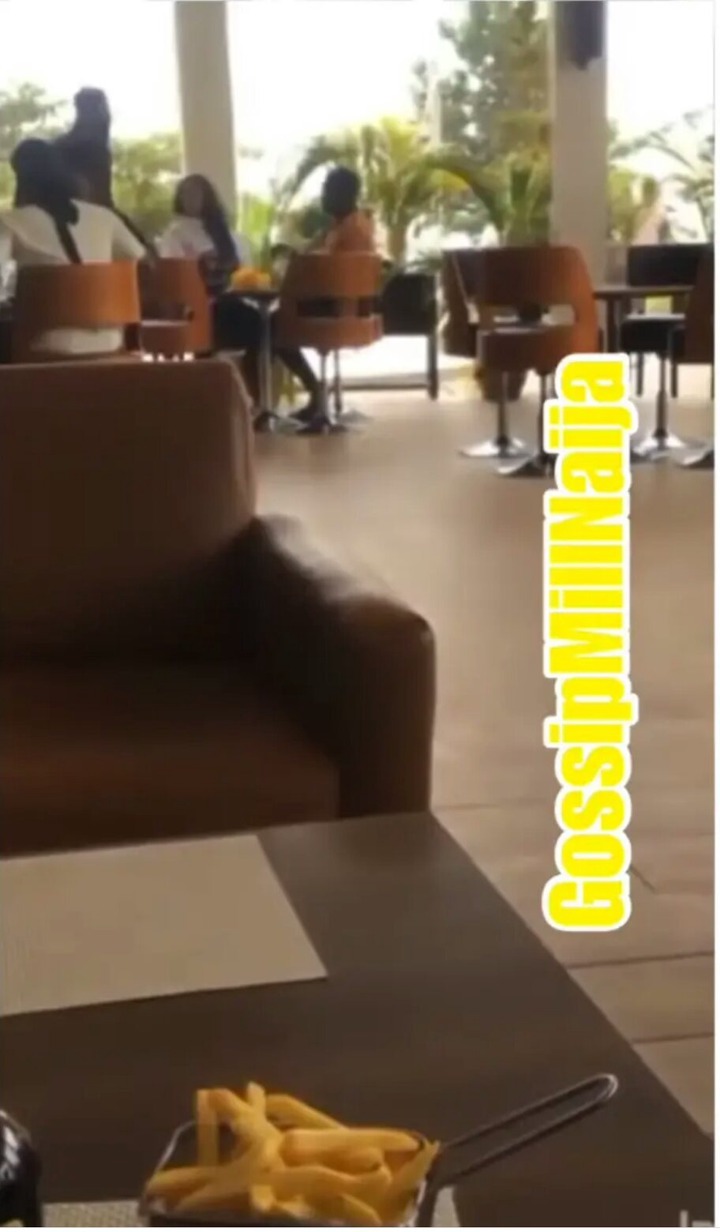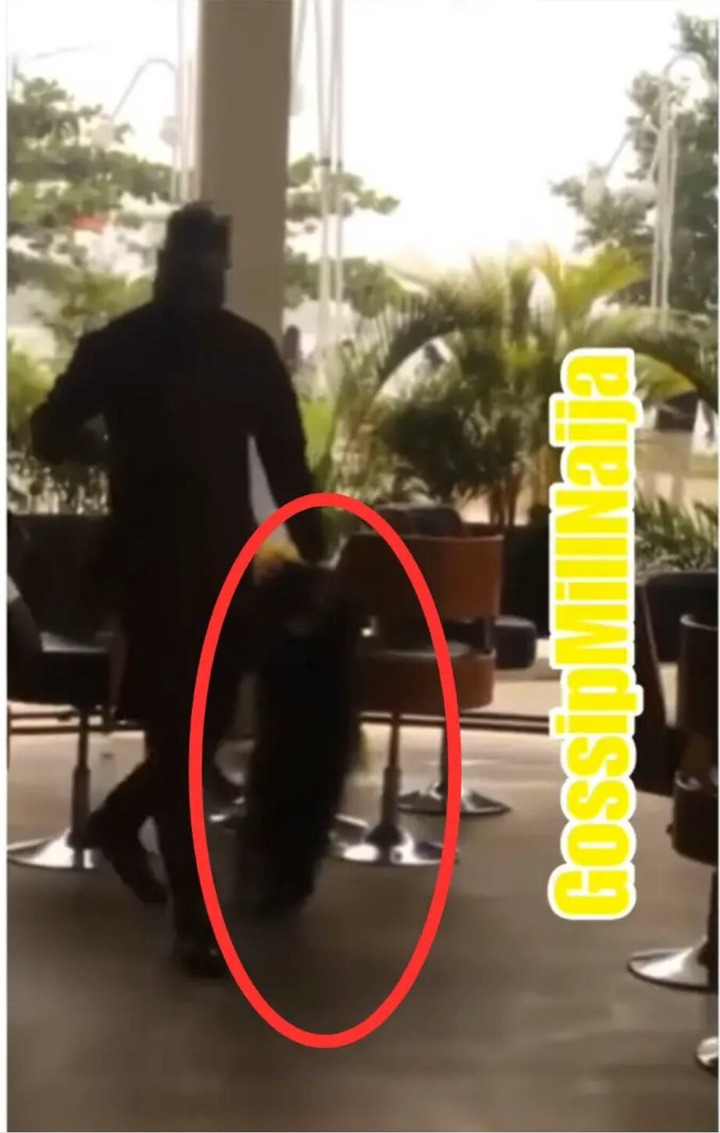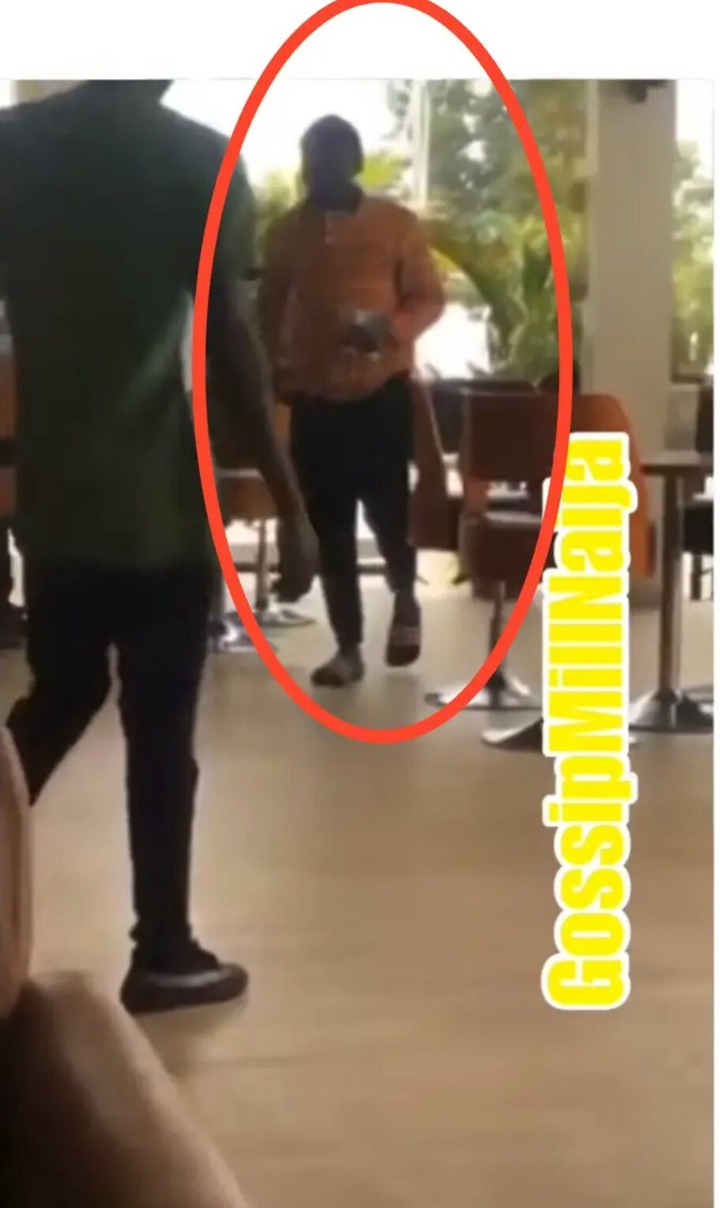 More also, the Unknown Lady started Crying profusely while another Lady went to console her. She then pleaded with people to stop filming the incident, but you know most people will turn deaf ear to such warning. It is pertinent to note that in spite the fact that, some Men have so much invested in Relationships, they end up getting heartbroken and hurt by the woman they love.
Below are some comments and reactions of some internet users:
"The other Guy just left them without saying anything, because he doesn't want any problem" Tobe Said.
"I strongly support what this man did. How can you choose to hurt the heart that genuinely loved you. If I was to be in his shoes, I would have done more than what he did. The hair doesn't matter to the Guy, he just wanted to pay her back in the best way he could" Iyke Said.
"But it is so shameful that some ladies won't be proud enough to buy things for themselves. Just an ordinary shoe and human hair is what my fellow Woman can't afford to buy. Just see the embarrassment she got herself into. No man will ever treat me in that manner, for no reason. I can take care of myself", A Lady Said.
What is your observation and Opinion over this. Do you think that this Man went too far with what he did?
Please kindly share this article across all social media platforms in Ghana, so that Ladies who cheat on their man will learn from what happened to this Lady.
Content created and supplied by: KofiLegit (via Opera News )