The curious situation happened in Brazil and the story went viral in the last hours. devil woman The face of the woman who tattooed most of her body as a devil.
A woman tattooed almost her entire body to look like a devil and her story went viral in the last hours Carol Praddo is a 35-year-old woman who lives in Praia Grande in Sao Paulo.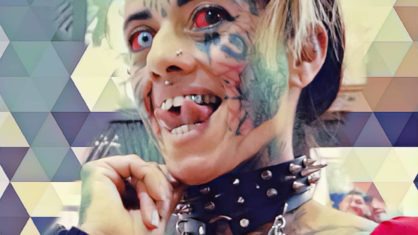 She has been transforming into a devil for three years with his tattoos all over his body. He has 60% of his body tattooed: his tongue, eyes, teeth and forehead are destined to reincarnate into a devil.
It should be noted that this woman entered the world of tattoos 11 years ago, when she was still an administrative assistant and met her current husband in a studio.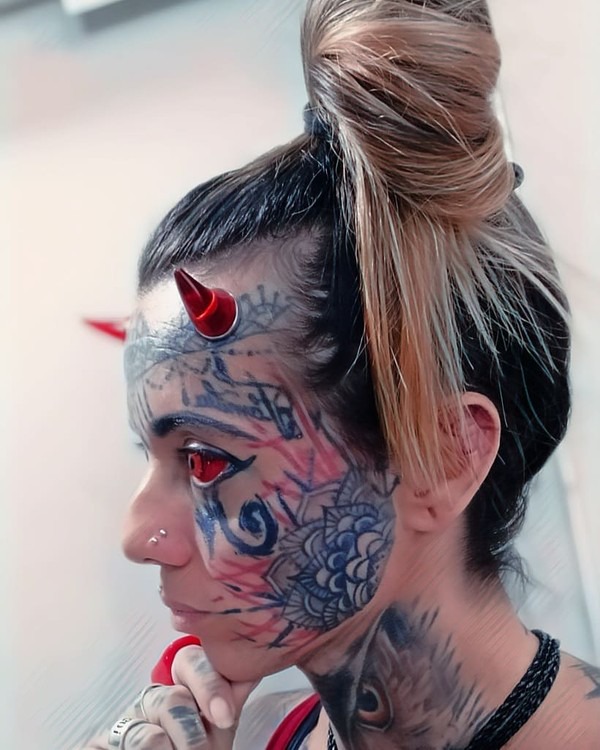 Today she is called the demon woman, and the young woman has four extreme changes: eye pigmentation (eyeball tattoo), cleft tongue, teeth with metal crowns, and forehead horns (transdermal implants).
The devil woman who shocked the world with her transformation. The Devil Woman's Testimony: The Details "I spoke with my husband and we prayed for God's help. I have already questioned myself out of fear in relation to our Lord.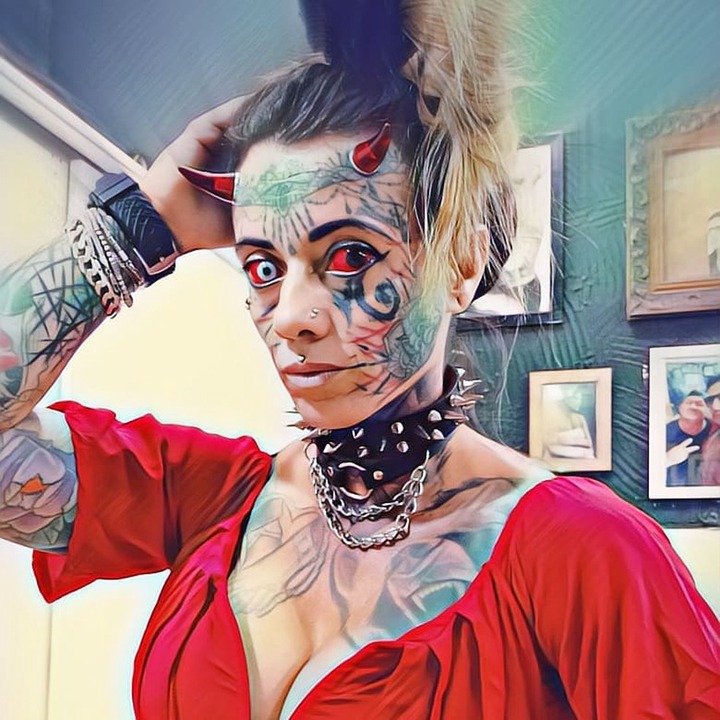 We understand that He is not like that and does not judge by that. It is the change that I feel most excited, happy and proud of ", the girl began in an interview.
In that sense, he indicated: "Understanding this is evolution" and added: "It is normal for people to look, but it is unacceptable in the street that I am walking with my son and my husband and that they curse me," she says.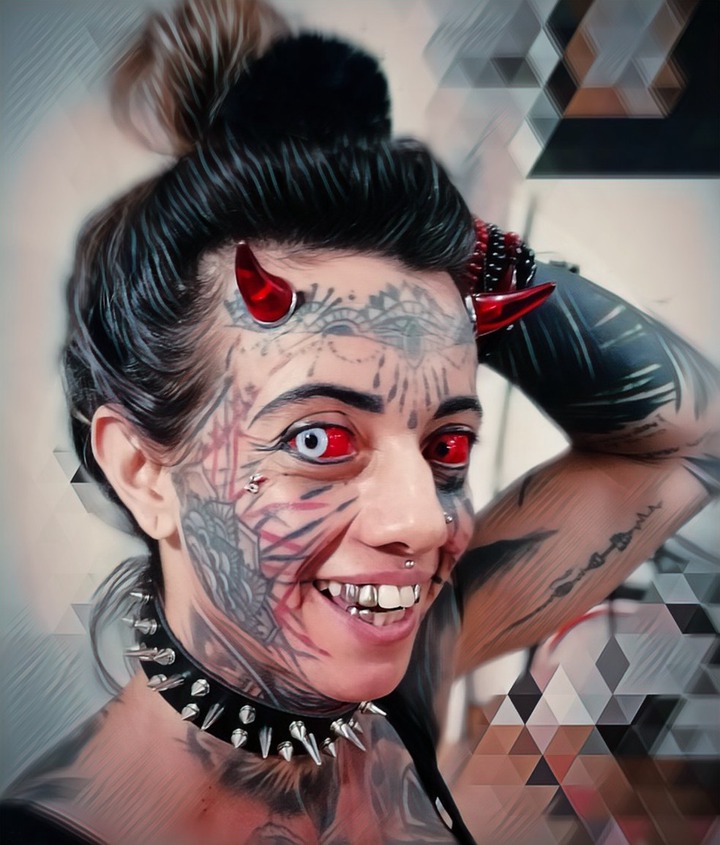 "Regardless of the options, you have to respect people as a human being, as an individual."
Content created and supplied by: CyraxPen (via Opera News )