Money is the root of all evil but poverty they kill some people. When you have enough of money you start to behave some way and when you are poor then you are lost totally.
When you are much richer, you show no respect to anyone and when you are poor too, plenty of evil things comes into your mind, God please help us.
Let us quickly proceed to our story which one of our sister from Somanya shared with us.
I am Rita Tetteh Kokor, I am 34 years old, I stay together with my husband and three children. My husband is a barber and I'm also a trader, I sells Togo skirts.
Nowadays the market is hard and things are not going on well like before.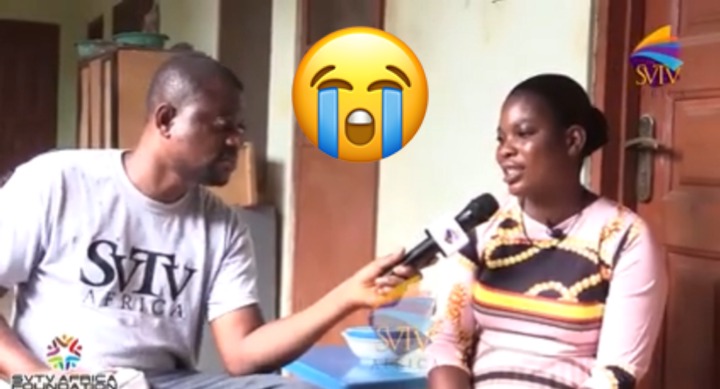 I'm also a hairdresser by profession. I quit school at a very tender age of 14 when I was in Jhs 1, the reason I quited school was, my mum and dad all died in an accident and there was no one to take care of us anymore.
Through my hairdressing, one of my friends from Kuwait came to Ghana and told me that she would take me to Saudi Arabia so I can go and work there for a better living because I'm a very hardworking girl, it was a promise from her so I didn't bother myself to force her.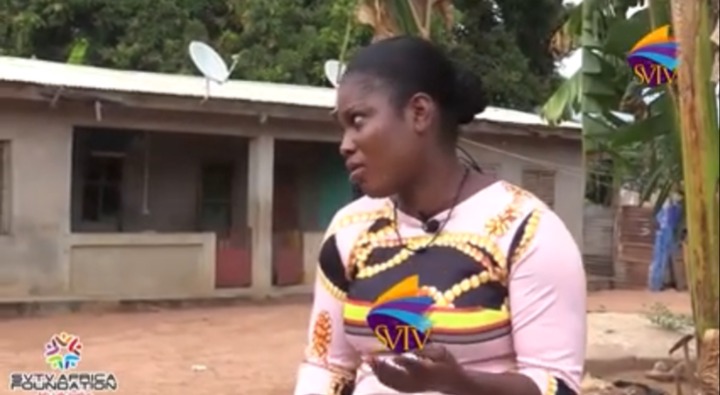 God being so good, my friend fulfilled her promise and took me to Saudi Arabia.
At Saudi Arabia, I was offered a cleaning job which that work wasn't the reason I went there, I was told that I should do this job for just three months so I can learn their language then after I will do my hairdressing job.
I was promised they would pay me Gh¢1,200 a month. I worked for them for one year five months doing only the cleanings and they paid me only one month money out from the one year five months that I worked for them.
They treated me so badly and mercilessly, I would work the whole day without food and water, I was really suffering so I decided to leave home, at that time I have no where to go, God being so good I met one Ghanaian lady explained my problem to her and he directed me to deportation office and they deported me back to Ghana.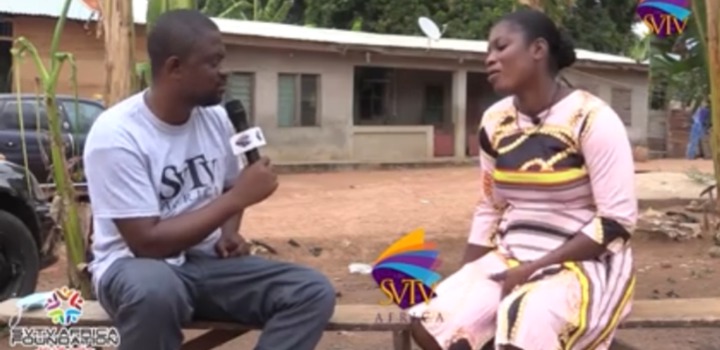 When I came back to Ghana, things were very hard I have no money to take care of the children, my husband barbering shop too had collapsed. My husband wanted quick money, so one day he told me that someone said he would do money rituals for him but he will not use human being but rather he would take money.
so I advised my husband that, he should stop, because any money rituals they take human being so if today they will take money a time will come they would demand for human but my husband didn't abide to my advise.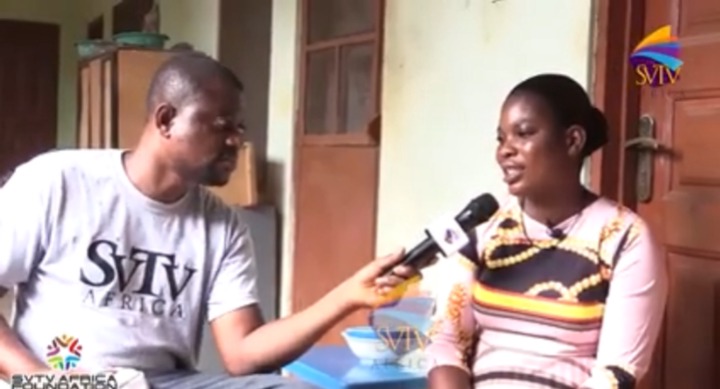 He didn't tell me anything about the money rituals again because he knew I won't support him. Two months later, my elder son felt sick and died.
After that two months, my husband has began to get plenty money which I'm afraid, so I packed my things and leave the house with my other two children because I suspect he has used my son for money rituals.
Reference from SVTV Africa interview.
Please should I divorce him for another man or I should stay with him like that? Please Leave your comments by commenting in the comment box thank you.
Content created and supplied by: LtvGhana (via Opera News )