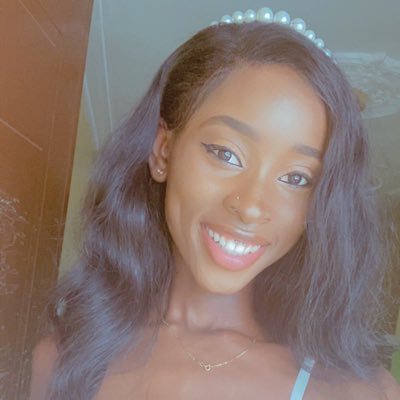 This beautiful lady has dropped a sad tale on Twitter where she spoke about her experience with the guy that she considers her partner. This is a rather important problem since it will wear us down mentally and emotionally. She narrated the torment she endured in the possession of the guy who is meant to love her and take care of her. I hope this story will encourage you to be cautious when deciding the type of individual you go into a relationship with.
The act of domestic abuse is becoming rampant these days among youngsters and even some elderly spouses and one can't help but think what could have been going through these people's mind to be rough-handling and maltreating the people that they love or at least once loved so dearly.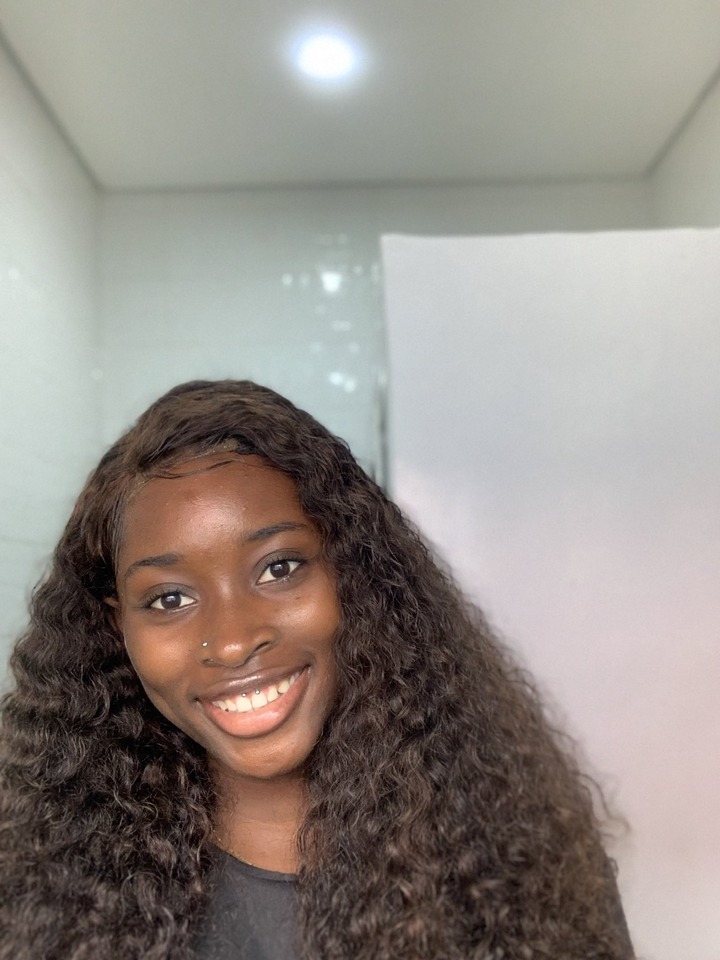 A lady named "Sabena Lagos" started her personal page to express her negative feelings towards her lover on Twitter, explaining how he had cheated on her.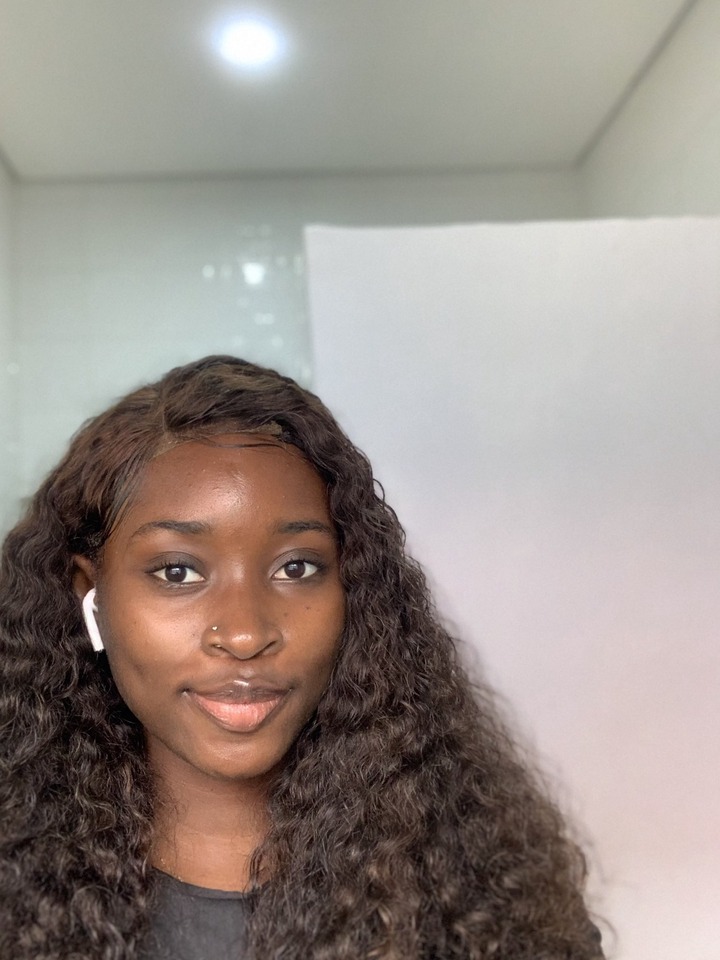 She claimed they just had a small disagreement and when she was still attempting to make amendment, her partner pounced on her and began assaulting her.
She spoke about how her partner pulled her to the bathroom and kept on rough-handling her, kicking and beating her on the face and when she couldn't handle it anymore she had to force him in defense.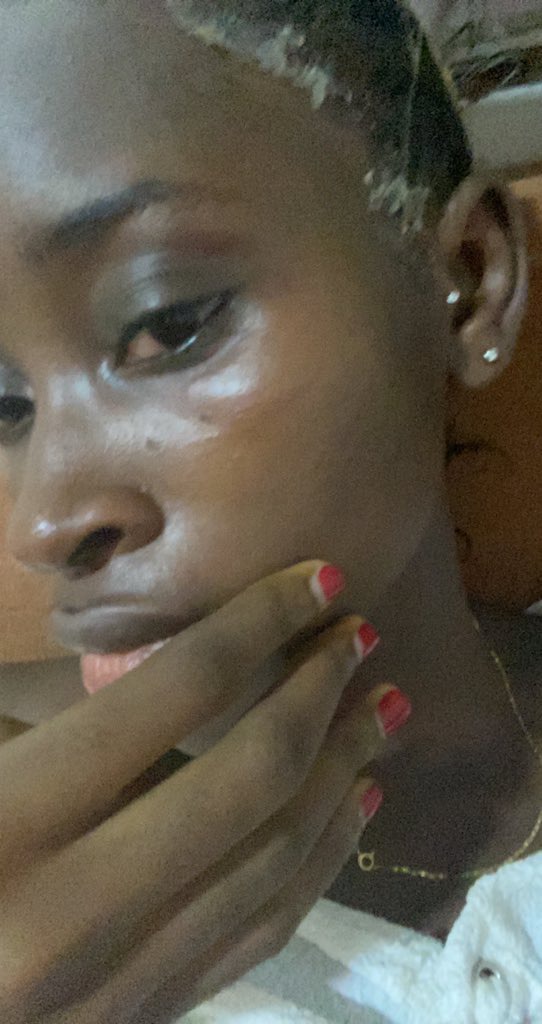 I assume no one should have to see anything like this ever again because it's a spectacle to be discovered in the unconscious. Be sure that you examine your own worthiness and consideration during your dates. Don't go for a girl who cannot tolerate hostility, somebody who would have a tantrum when things don't go his way, or someone that only uses their dominance and doesn't know when to you can quit.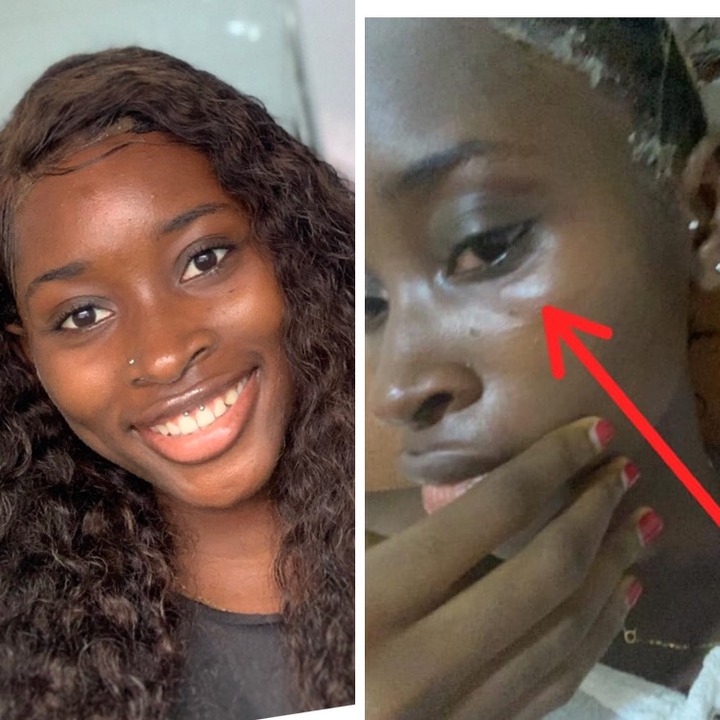 It has been met with a variety of responses on Twitter. There are those who sympathize with her, but some believe she earned the beating, because it was two versus one when she forced him.
See the full tweet and their reactions below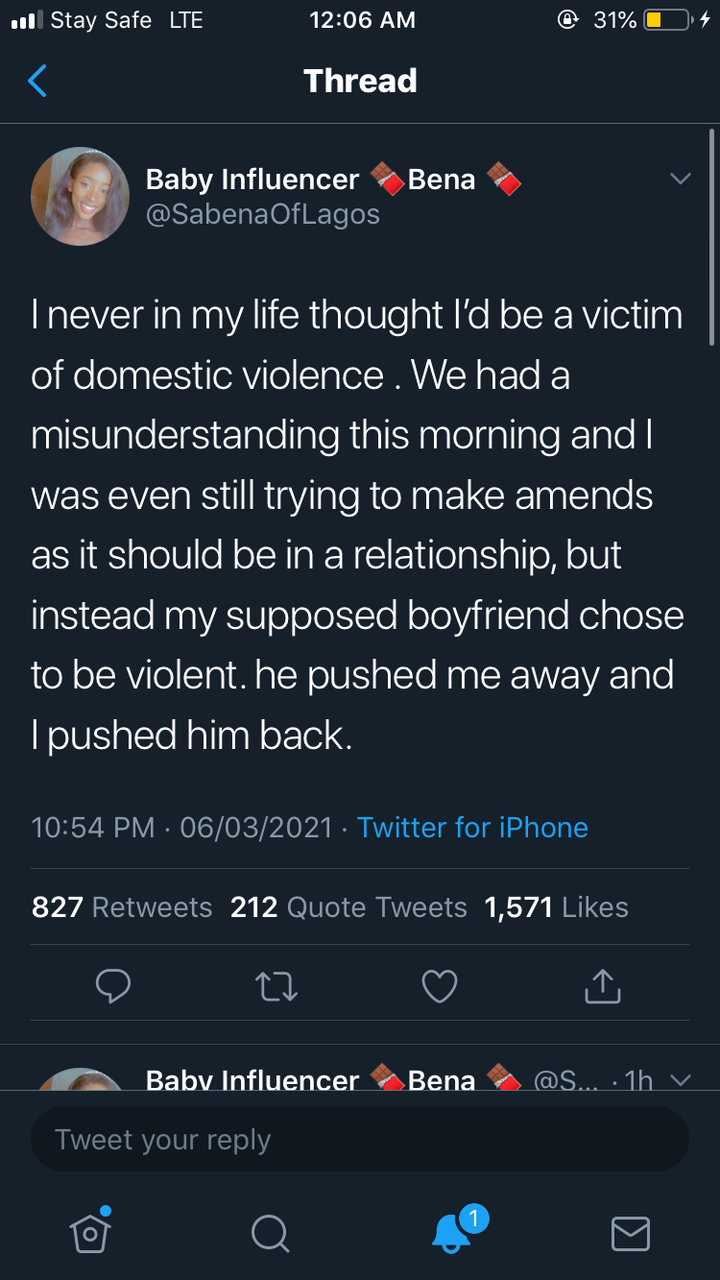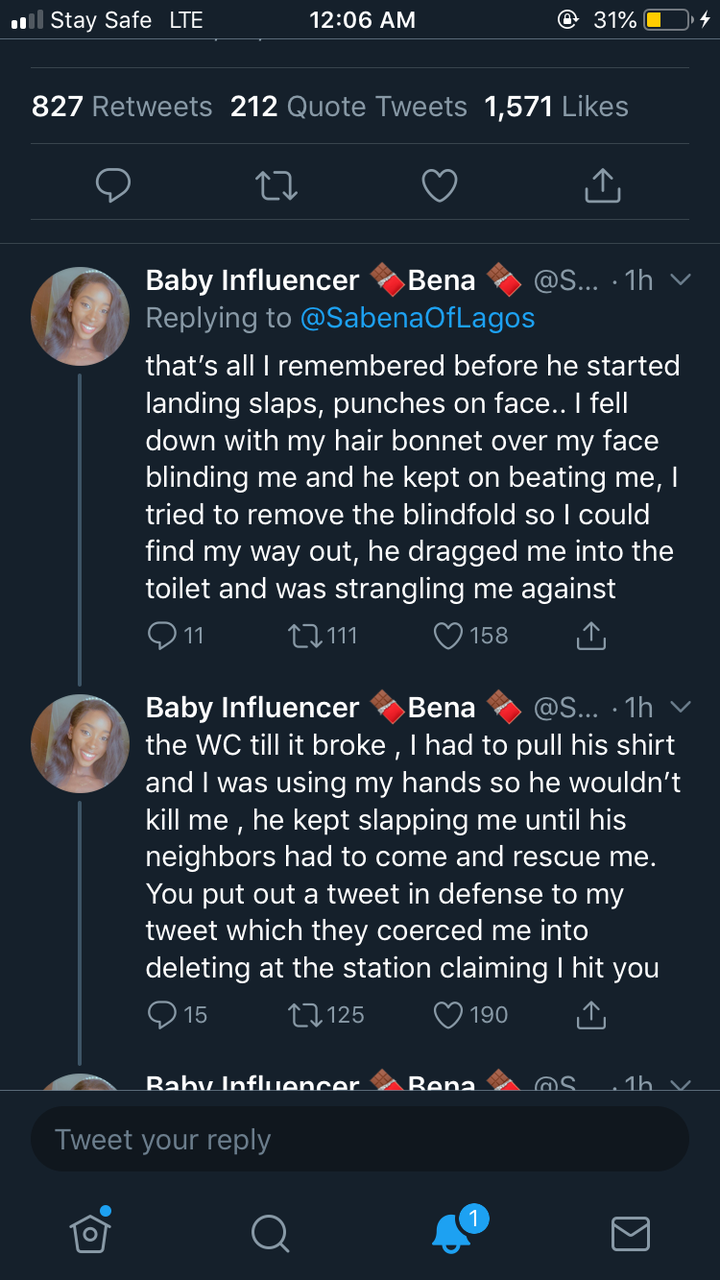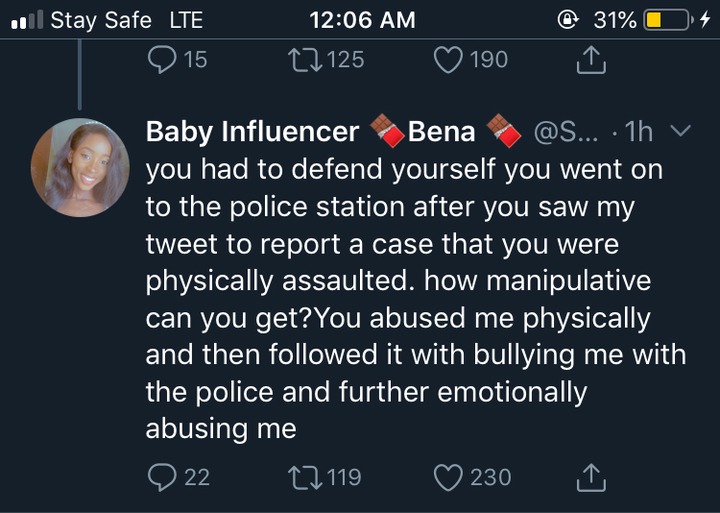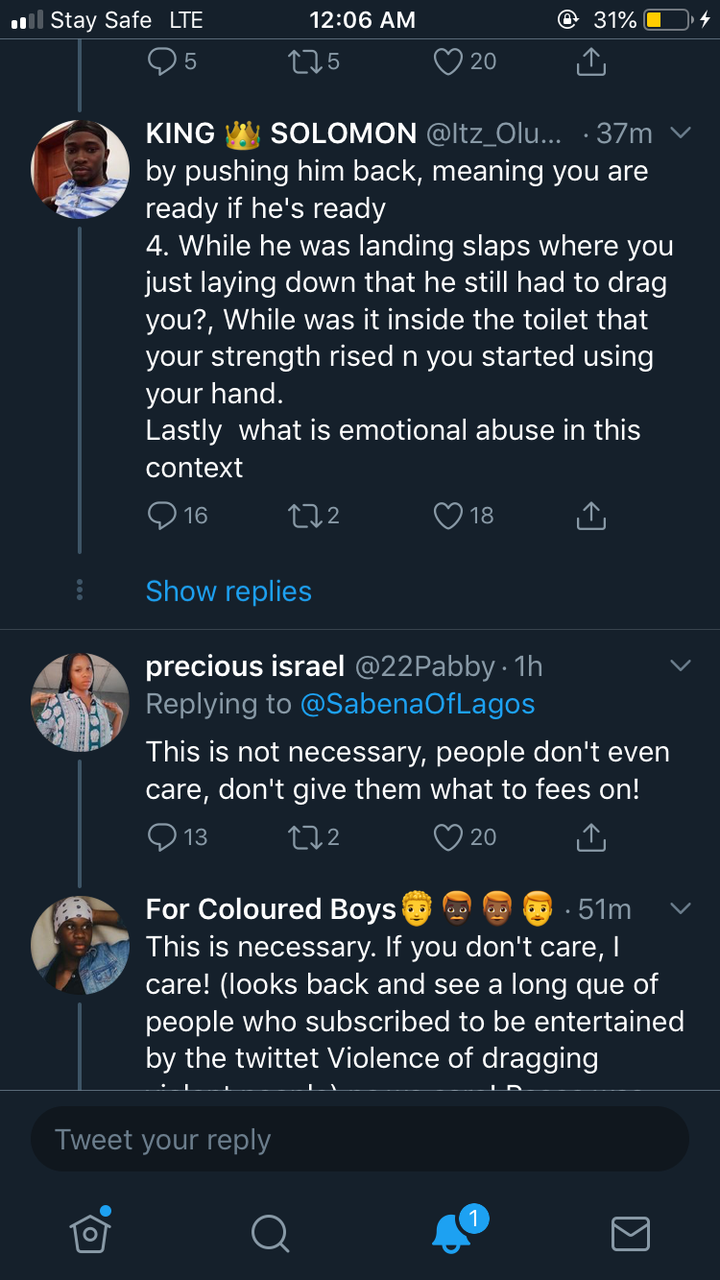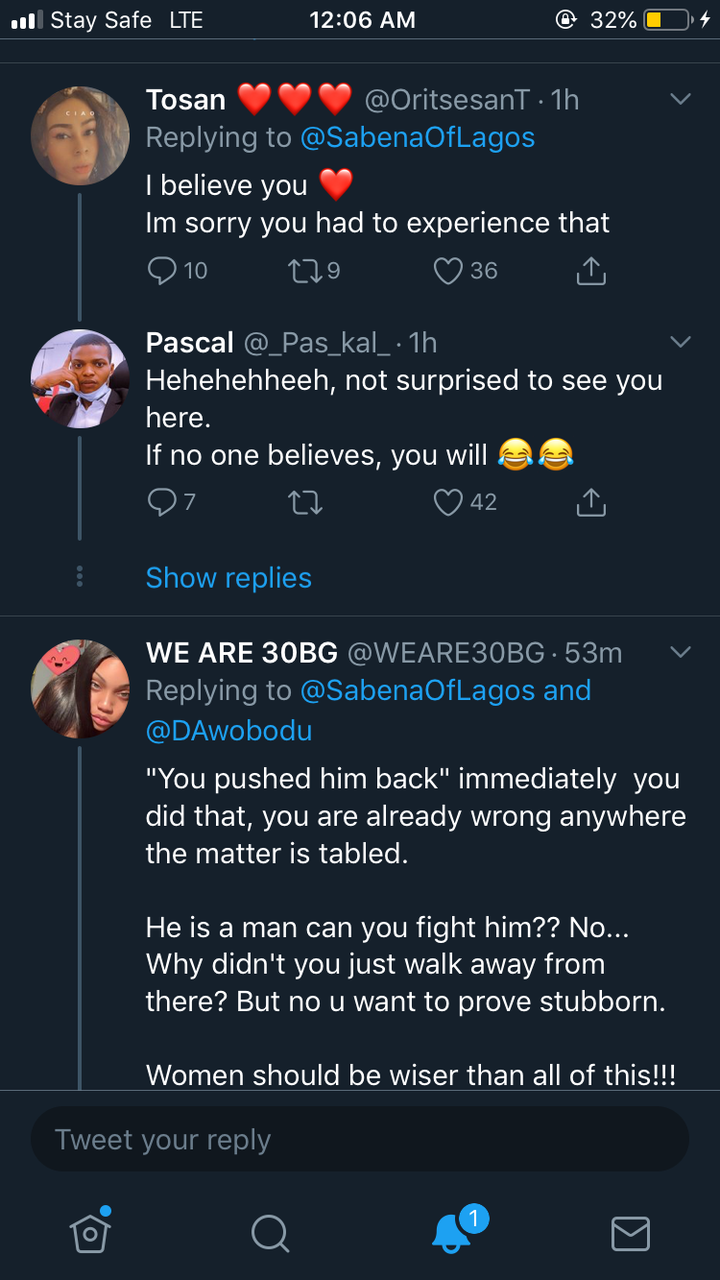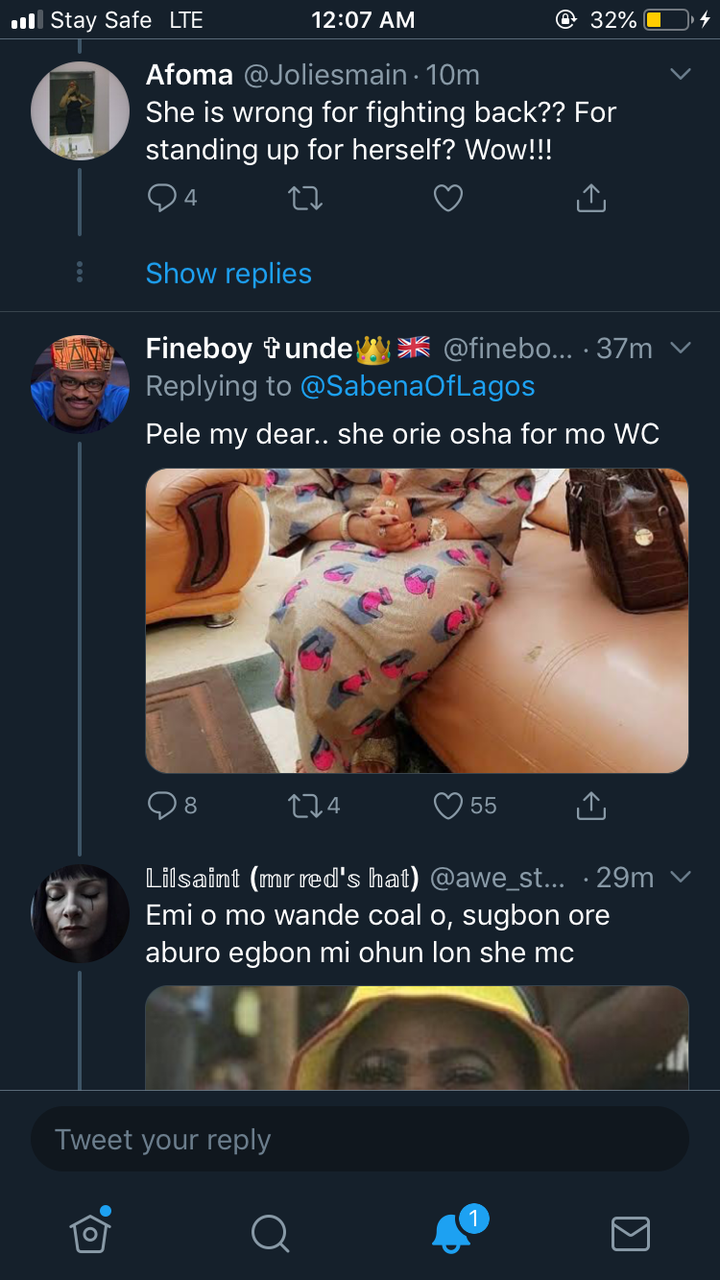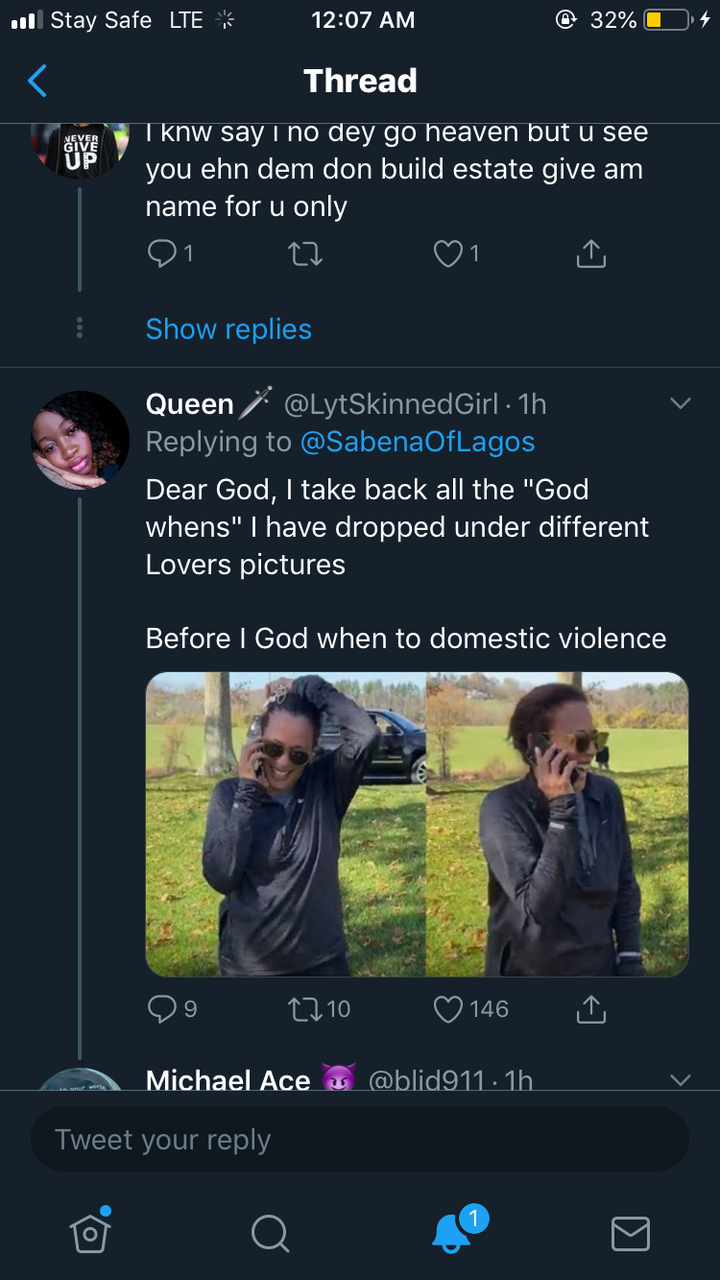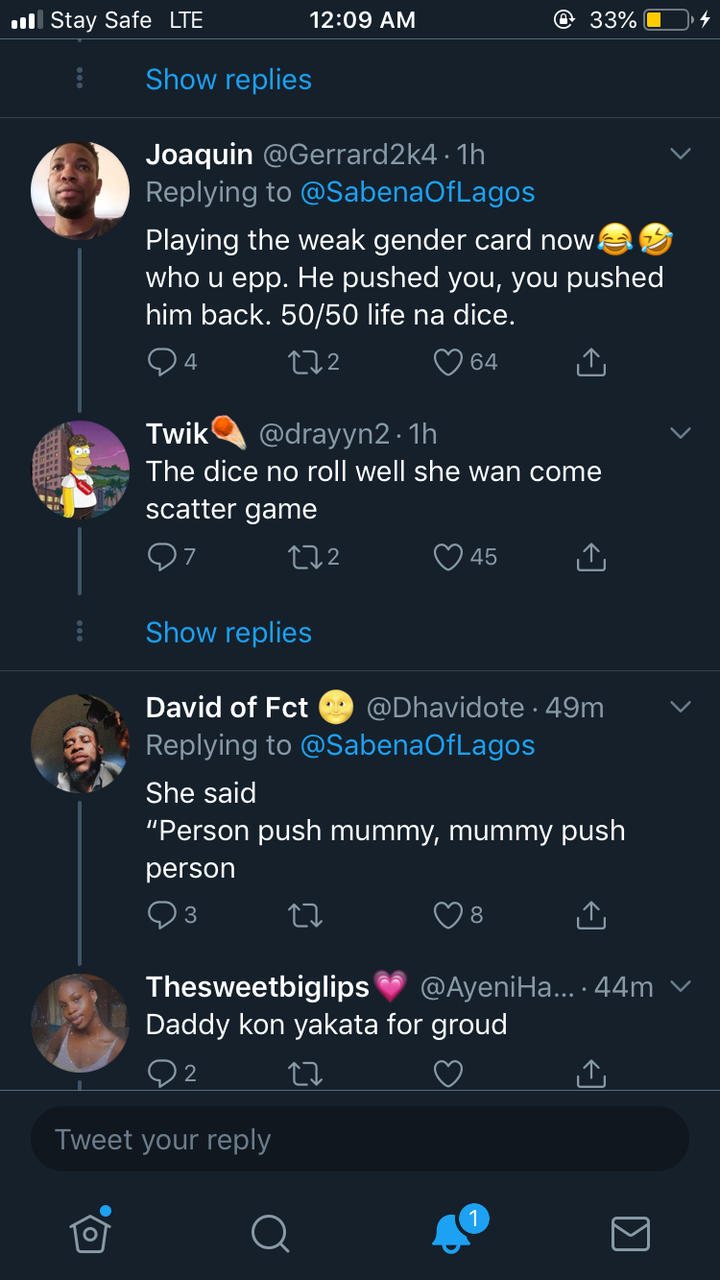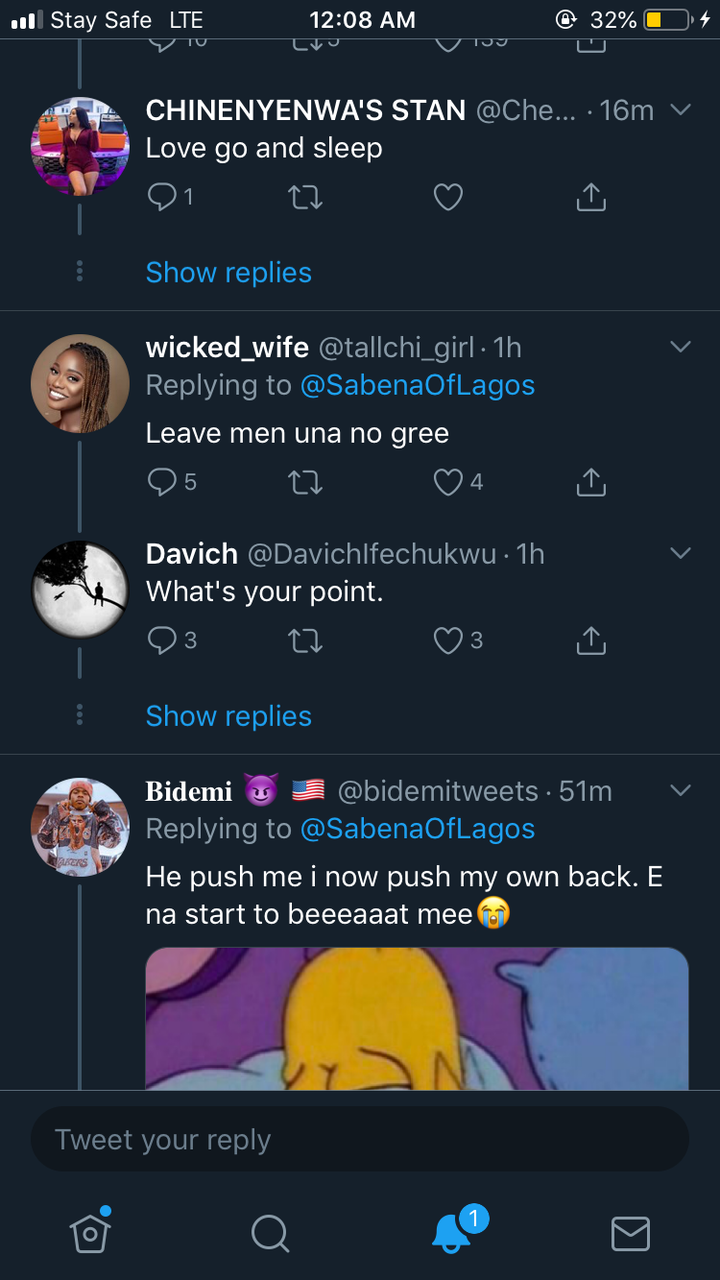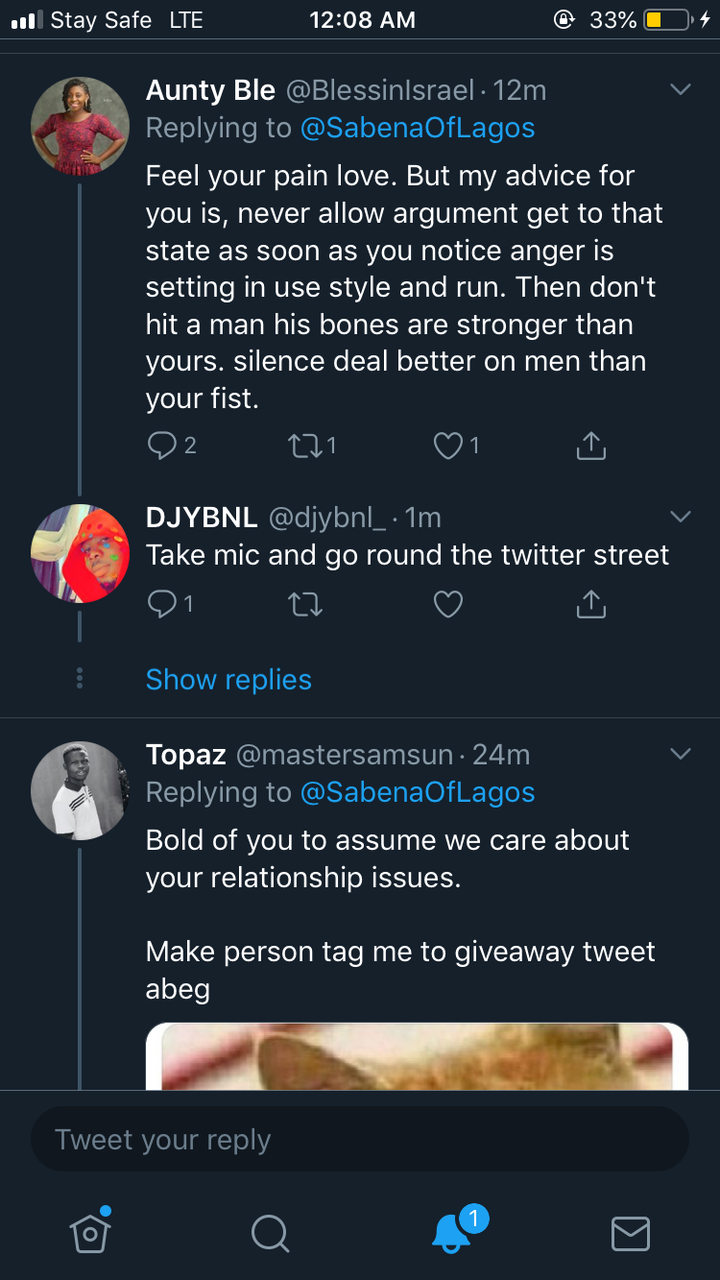 What's your opinion on this? please drop your thoughts in the comment section below and don't forget to click on the follow button to get more content from us.
Please maintain social distance, wear your face masks, wash your hands regularly with sanitizer for prevention is better than cure
Content created and supplied by: Gistlord² (via Opera News )